If you have never been to Hawaii, it's time you did. There's so much to do on the Big Island! While Oahu has many cities and cosmopolitan lifestyles, you'll never find a city like on the Big Island. Instead, you'll find many beaches and nature preserves. There's shopping, of course, but don't expect a huge metropolitan experience.
Lava Tree State Park
The Lava Tree State Monument is an incredibly beautiful public park in Hawaii's Puna District. Visitors can hike up to the summit of the park's lava tubes. The park is free to visit and includes an array of activities and attractions. In addition, it is home to some of the state's largest trees. If you are interested in learning more about the Hawaiian volcanoes, this public park is definitely worth visiting.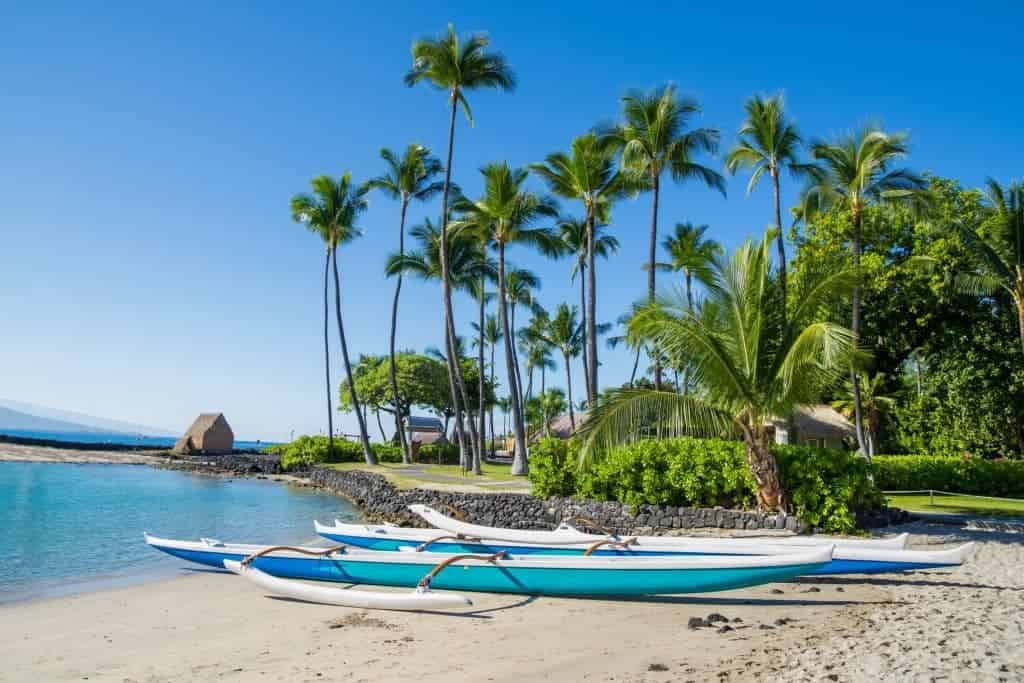 One of the most fascinating aspects of this Hawaii state park is the incredible diversity of lava trees. Visitors will see numerous shapes of lava trees, each forming from lava. The lava cooled and hardened, creating a rocky exterior shell over the trees. The lava has carved the trunks of these trees into varying shapes. You will also see moss growing on these massive trees, as well as exposed lava-like interior pipe structures. The trees are truly an enthralling sight to behold.
Hawaii Volcanoes National Park
If you're looking for a reason to visit the Big Island of the Hawaiian Islands, Hawaii Volcanoes National Park should be your top choice. The park is high up at 4,000 feet above sea level, surrounded by lush rainforests. The park receives about 200 inches of rain a year, so visiting during the rainy season is best avoided. Regardless of the season, you should plan on spending at least one day in Hawaii Volcanoes National Park, as you'll be able to enjoy the park and its many views.
Hawai'i Volcanoes National Park includes the active Kilauea volcano and Mauna Loa, the world's largest volcano. Both Kilauea and Mauna Loa offer insights into the Hawaiian Islands' birth as well as views of the dramatic volcanic landscapes. With over half of the park wilderness, you'll be able to enjoy a variety of hiking trails. The park was designated an International Biosphere Reserve in 1980 and a World Heritage Site in 1987.
Punalu'u Black Sand Beach
If you're wondering where to go for the best black sand beach on the Big Island, look no further than Punalu'u. This stunning stretch of basalt is the first black sand beach on the Big Island, and is one of the top reasons to visit the island. The lava from Kilauea volcano created the black sand here, and the waves quickly replaced it with white sand. The black sand here is one of the few black sand beaches in the world, and is so unique it is even prohibited for you to take it home with you.
One of the most unique beaches in the world is Punalu'u Black Sand Beach. You can walk on this unique black sand beach, but make sure you wear sturdy shoes. The black sand is actually crushed volcanic rock, which is why you should be sure to wear sturdy shoes when walking around this black sand beach. It is especially important to wear sturdy shoes if you want to avoid getting sand all over your feet.
Akaka Falls State Park
Akaka Falls State Park is an extremely popular attraction for those traveling around the Big Island of Hawaii, and it's easy to see why. It's a beautiful waterfall and one that's unlike many of what you'll see in the state. The imposing cliffs are extraordinary to witness, and they make the Akaka Falls hike all the more adventurous. There are a number of trails within the park, each suited for different skill levels, but there's something here for every visitor.
The Akaka Falls State Park should be a destination on every adventurer's bucket list. There are tons of adventures to be had here, with waterfall views that will take your breath away. Hiking, swimming, and wildlife viewing are only the beginning; there's also jogging and even horseback riding available here. If you're looking for an adventure this summer, I can think of no better place to start than the Akaka Falls State Park!
Shopping opportunities
While most people come to Hawaii to explore the shopping opportunities, Big Island travelers are usually not looking for the latest high-end fashions. Instead, they are looking for a variety of other activities, like hiking or surfing, and to enjoy the island's natural beauty. The beauty of the Big Island is unlike any other, with rocky volcanic rock fields, snowy mountain tops, and lush rainforests. Shopping on the Big Island is also plentiful in Hilo, the island's second-largest city. Here, you can find everything from upscale designer boutiques to mom-and-pop stores that will give you a taste of Hawaii on your next vacation.
If you prefer to buy local items, you can browse shops in Kailua-Kona and Waikoloa, which are populated by many tourists and locals. Both areas have upscale malls, and Waikoloa is home to one of Hawaii's largest. You can also visit other shopping centers on the Big Island. Several are located near popular beaches, including Waikoloa Village and Kailua-Kona.