Discover the Secrets of Rhode Island: What Makes This Tiny State So Famous?
Rhode Island may be the smallest state in the United States, but it has much to offer. From its rich history and beautiful coastline to its delectable cuisine and world-class universities, this tiny state has greatly impacted the nation and the world.
In this article, we'll explore some of the most famous aspects of Rhode Island, including its natural beauty, history, food, and more. Get ready to uncover the hidden gems of this fascinating state!
Natural Beauty and Outdoor Adventures
The Breathtaking Coastline
Rhode Island's stunning coastline, with more than 400 miles of shoreline, is one of its most famous features. The state boasts some of the most beautiful beaches in the country, perfect for swimming, sunbathing, and surfing.
Newport's Cliff Walk, a 3.5-mile scenic trail, offers panoramic views of the Atlantic Ocean and the city's famous Gilded Age mansions. Be sure to visit Block Island, a pristine island paradise located just off the coast, where you can explore its beaches, bluffs, and walking trails.
Outdoor Activities for Everyone
The Ocean State offers many outdoor activities, from hiking and biking to boating and fishing. Visit the Blackstone River Valley National Historical Park, where you can hike along the river or explore the historic Slater Mill.
Enjoy a day of sailing in Narragansett Bay, or head to the Great Swamp Management Area for birdwatching and nature walks. With so many options, Rhode Island is an outdoor enthusiast's dream.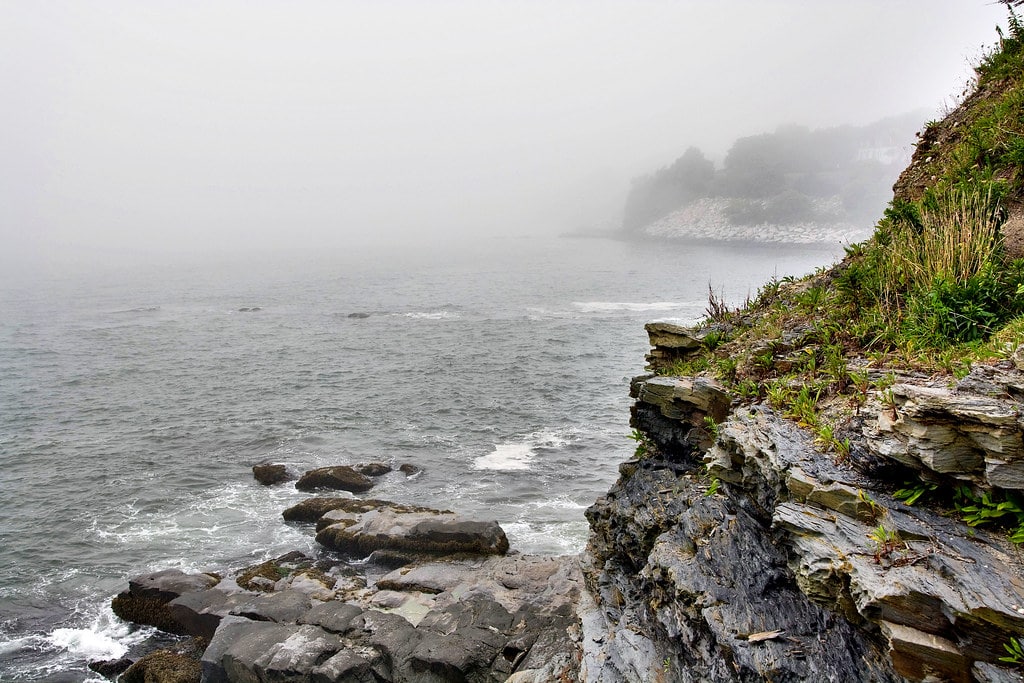 Historic Landmarks and Contributions
Birthplace of the American Industrial Revolution
Rhode Island played a pivotal role in the American Industrial Revolution. The state's Slater Mill, built in 1793, was the first successful water-powered cotton-spinning factory in the United States.
This innovation helped to transform the economy from agricultural to industrial, paving the way for the nation's rapid growth and development. Visit the Slater Mill Historic Site in Pawtucket to learn more about this fascinating period of American history.
Religious Freedom and the Founding of Providence
Rhode Island was founded by Roger Williams, a religious dissenter who sought to establish a colony where religious freedom was guaranteed. In 1636, Williams founded Providence, which later became the state capital. Rhode Island's commitment to religious freedom and separation of church and state played a crucial role in shaping the United States Constitution.
The First Baptist Church in America, established by Williams in Providence, is a testament to his vision and the state's enduring commitment to religious freedom.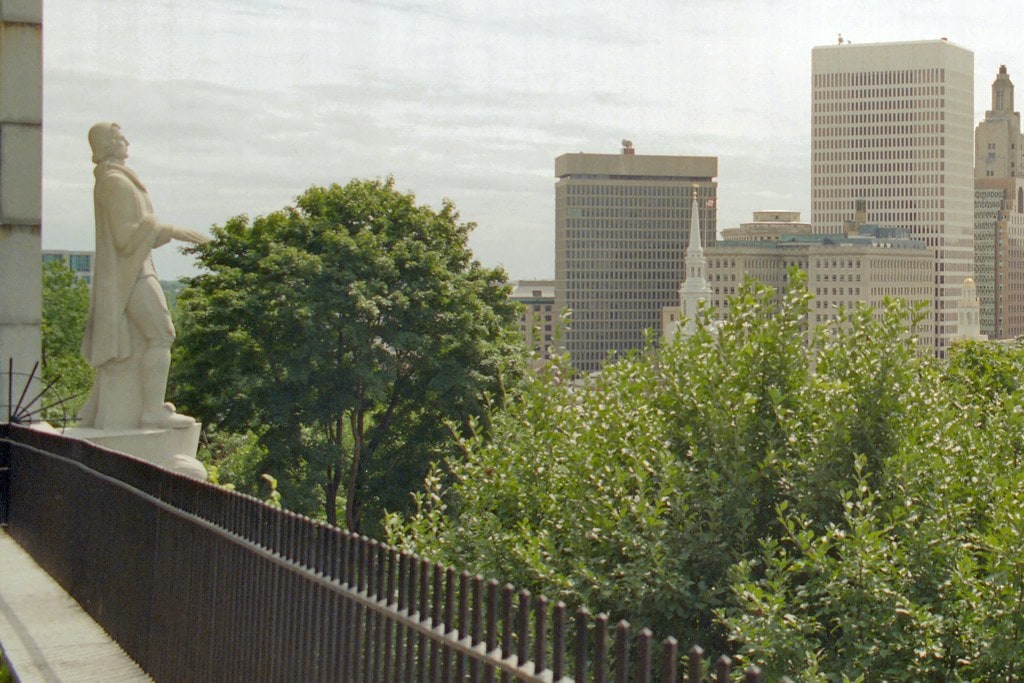 Delicious Cuisine
The Quintessential Clam Cakes and Chowder
Rhode Island is famous for its delicious seafood, particularly clam cakes, and chowder. These deep-fried dough balls filled with chopped clams are a favorite among locals and visitors alike. Pair them with a steaming bowl of Rhode Island-style clam chowder, which is characterized by its clear broth, and you have a meal that will satisfy your taste buds.
Don't forget to visit some of the state's iconic seafood shacks and restaurants, like Aunt Carrie's or Iggy's Doughboys & Chowder House, to taste Rhode Island's culinary heritage.
Delectable Del's Frozen Lemonade and Coffee Milk
In addition to seafood, Rhode Island is famous for its frozen treats and unique beverages. Del's Frozen Lemonade, a frosty and refreshing concoction made with real lemons, is a must-try on a warm summer day.
The state also loves coffee milk, a sweet and creamy mixture of milk and coffee syrup. It's so popular that it was declared the official state drink in 1993. Don't leave Rhode Island without trying these delicious local specialties!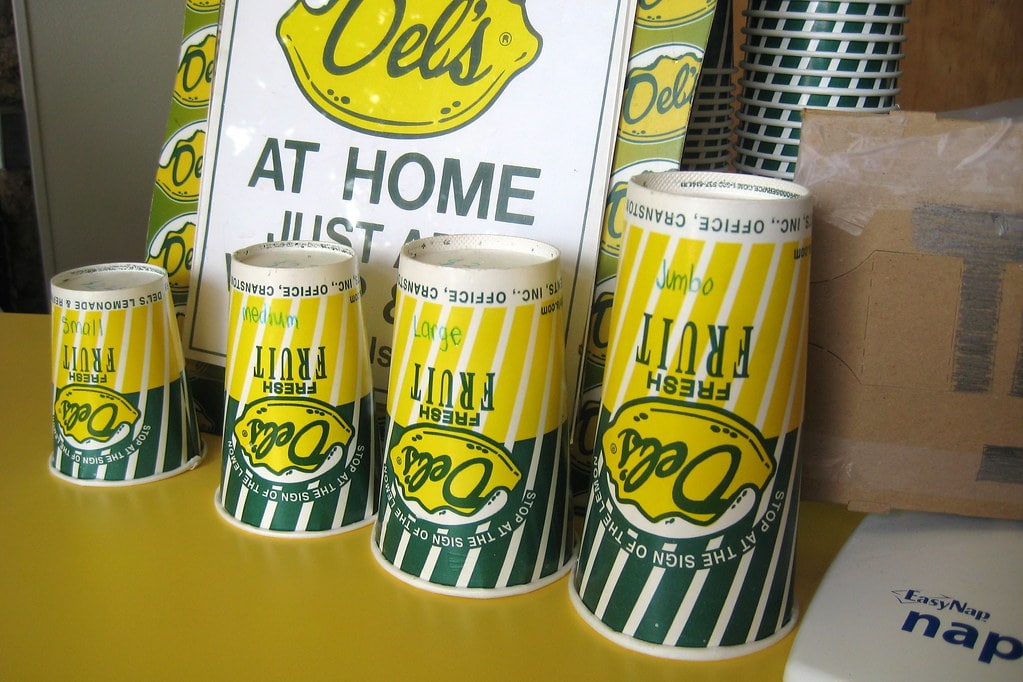 World-Class Education and Innovation
Prestigious Universities
Rhode Island is home to some of the nation's most prestigious universities, including Brown University and the Rhode Island School of Design (RISD).
These institutions have produced numerous accomplished alumni, from Nobel laureates to renowned artists and designers. In addition, the state's higher education institutions play a significant role in driving innovation and economic growth in the region.
Innovative Companies and Industries
Rhode Island has continued to foster innovation and entrepreneurship since its industrial beginnings. The state has become a hub for the marine, defense, and healthcare industries and a growing center for clean energy and technology startups.
Rhode Island's support for innovation and business development has led to the creation of thriving companies, such as Hasbro, CVS Health, and Textron, contributing to the state's economy and global reputation.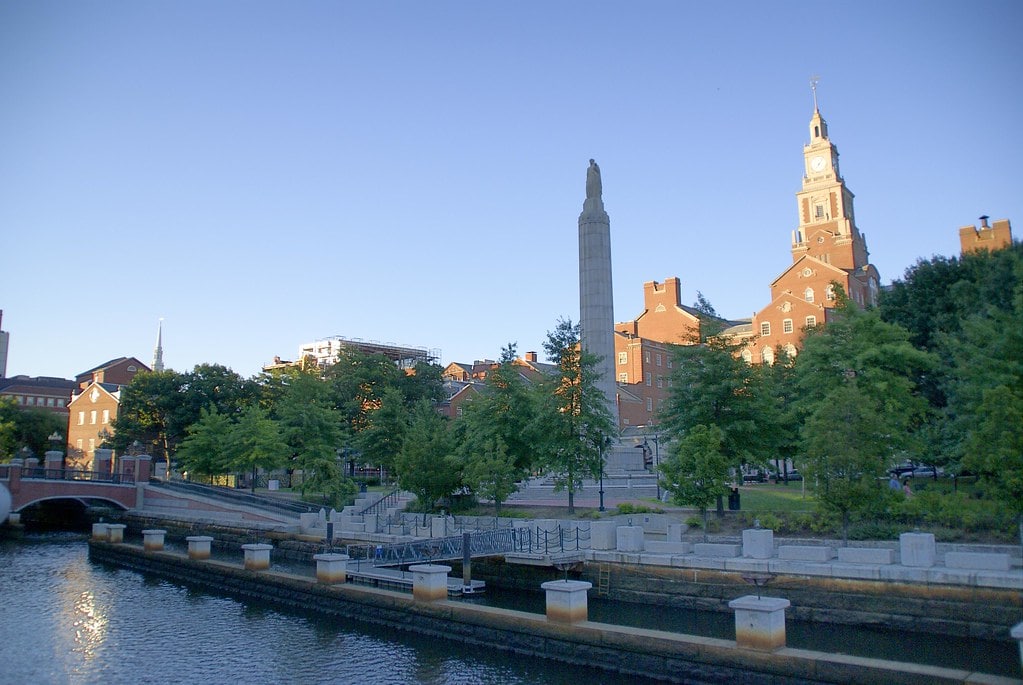 FAQs about Rhode Island
What is Rhode Island most famous for?
Rhode Island is famous for its stunning coastline, rich history, delicious seafood, world-class universities, and innovative companies.
Why is Rhode Island called the Ocean State?
Rhode Island is called the Ocean State due to its more than 400 miles of shoreline, which includes beautiful beaches, bays, and inlets.
What is the state drink of Rhode Island?
The official state drink of Rhode Island is coffee milk, a sweet and creamy mixture of milk and coffee syrup.
How did Rhode Island play a role in the American Industrial Revolution?
Rhode Island's Slater Mill, built in 1793, was the first successful water-powered cotton-spinning factory in the United States, marking the beginning of the American Industrial Revolution.
Places to visit in Warwick, RI. There are a variety of things to do in Warwick, Rhode Island. This city has several state parks, beaches, and museums. It is also close to Providence and Newport. You can find some great dining options, including seafood. When you travel to Rhode Island, Warwick may be one of…