You Won't Believe These 5 Amazing Things About Rhode Island!
Welcome to the tiniest state with the biggest heart! Rhode Island may be small, but it is certainly not lacking in history, culture, and unique experiences. As one of the original 13 colonies, it boasts a rich past that helped shape the nation we know today.
This article will dive deep into the wonders of Rhode Island, exploring its history, famous landmarks, mouth-watering culinary delights, and unforgettable events.
History and Heritage
Colonial Era
Rhode Island's storied past began with its founding in 1636 by Roger Williams, a religious exile from the Massachusetts Bay Colony. Williams sought to create a haven for religious freedom and tolerance, which became a defining characteristic of the state.
Rhode Island was the first colony to declare independence from Britain in 1776, playing a pivotal role in the American Revolution. The state's capital, Providence, was a hotbed of revolutionary activity, and Rhode Island's own Ann and William Hutchinson were key figures in shaping the young nation.
Industrial Revolution
The Industrial Revolution transformed Rhode Island from a primarily agricultural society into an industrial powerhouse. In 1793, Samuel Slater opened the first successful water-powered cotton spinning mill in Pawtucket, earning the nickname "the birthplace of the American Industrial Revolution."
The state's abundant rivers and harbors fueled its industrial growth, and by the mid-19th century, Rhode Island was a leading textile and manufacturing center.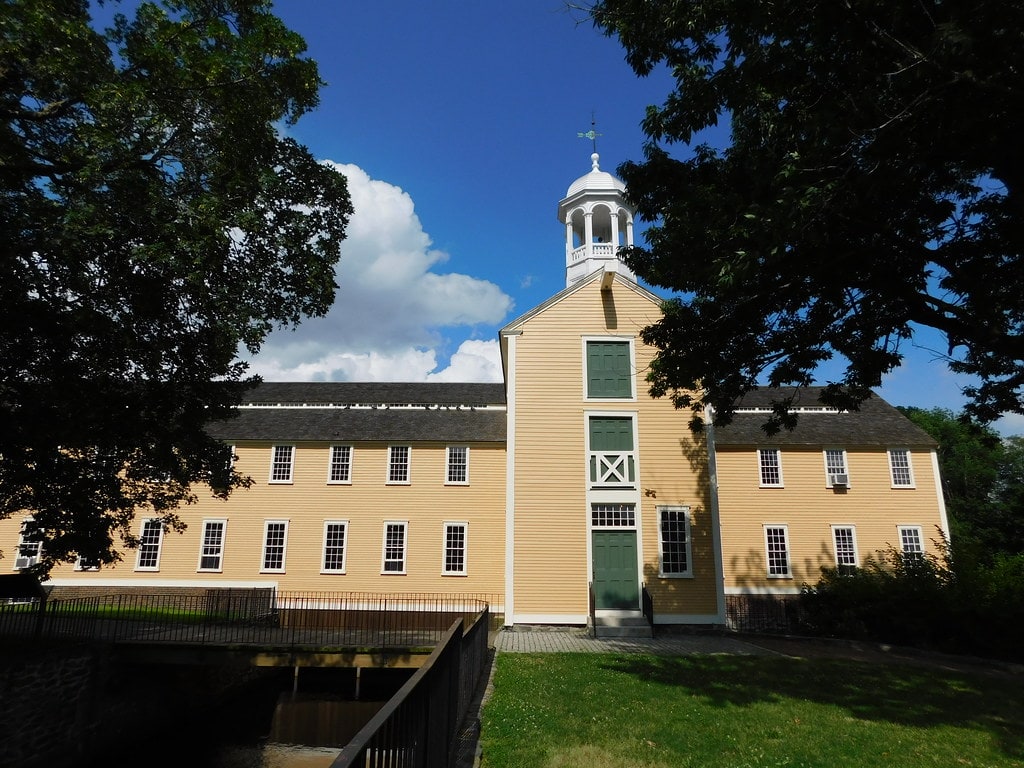 Famous Landmarks and Attractions
Newport Mansions
One of Rhode Island's most iconic attractions is the Newport Mansions. These opulent "summer cottages" built during the Gilded Age were the playgrounds of America's wealthiest families, like the Vanderbilts and the Astors. Today, you can tour these lavish estates and get a glimpse into the lives of the rich and famous from a bygone era.
The Breakers
Among the most famous of the Newport Mansions is The Breakers. Built by Cornelius Vanderbilt II, this 70-room Italian Renaissance-style palazzo is a must-see for any history or architecture enthusiast. The mansion is a testament to the Vanderbilt family's immense wealth and influence during the late 19th century.
Providence and the WaterFire Festival
The capital city of Providence is a vibrant hub of arts, culture, and education. Home to prestigious institutions like Brown University and the Rhode Island School of Design, Providence is a city that celebrates creativity and innovation. A prime example is the annual WaterFire Festival, a stunning public art display featuring over 80 bonfires set ablaze on the city's three rivers.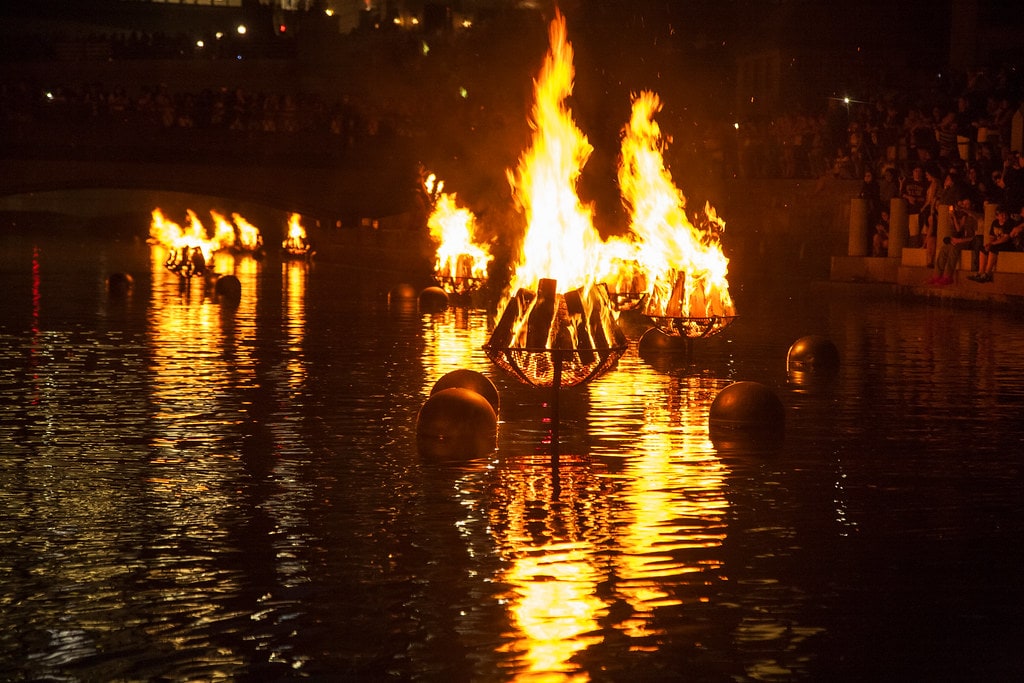 Rhode Island's Culinary Scene
Seafood
Being the Ocean State, it's no surprise that Rhode Island is known for its incredible seafood. From clam chowder to stuffies (stuffed clams), Rhode Island's coastal waters provide an abundance of delicious seafood dishes that will delight your taste buds. No visit to Rhode Island is complete without trying a plate of steaming clam cakes or a lobster roll from one of the state's many seafood shacks.
Del's Lemonade
Another must-try Rhode Island treat is Del's Lemonade, a frozen lemonade drink refreshing locals and visitors alike since 1948. This simple concoction is made with real lemons, sugar, and water, and this simple concoction is the perfect way to cool off on a hot summer day. You'll find Del's Lemonade stands and trucks all over the state, so grab a cup and experience this Rhode Island classic.
Coffee Milk
Rhode Island's official state drink, coffee milk, is a unique beverage that's both delicious and caffeinated. This sweet and creamy drink is made by mixing the coffee syrup with milk, a staple in Rhode Island households and diners. While you're in the state, try a glass of coffee milk or even an "Awful Awful," a coffee milkshake that's so good, it's "awful big and awful good."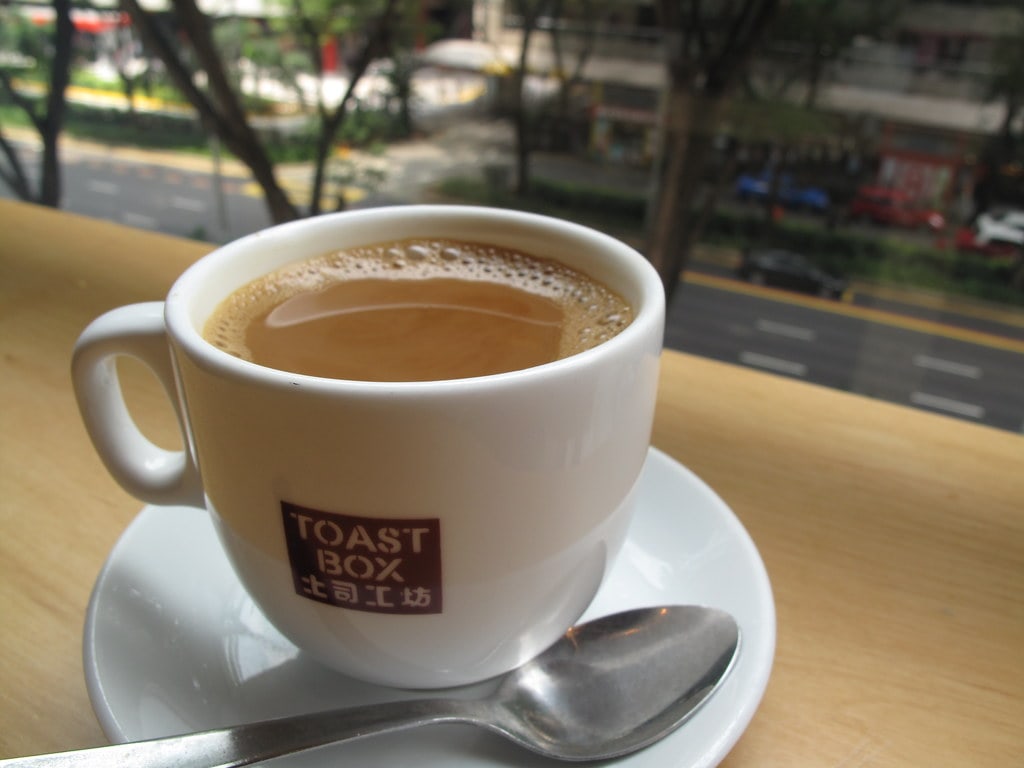 Unique Events and Festivals
Rhode Island International Film Festival
The Rhode Island International Film Festival (RIIFF) is an annual event showcasing the best in independent cinema worldwide. Held in Providence, RIIFF is one of only a few festivals worldwide that is a qualifying event for the Academy Awards. With screenings, workshops, and panel discussions, RIIFF is a fantastic event for film buffs and industry professionals alike.
Bristol Fourth of July Celebration
Rhode Island's patriotic spirit shines during the Bristol Fourth of July Celebration. Established in 1785, this is the oldest continuous Independence Day celebration in the United States. The week-long event features parades, concerts, fireworks, and family-friendly fun. Don't miss this historic and lively celebration in the charming coastal town of Bristol.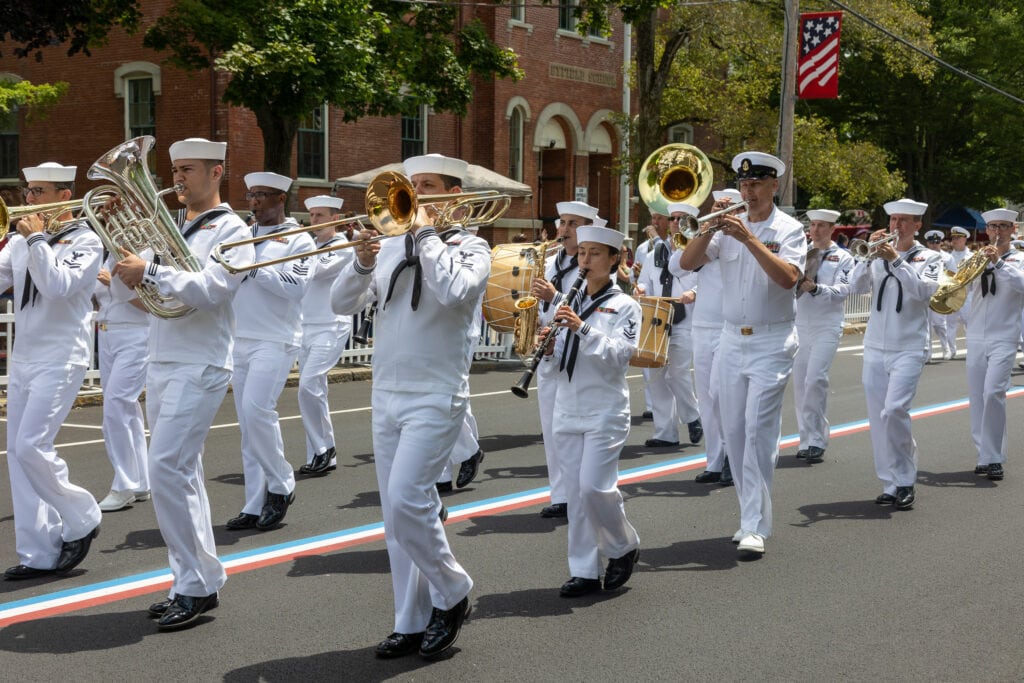 FAQ
What is Rhode Island known for?
Rhode Island is known for its rich history, beautiful coastal landscapes, delicious seafood, unique events, and attractions like the Newport Mansions.
What is Rhode Island's capital city?
Providence is the capital city of Rhode Island.
How did Rhode Island get its name?
Rhode Island's name is believed to have originated from the Dutch explorer Adriaen Block, who called the area "Roodt Eylandt" (Red Island) due to the red clay along the shore.
What is Rhode Island's state drink?
Coffee milk is the official state drink of Rhode Island.
What are some famous landmarks in Rhode Island?
Some famous landmarks in Rhode Island include the Newport Mansions, The Breakers, and the Providence WaterFire Festival.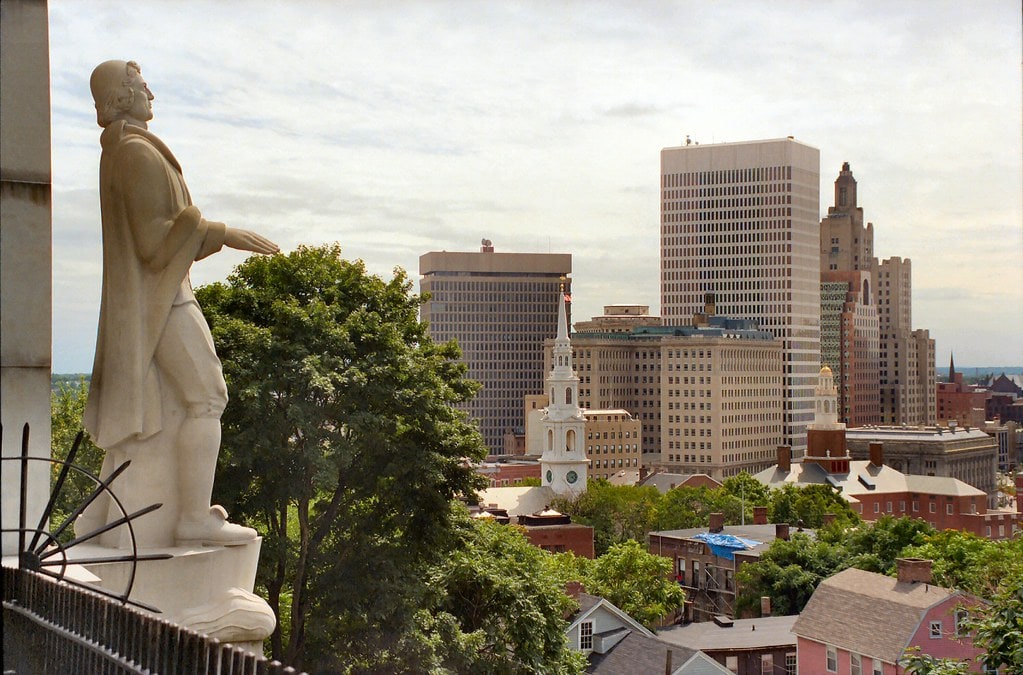 Places to visit in Warwick, RI. There are a variety of things to do in Warwick, Rhode Island. This city has several state parks, beaches, and museums. It is also close to Providence and Newport. You can find some great dining options, including seafood. When you travel to Rhode Island, Warwick may be one of…