So you've got a case of the travel bug, huh? You're craving some of that sweet Southern hospitality, and you've got your eyes on Raleigh, North Carolina.
You're probably asking, "Is it really worth visiting?" Well, friend, sit back and buckle up because you're about to get a full rundown.
Raleigh, the City of Oaks, isn't just some city – it's a hidden gem in North Carolina's heart. Packed with history, culture, outdoor fun, mouth-watering food, and a thriving tech scene, Raleigh has something for everyone. But don't just take my word for it; let's dive in and discover what makes this city unique.
Raleigh's Rich History and Culture
The Historical Significance
Raleigh's history is as rich as grandma's homemade apple pie. Founded in 1792, the city has seen a whole lot of change.
From its Civil War scars to its rise as a beacon of the New South, Raleigh's past tells a tale of resilience and transformation. It's like walking through a living history book, where the old and the new coexist harmoniously.
Culture and Diversity
But Raleigh's not just about olden days, and it's a melting pot of diverse cultures too. Here, Southern charm meets global diversity.
You'll find folks from all walks of life adding unique flavors to the city's vibrant cultural stew. It's where you can enjoy a traditional hoedown one day and a colorful international festival the next.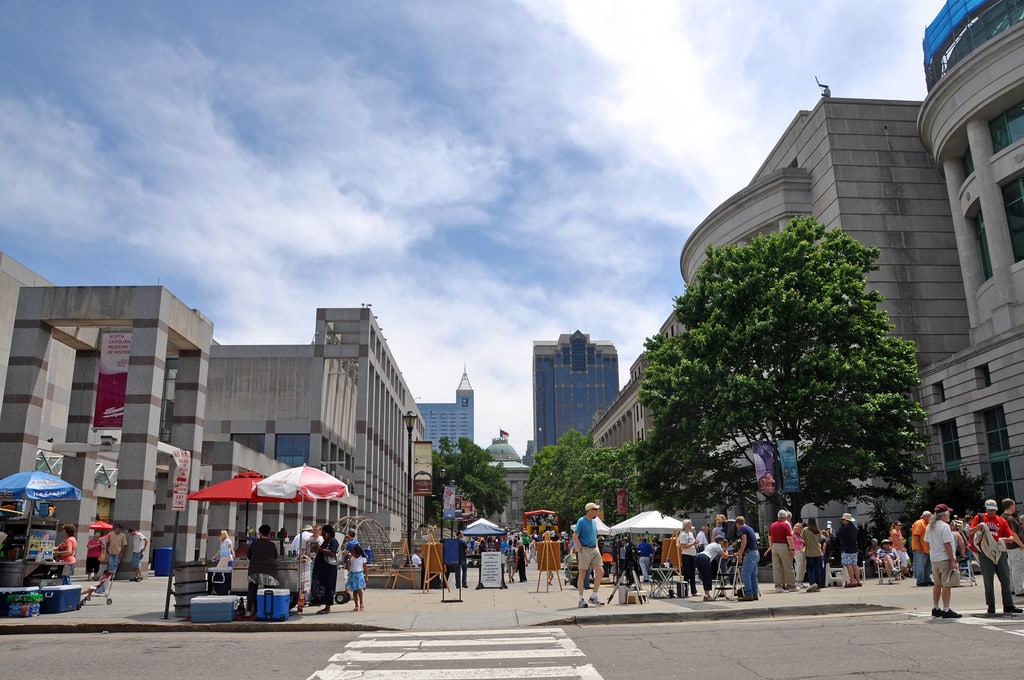 Historical Landmarks
Have you ever fancied stepping back in time? Well, Raleigh gives you plenty of opportunities to do just that. For instance, the North Carolina State Capitol is a Greek Revival beauty that has been standing tall since 1840. Historic Yates Mill County Park is home to a fully restored, 18th-century water-powered mill – the only one of its kind in the area.
Museums and Galleries
Love art? You're in luck! The North Carolina Museum of Art houses an impressive collection of over 5,000 years.
Contemporary Art Museum, on the other hand, showcases cutting-edge work from emerging artists. For history buffs, the North Carolina Museum of History offers a deep dive into the state's past, and boy, is it fascinating!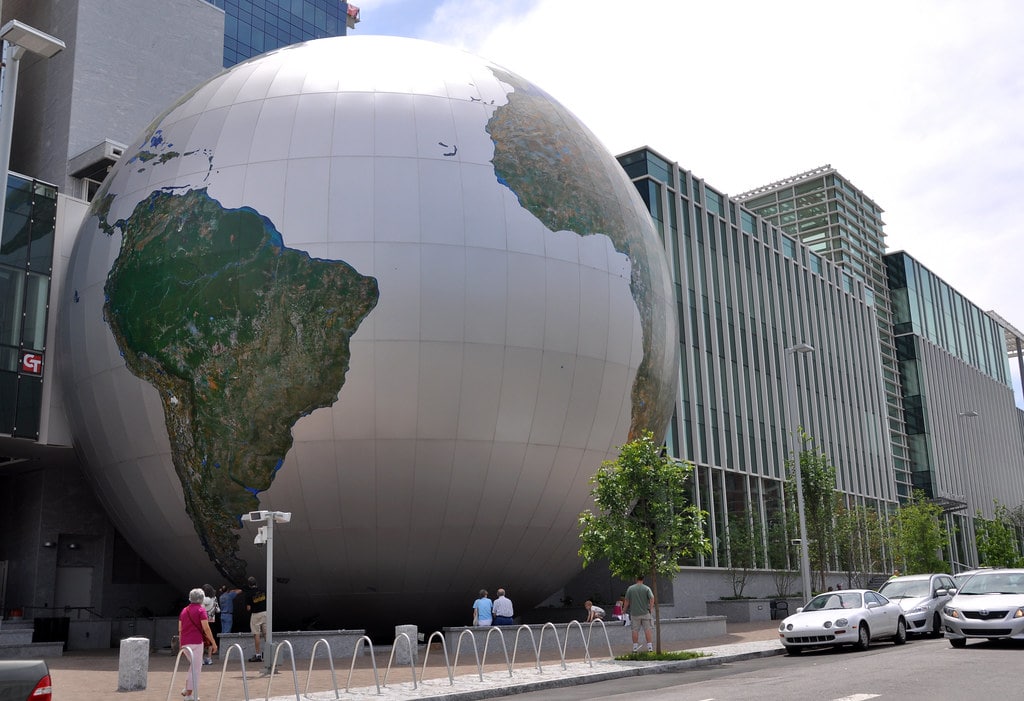 Recreation and Outdoor Activities in Raleigh
Parks and Trails
Raleigh will feel like paradise if you enjoy the great outdoors. Umstead State Park's miles of trails are perfect for a leisurely hike or mountain biking adventure. Pullen Park, right next to downtown, has a vintage carousel that'll take you on a whimsical ride and paddle boats for a leisurely afternoon on the lake.
Sports and Outdoor Events
Sports more your thing? Catch a thrilling Carolina Hurricanes hockey game or cheer on the Wolfpack at a North Carolina State University game. And if you're into pushing your limits, Raleigh hosts grueling events like the Ironman competition. Talk about adrenaline-pumping!
Raleigh's Culinary Scene and Nightlife
Food Culture
Now, let's talk about food. Ah, the food! Raleigh's culinary scene is an exciting blend of tradition and innovation. You'll find everything from lip-smacking Carolina-style barbecue to boundary-pushing fusion cuisine. Food festivals throughout the year celebrate everything from local produce to international delicacies.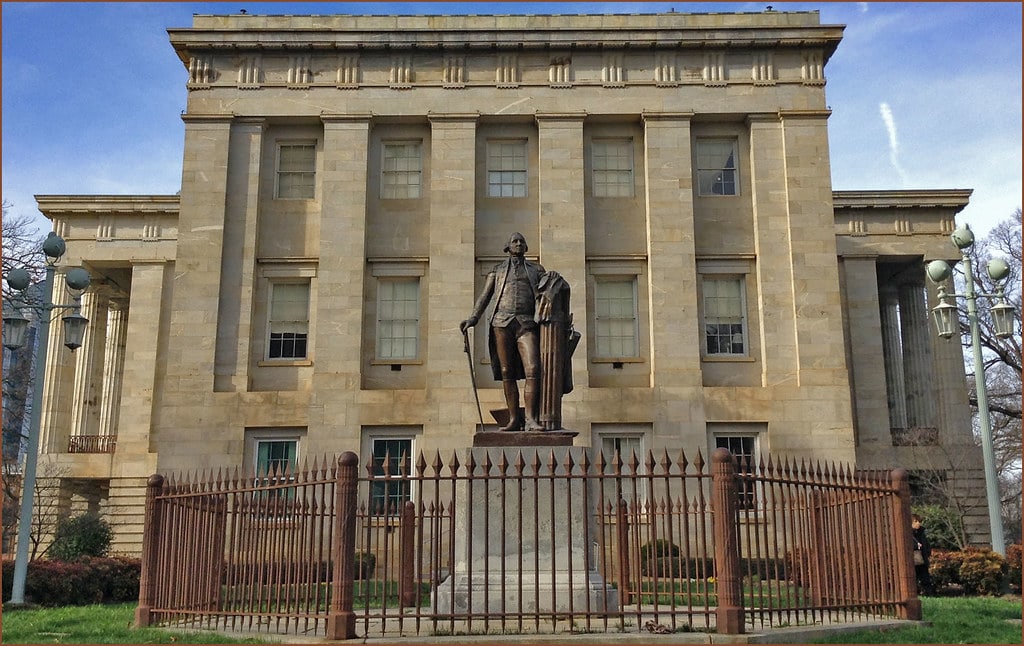 Breweries and Wineries
Thirsty? Raleigh's burgeoning craft beer scene won't disappoint. Visit one of the many local breweries and sip on a frosty pint of locally brewed goodness. If wine's more your speed, the surrounding region is dotted with vineyards offering tastings and tours.
Nightlife
As the sun sets, Raleigh's nightlife lights up. Catch a live music gig, have a laugh at a comedy club, or dance the night away at a swanky lounge. And if you fancy a quiet night, there are plenty of cozy bars to enjoy a nightcap.
Business and Education in Raleigh
The Tech Industry
We are calling all techies! Raleigh's not just fun and games. It's a buzzing tech hub. Located within the Research Triangle Park, the city's home to startups, tech giants, and everything in between.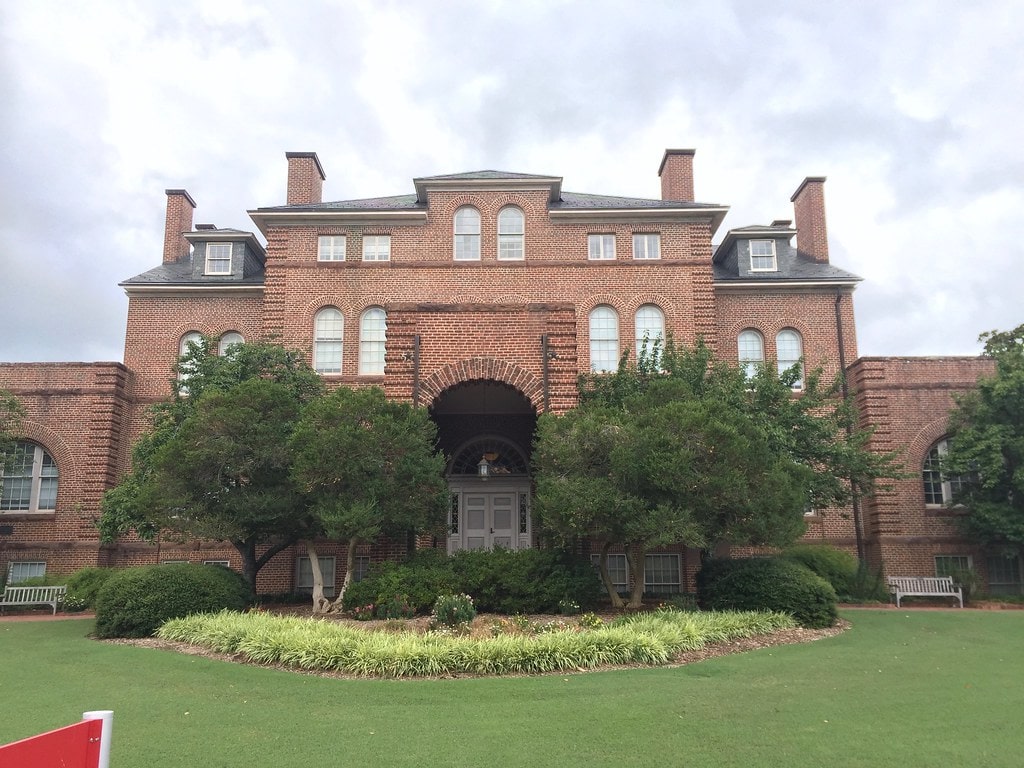 Universities
With prestigious institutions like North Carolina State University, Raleigh's a city that values education. These institutions shape the city's character and drive its intellectual and cultural life.
Conferences and Trade Shows
Business traveler? You'll find a calendar chock of trade shows, conferences, and business events. Raleigh's a city that means business.
FAQs
What is the best time to visit Raleigh?
Spring and Fall are the best times to visit Raleigh when the weather is pleasant and the city's most beautiful
How many days do you need to explore Raleigh?
Plan to explore the city's main attractions in Raleigh for at least 3-4 days.
Is Raleigh expensive?
Raleigh is generally more affordable than other U.S. cities, but the cost can vary depending on your spending habits.
So, Is Raleigh, North Carolina, Worth Visiting?
We've journeyed through Raleigh's rich history, admired its diversity, strolled through its parks, savored its food, and seen how it's making waves in the tech industry. This Southern city offers a dynamic mix of experiences for travelers of all stripes.
From its deeply-rooted history to its forward-looking tech and business scene, Raleigh blends the charm of the past with the innovation of the future. Whether you're a history buff, foodie, outdoor enthusiast, tech geek, or just someone looking for a great place to visit, Raleigh's something to make your visit worthwhile.
So, is Raleigh, North Carolina, worth visiting? You bet it is! Pack your bags and see for yourself – Raleigh is ready to welcome you with open arms.
Top tourist attractions in Charlotte, NC Charlotte, North Carolina, is a great place to visit. This city offers a variety of attractions that will appeal to families and couples alike. You can experience historical sites, art galleries, museums, and more. The Charlotte Museum Of History is located on eight acres and allows visitors to learn…