Top Tourist Attractions in Alaska USA
A great place to visit if you're looking to get away from the hustle and bustle of modern life, Alaska is a vast state that has a lot to offer. Visiting Alaska allows you to experience untouched nature in an incredibly isolated area. You can go to many places to relax and get away from it, so get ready for a vacation unlike any other.
There are many different tourist attractions in Alaska, which means that the state offers something for tourists of all kinds. If you want to go on an adventure, check out Denali National Park and Preserve. If you're more interested in seeing the culture, you can visit various museums or walk around the town of Anchorage and take in the urban vibe. The options are endless!
Alaska is the perfect state to visit. With gorgeous landscapes and plenty to see and do, it's a destination that's hard to beat. The Alaskan landscapes are like nowhere else in the world: these places will make you think you're on another planet!
10 best places to visit in Alaska for your next vacation
What is the number 1 attraction in Alaska?
The number 1 attraction in Alaska is the wildlife. Visitors can see whales, bears, moose, and myriad other creatures from the comfort of a deck chair at one of the many cruises offered. The state's sheer size and abundance of wide-open spaces mean that what you'll see will be different each time you visit.
What should I not miss in Alaska?
Ten things to not miss in Alaska:
Visit Denali National Park and Preserve.
See the Northern lights in the Denali national park and Fairbanks.
Try the Alaskan Brewing Beer.
Go hiking near Anchorage.
Visit the Gold Rush Districts of Skagway and Juneau.
Go on a dog sledding trip.
Watch for whales close to shore.
Visit the Iditarod Trail Sled Dog Race.
Experience how Eskimos live and dress in the outback.
Go ice fishing in Fairbanks.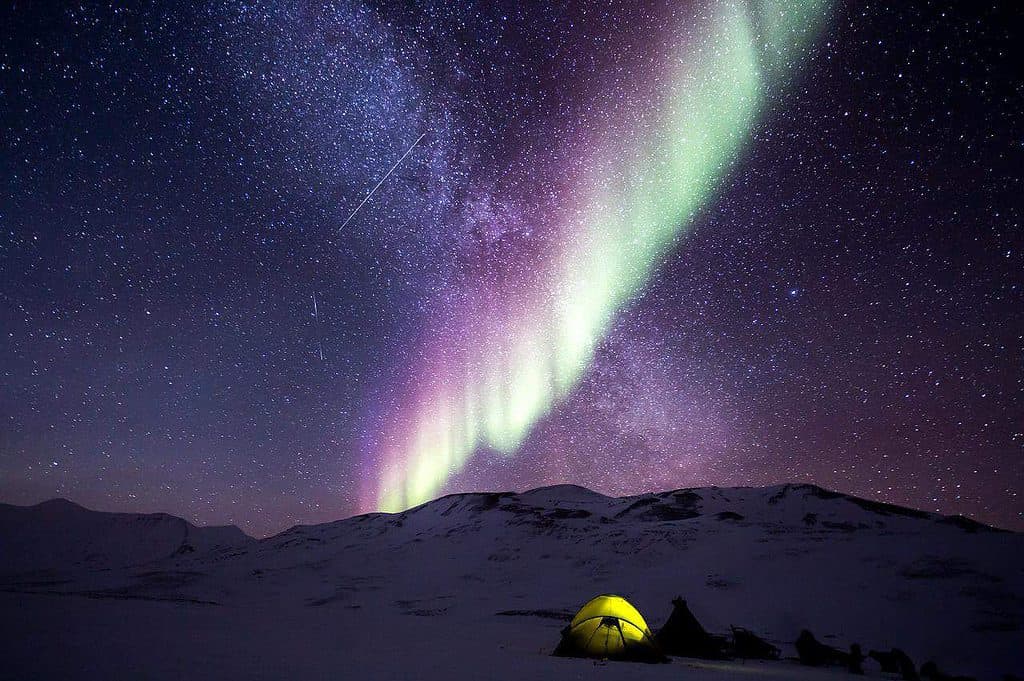 What activities are there in Alaska?
Alaska is a beautiful state that offers many activities, such as camping, fishing, hiking, and winter sports.
Here is an inclusive list for your trip plan:
Visit parks and scenery
Hike or bike
Take a bus or train trip
Go ice fishing
Watch wildlife up close
What is the best month to go to Alaska?
If you plan a trip to Alaska, the apparent time of year will be summer as this is a high tourist season and the best time for many different activities. The most popular months for going on holiday to Alaska are May, July, September, and October. All these months allow you to enjoy a variety of attractions and activities, but if you want to see maximum wildlife, then June, August, and September are good months to go.
Is Alaska expensive to visit?
Alaska can indeed be an expensive travel destination, with the average daily budget being about $500. However, there are ways to reduce this cost without sacrificing your trip if you put in the research and planning beforehand.
Is Alaska safe to visit?
The short answer is that Alaska is generally safe to visit. The state is home to wild beasts, and people who might not be prepared or educated enough can fall prey to them. The risk for most travelers is limited to the remote wilderness, and if you can avoid venturing into those areas, you will likely survive without incident.
Can you see Russia from Alaska?
The simple answer is no. The shortest distance between Russia and Alaska is nowhere near close enough to see each other from across the ocean.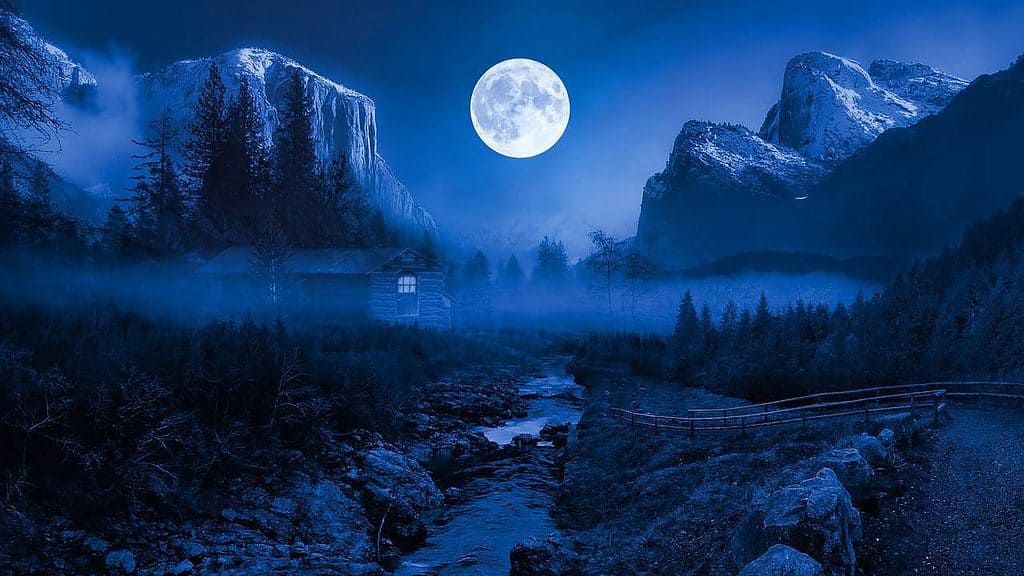 What is Alaska best known for?
The most prominent aspect of Alaska is its natural beauty. There are many rivers in Alaska, the topography of which sparkles with ice and snow. Also, there are a variety of animals that inhabit this state. All of this proves that Alaska is an exciting place to visit.
What is Alaska known for food?
The seafood ranges from heavenly Alaskan king crab to hard-to-find wild Alaskan fish recipes. Then there is their magnificent selection of game meats and various traditional Native dishes representing the many cultural influences in this state, such as Russian, Eskimo, and Aleut.
Why should I visit Alaska?
Alaska is a special place. It's beautiful, mysterious, and adventurous. If you love nature and the outdoors, are looking for adventure, and want to see something unlike anything you will ever see again, Alaska is the perfect place for you.
What are 5 interesting facts about Alaska?
Alaska is America's largest state.
The first European contact was with Russian explorers.
Alaska is home to North America's tallest peak.
There are no snakes or reptiles native to Alaska.
A permafrost layer in the soil helps maintain the ice roads.
Can you see the northern lights in Alaska?
Yes, you can see the Northern Lights in Alaska. However, this would only happen if you're in a dark area and the Kp level is between 5 and 9. Aurora Borealis has been spotted as far south as Seattle on rare occasions.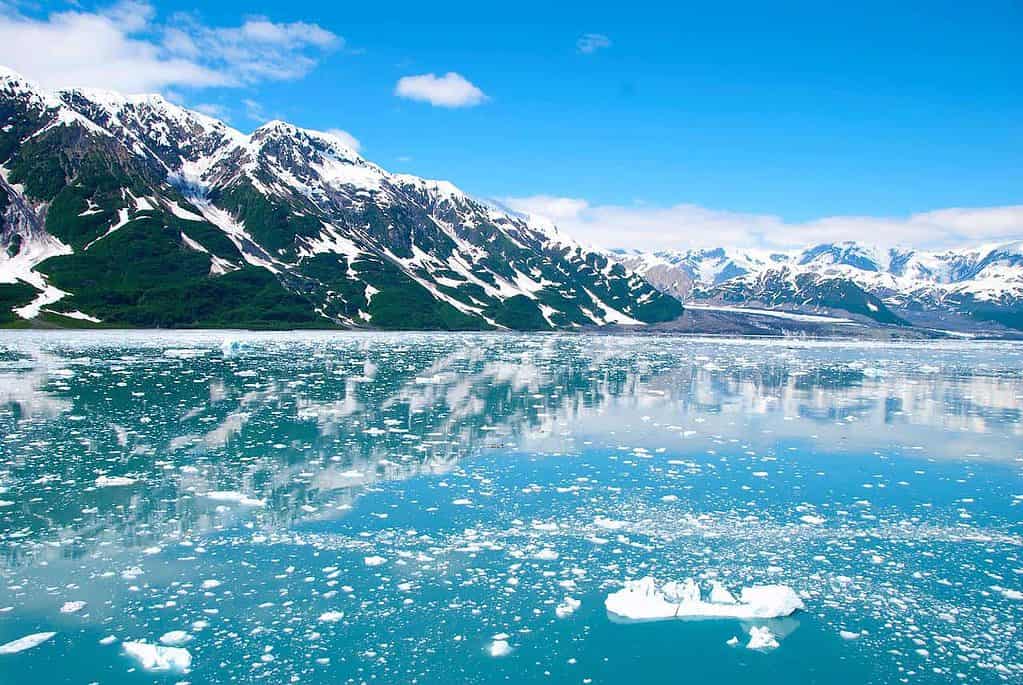 Can I go to Alaska without a passport?
Alaska is an admitted US state and part of the US Customs territory, so a passport is not technically required for entry. But if you're a non-US citizen, expect to be asked for a passport.
Beginning May 3, 2023, U.S. citizens aged 18 and up traveling by air within the United States will need REAL ID-compliant identification to go through airport security checkpoints.
Is Alaska always cold?
Although the climate of Alaska is very diverse, with the ocean, mountains, and warm interior all overlapping, complaints of cold, windy weather are widespread. Coastal areas receive the most sunshine in the winter months, while interior regions experience almost complete darkness.
Where in Alaska is it dark for months?
In general, the months with the fewest daylight hours tend to be in the winter. In Anchorage and outlying areas, it is possible to experience sunlight for fewer than six hours per day in December, January, and February (during a typical year). Barrow, Unalaska, and other northern areas in Alaska are even darker—days can extend only as long as twilight.
Summary
Alaska is an incredible state, and there are many things to do here, no matter what time of year it is. You can participate in many outdoor recreational activities like kayaking and hiking in the summer months. In the winter months, you'll want to spend plenty of time indoors attending events around town or exploring museums, galleries, theaters, and zoos, to name a few. You won't be able to see everything in Alaska in one trip, but you'll have a lot of fun while you're here.