Top Tourist Attractions in Delaware USA
You will have a great time visiting Delaware if you love history and good food. It is easy to get around and explore all the tiny state has to offer by bike or car, and there are ample places to eat.
You can also find plenty of beautiful parks to meander about—and if you like art galleries, you'll be in heaven. There's no shortage of things to see and do regarding tourist attractions in Delaware.
Delaware may be the second-smallest state in the nation, but it's also one of the most densely packed. The First State is famous for being a business tax haven and a crucial battleground during America's early years.
The tiny state also boasts beaches, woodlands, parks, and even a pretty nifty food scene (no jokes about Biden's love of ice cream). But what are Delaware's best-kept secrets? Keep reading to find out.
While there are many attractions in Delaware, this list highlights some of the best ones. Whether in Delaware for work or pleasure, these attractions may help you enjoy your stay even more.
15 best places to visit in Delaware for your next vacation
Cape Henlopen State Park
Cape Henlopen State Park is a popular tourist attraction in Delaware. The park features over 5 miles of pristine beaches, hiking trails, and bird-watching areas.
The park also has several facilities, including picnic sites, restrooms, showers, and playgrounds, as well as an interpretive center that highlights the history of Cape Henlopen State Park.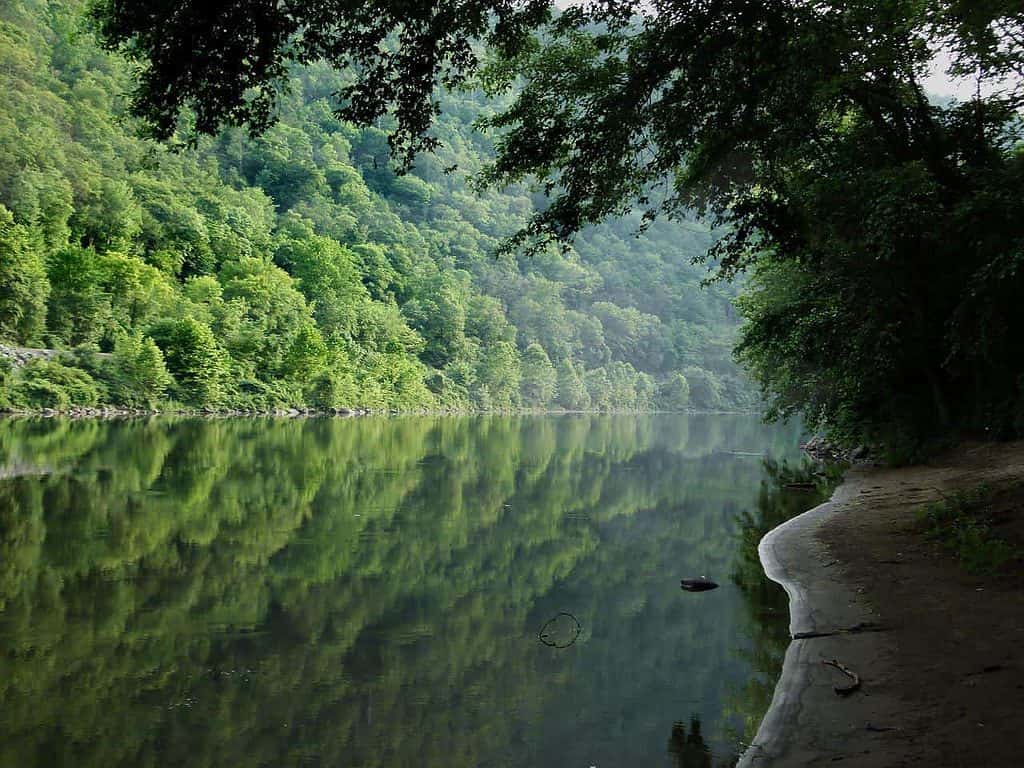 Dover Motor Speedway
Dover Motor Speedway is one of the few NASCAR tracks open to the public for racing. Fans can enjoy a NASCAR race here in Delaware.
The Dover International Speedway is located in Dover, Delaware. It is the first of two tracks that host NASCAR races on the Monster Energy NASCAR Cup Series circuit (the other track is Bristol Motor Speedway).
This track has held numerous events, including Monster Energy NASCAR Series, ARCA Racing Series, and Camping World Truck Series races, since its opening in 1969.
Funland
For a fun day out with the family, Funland is the place to be. Funland is a family-owned amusement park located in the Delaware Seashore State Park. It is open from May to September, so you can take advantage of all that Delaware offers during your stay!
Lewes Beach
Lewes Beach is one of the most popular beaches in Delaware. It's ideal for enjoying the sun, sand, and surf!
There are plenty of things to do at Lewes Beach, including swimming, sunbathing, and walking on the beach.
If you like fishing, then this is also a great place to try your luck at catching some fish while relaxing on the beach with your friends.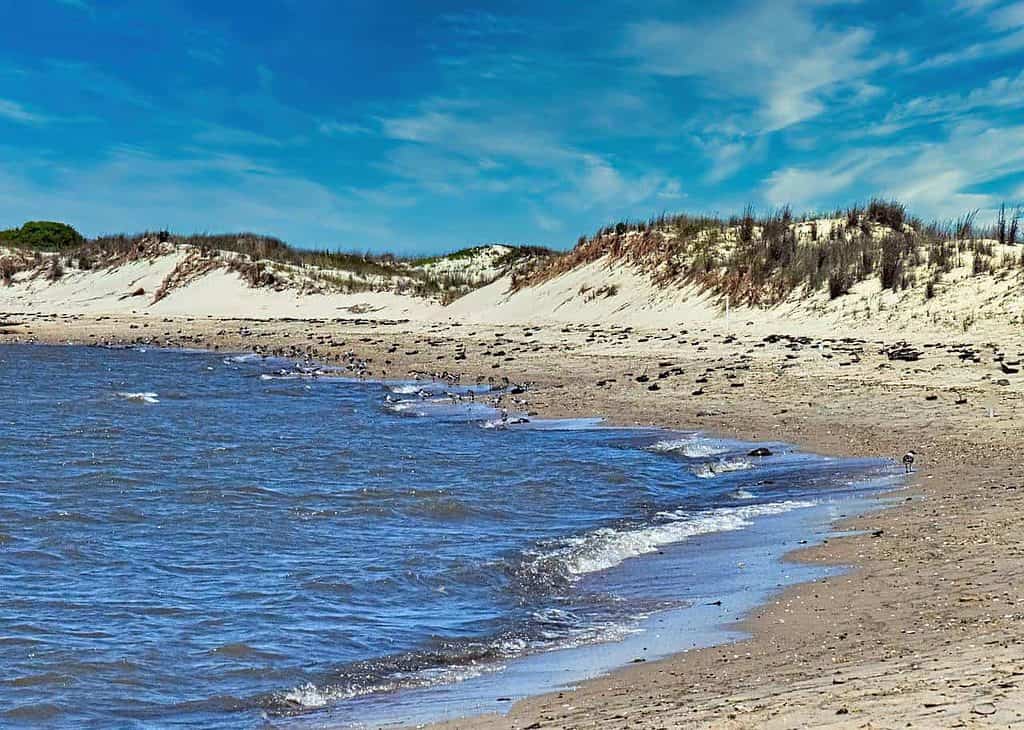 New Castle Battery Park
New Castle Battery Park is a park located in New Castle, Delaware. The park is a former artillery battery built in 1776 during the American Revolution.
During the War of 1812, British forces occupied it for three months until it was recaptured by American troops and renamed Fort Delaware. It served as a prison camp during the Civil War, where nearly 10,000 Confederates were held before being exchanged or paroled.
In 1901 it became part of Fort DuPont State Park; however, it was not designated as an official Delaware state park until 1974, when its name was changed from "Fort DuPont" to "New Castle Battery Park."
Lums Pond State Park
There are many reasons to visit Lums Pond, State Park. It's ideal for hiking, fishing, camping, and canoeing. There's plenty of wildlife to see here, including owls, eagles, hawks, and deer. (During winter, there are even a handful of bald eagles.)
There are various natural resources for visitors, camping opportunities for those willing to rough it, and activities like paddling or fishing for those who prefer a more low-key afternoon.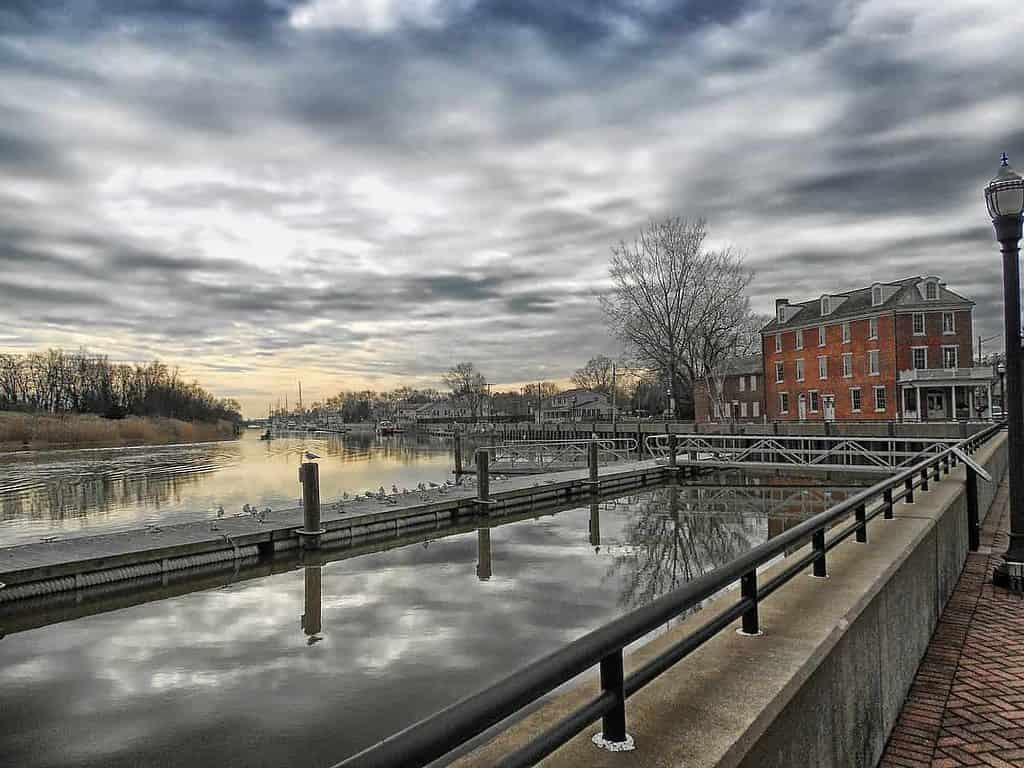 Brandywine Park
Brandywine Park is an urban park that offers a variety of activities to enjoy. This park is located in Wilmington, Delaware, at the Brandywine River, and is one of the most visited parks in Delaware. It features a pavilion where you can enjoy live music and food trucks.
There are also playgrounds for kids, picnic areas with tables and grills for barbecues, paved walking trails through green spaces, open meadows with fields of wildflowers, and more than 20 miles (32 km) of hiking trails through wooded forests.
As a tourist attraction, it's best if you come for an entire day or even two days as there's plenty to do here! You'll need plenty of time if you want to hike all those trails! If not, perhaps just spend some time relaxing on the beach front area, nicknamed "The Point" because it's shaped like one!
Fenwick Island State Park
Fenwick Island State Park offers a wide variety of activities for the whole family, including:
Beach access to the Atlantic Ocean and Fenwick Island Inlet
Camping with electric hookups and tent sites
Swimming, fishing, hiking, and biking on trails through woodlands and bayside marshes
Horseback riding along scenic beaches and dunes
Picnic areas with grills make it easy to bring your own food or purchase lunch at one of two restaurants that offer indoor dining or waterfront views.
The park also has boat rentals, fishing charters, and surfboards available if you want to try surfing while at Fenwick Island State Park.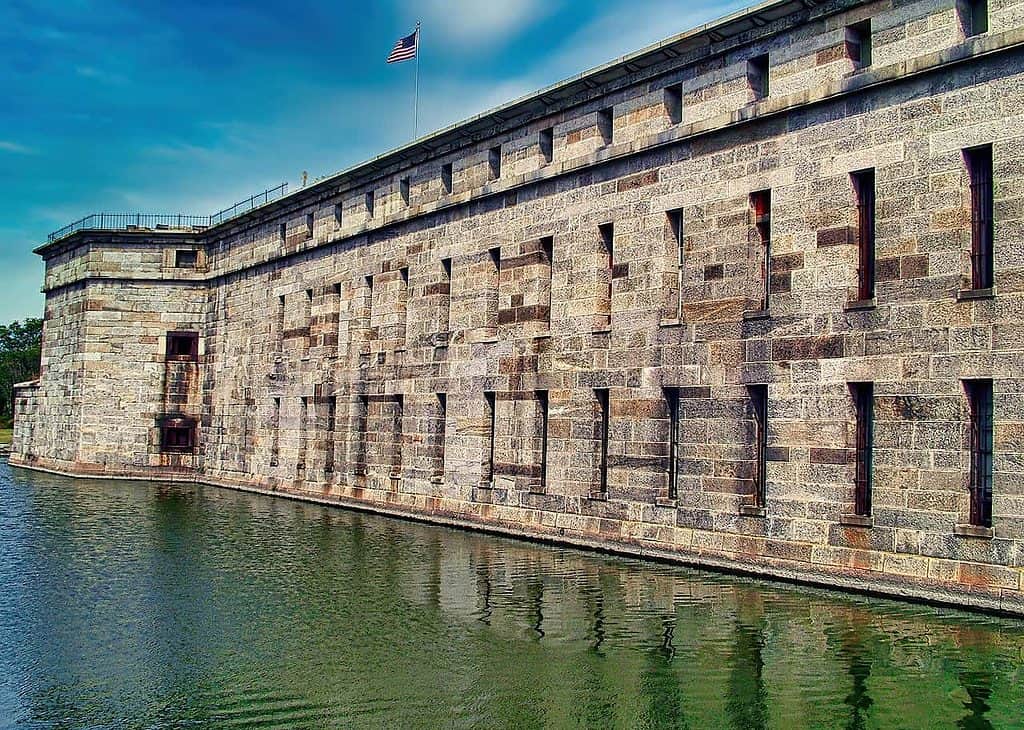 Delaware Museum of Natural History
The Delaware Museum of Natural History is located at 4840 Kennett Pike Wilmington, and it's open daily, 9:30 a.m. – 4:30 p.m. The cost of entry is $12.95 for adults and $3.95 for toddlers ages 1-2.
The museum opened its doors in 1882 as the Wilmington Society of Natural History & Natural Science, emphasizing natural history and sciences (specifical geology). It was initially housed in a building used by the Wilmington Academy before being purchased by Henry Tatnall as his home.
Wilmington and Western Railroad
The Wilmington and Western Railroad is an old-fashioned train ride that takes you into the past, traveling through Delaware's Red Clay Valley. You'll travel on a historic steam locomotive built in 1848.
The train travels through Mt. Cuba Picnic Grove, where you can stop for lunch at one of their picnic tables or enjoy a leisurely walk around the grounds. There are also hiking trails and mountain bike rentals available to explore more than just the train ride.
This trip is great for families because children under three years old can ride free with an adult ticket purchase, making it easy to tag along with other members of your family who might not be interested in riding the rails themselves! Open-air seating allows riders to get up close and personal with nature while enjoying this fun excursion together!
Brandywine Zoo
There are many things to do in Delaware: the beaches, the boardwalk, and the shopping district are all waiting for you. But if you're looking for something more than just a fun day out with friends or family, we recommend visiting Brandywine Zoo.
This zoo has been around since 1937 and features animals from around the world—including penguins! It's located within Brandywine Park, so it's easy to access by car or public transportation (if you don't want to drive).
The small zoo offers plenty of things for young and old visitors. You can get up close with animals like elephants, giraffes, and lions without ever having to leave home! Plus, it's free admission—what more could you ask for?
Hagley Museum and Library
Hagley Museum and Library is an educational institution founded by the du Pont family in 1964.
The museum has more than 150,000 artifacts and 50,000 books and documents. It also features a collection of 19th-century paintings.
The site of the Hagley Museum used to be a gunpowder work owned by the DuPont Company in Delaware's Brandywine Valley, which was established in 1802 as one of America's first explosive manufacturing facilities.
Winterthur Museum
The Winterthur Museum, Garden, and Library is a fine arts museum in Winterthur, Delaware. The museum was established in 1951 by Henry Francis du Pont as a memorial to his wife and son. The collection's core is American decorative arts from the 18th, 19th, and 20th centuries.
The estate was built by Pierre Samuel du Pont III (1870–1954) and his wife Jessie Ball du Pont (1867–1936). In 1951 they began to donate their home's furniture, art collections, and naturalistic gardens to create a public museum that would be open year-round.
They also gave $5 million to construct additional buildings on the property if needed. Their daughter married Alexis Ives Gilmour (1923–2007), who became the director of Winterthur following his father-in-law's death in 1965.
He led efforts for significant renovations of existing structures such as Greenfield Farm House, which were completed in 1967; addition of new facilities such as a garden pavilion completed in 1977; further expansion with the addition of 64 acres purchased in 1983; acquisition/renovation/expansion building known today as "Gardenside Wing" finished 2004; addition at North Gatehouse finished 2009—all following design principles established by Mrs. DuPont over many years before her death.
Delaware Children's Museum
The Delaware Children's Museum is a great place to take kids of all ages. The museum has exhibits and activities that encourage learning through play, so it's perfect for children who want to explore and discover but also have fun at the same time. In addition to hands-on activities, you'll also find art classes, lectures, concerts, and more.
Air Mobility Command Museum
One of the best ways to learn about aviation history is by visiting an aviation museum. The Air Mobility Command Museum, located at Dover Air Force Base in Delaware, offers various exhibits and activities highlighting air transportation's role in U.S. military history.
Visitors can tour the museum to see pieces from its extensive collection, including aircraft such as early model B-17s and B-24s used during World War II and more modern jet fighters like F-15s and F/A-18s today by the U.S. Air Force. Other items on display include:
uniforms worn by pilots from different eras;
photographs and models of aircraft carriers (which were once used to transport planes);
helmets worn by pilots during battle situations, and guns that were used for defense against enemy aircraft hovering above them (they still have holes where bullets went through);
parts from bombs dropped over enemy territory during war times (one piece is still smoking because it had just been lit when someone took it off an airplane);
maps showing where each branch of service was located during various wars/conflicts throughout history—there's even one room dedicated entirely to honoring veterans' service!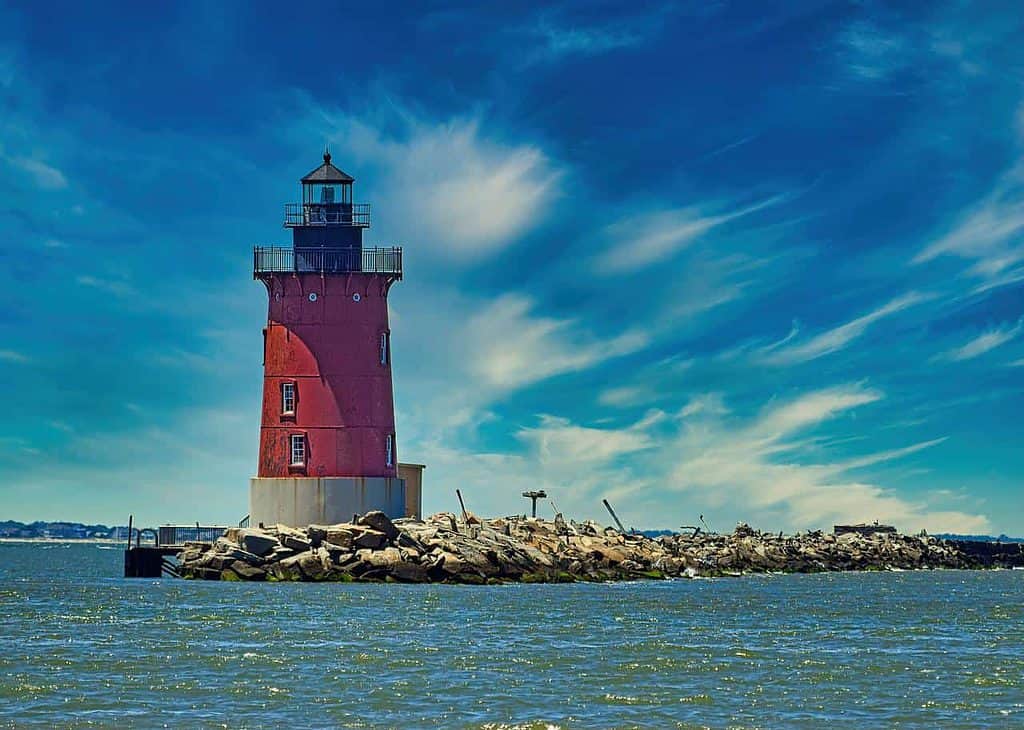 Delaware has a lot to offer in terms of history and beauty
Delaware is the second smallest state, with only New Jersey to beat it. Delaware has a lot to offer those who visit or live here despite this small size.
The state's history is rooted deeply in its colonial past and features many historical sites and reenactments of Revolutionary War battles at historical sites such as Fort Delaware State Park and Pea Patch Island State Park.
The latter is located on Pea Patch Island off the coast of Delaware City, where the Battle of Fort DuPont occurred during that war. You can also tour an old prison there that used to house Confederate soldiers captured during battle (the last one was released from there when he died). The site still contains some original buildings from that time, including two guard towers for prisoners and cells for solitary confinement.
Another historical site worth visiting is Blackbird Ordnance Depot near Newark, where you can learn about how weapons were stored during World War II before being shipped out across Europe and Asia during wartime efforts by American forces abroad.
FAQ
Are there anything fun things to do in Delaware?
Delaware is a state with a lot of history and many fun things to do.
Did you know that the first submarine was invented in Delaware? It was called the Turtle and helped the Continental Army win its independence from England.
And did you know that Delaware is home to one of the oldest amusement parks in America? The Delmarva Shorebirds bring families together to enjoy rides, games, and delicious food every summer.
Check out our beautiful parks if you're looking for something more low-key. We have over 2,600 acres of parkland perfect for outdoor activities like hiking, biking, or relaxing with friends on the beach!
And if you want to get away from it all, go camping! We have 18 state parks where you can pitch your tent or set up your RV and enjoy nature.
What is the number one attraction in Delaware?
The number one attraction in Delaware is Rehoboth and Delaware Beaches. The beaches are a great place to spend the day, whether you want to go on a jog along the boardwalk or just relax and read a book on the sand.
The boardwalk is also home to many shops and restaurants, where you can have lunch with your family or friends. If you prefer to stay inside, many shops sell souvenirs like t-shirts or postcards from different places worldwide.
What is Delaware most known for?
Delaware is the first state in America and was a corporate tax haven for decades. As a result, it's home to DuPont, which invented nylon and Teflon (and has other inventions such as Kevlar), and many other well-known companies like Christiana Care Health System and Bethlehem Steel.
The state also has many historic sites like Dover Air Force Base (where they filmed Top Gun), Winterthur Museum & Garden (designed by Henry Francis du Pont), Old New Castle County Courthouse (the oldest courthouse still in use), and the Brandywine Zoo (the oldest zoo in America).
Delaware is tiny—only 1,982 square miles—but there are plenty of things to do here.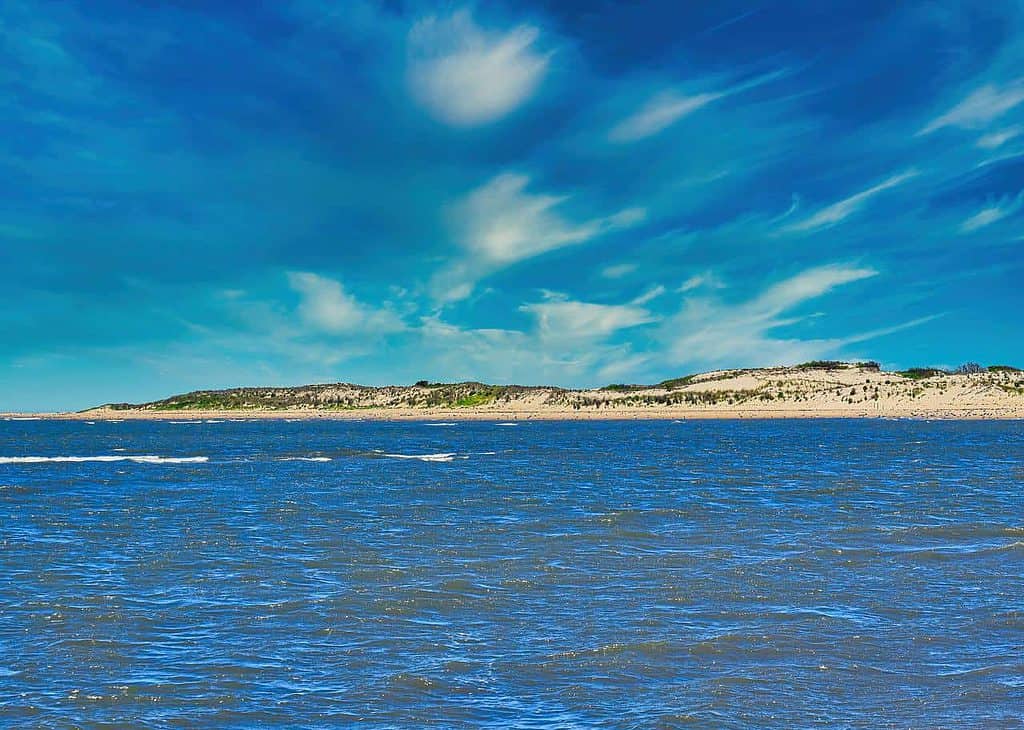 Is Delaware a dull state?
Delaware has some of the best beaches in the country. It has more coastline than any other state—over 400 miles! If you love to get out on the water, there are plenty of places to go boating, fishing, and kayaking. Or, if you like to stay on dry land and enjoy a stroll along the beach, plenty of beaches with trails will lead you through beautiful landscapes and past wildlife.
And if water sports aren't your thing? There are always outdoor recreation options like hiking or biking trails (more than 700 miles of bike trails here). You could also try ice skating—there are three ice rinks in Delaware!
There's also tons of great shopping in Delaware. If you've ever wondered what it would be like to spend all day browsing through stores without worrying about money or time constraints… well, now's your chance!
What is a weird fact about Delaware?
Delaware is the only state with a name that begins with a direction.
Delaware is the second smallest state in the United States, after Rhode Island. The largest city in Delaware is Dover, with over 42,000.
Delaware was the first state to ratify the constitution on December 7, 1787, at Dover.
Is there anything worth seeing in Delaware?
Lewis Farm Market & Petting Zoo
Peach Blossom Festival
Nassau Valley Vineyards
Delaware Museum of Natural History
Air Mobility Command Museum
Hagley Museum & Library
The Delaware Art Museum
What is Delaware's state food?
Did you know that Delaware's state food is peach? And not just any peach—the Wilmington Peach. The state's official website describes this variety as "a cross between a 'Yellow Freestone' and an 'Early Redhaven.' A medium to large fruit with firm flesh, excellent flavor, and good quality."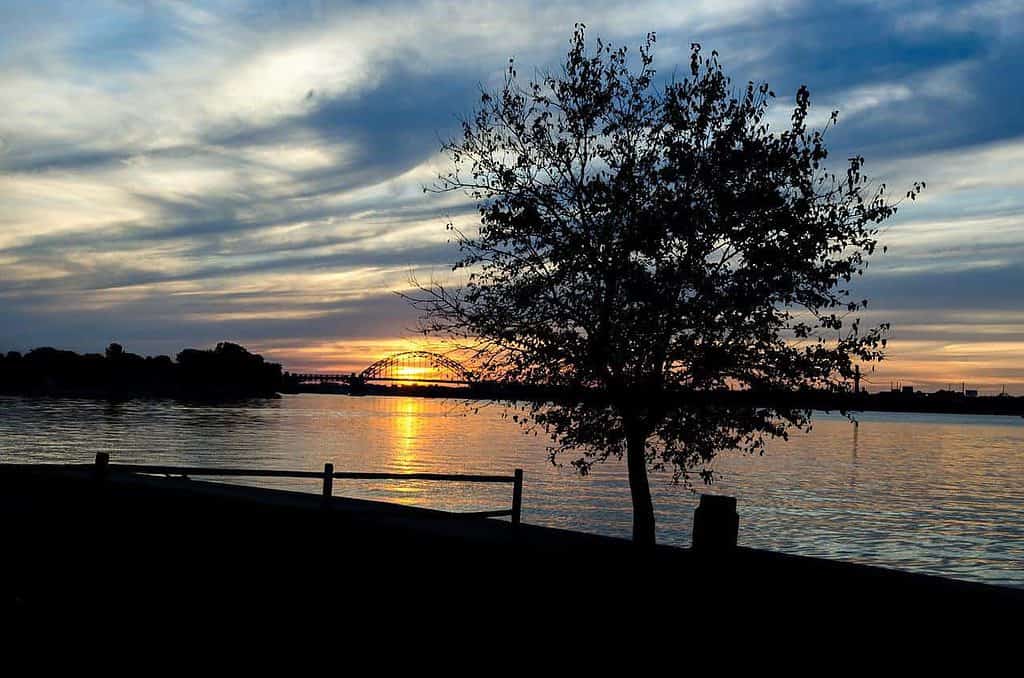 The perfect pairing with your favorite summertime drink, it's no surprise that peaches are so prevalent in Delaware! And while they're available year-round in most places, August through October is when you'll find them at their peak.
There are plenty of ways to enjoy them: Try a peach pie (maybe even on National Pie Day!), peach cobbler, or ice cream—or all three at once! You can make some delicious dumplings or upside-down cakes using these sweet summer treats.
Does Delaware have any national parks?
There are several National Park Service sites in Delaware that you can visit. These include:
Bombay Hook National Wildlife Refuge (New Castle County)
First State National Monument (Sussex County)
Fort Delaware State Park (Cape Henlopen)
Fort DuPont State Park (Dover)
Fort Miles Historical Area (Lewes)
Conclusion
Delaware is a land of outdoor adventure, with plenty of ways to escape it all and reconnect with nature. We've explored a stunning beach designed for the whole family, some of the best hiking trails in the region, a site with Cold War history, and more.
But that's what we found in a tiny corner of Delaware–there are dozens of places to visit in this state, and we're sure there are even more gems out there that we couldn't fit into just one article!
If you're looking for an escape from the city or after a fun weekend getaway, check out all the things to do in Delaware, and remember to take your camera—you never know when something cool will show up.