Top Tourist Attractions in Georgia USA
Georgia has always been considered one of the most beautiful states in the country. Tennessee and South Carolina surround it on the north, Alabama on the west, Florida on the south, and the Atlantic Ocean on the east.
Georgia has various natural attractions like beaches, mountains, and lakes. Here we will discuss some of the best places to visit in Georgia, USA.
It is an excellent time to explore Georgia. There are many ways to enjoy the best things to do in Georgia. The Peach State has much to offer, from beautiful beaches and mountains to historical sites and family-friendly attractions.
Georgia's mild climate, miles of sandy beaches, and southern hospitality make it a favorite destination for travelers. Explore the numerous things to do in Atlanta, visit historic places like the Fort Frederica National Monument on Saint Simons Island, or relax on one of the Golden Isles of Georgia, such as Sea Island or Jekyll Island.
10 best places to visit in Georgia for your next vacation
Georgia is known as the Peach and Empire State of the South. This state is on many people's bucket lists, whether for business or pleasure. Georgia is known for its peaches, fantastic shopping, historical attractions, beautiful gardens, food, and southern hospitality.
A natural wonder of Georgia
Georgia's most popular tourist attractions are its natural wonders, earning the nickname "the Empire State of the South." The state has five national parks, where you can see everything from coastal dunes and cypress swamps to mountain peaks and ancient rock formations.
These include the Appalachian Trail, stretching from Georgia to Maine, and the Chattahoochee River National Recreation Area in Metro Atlanta.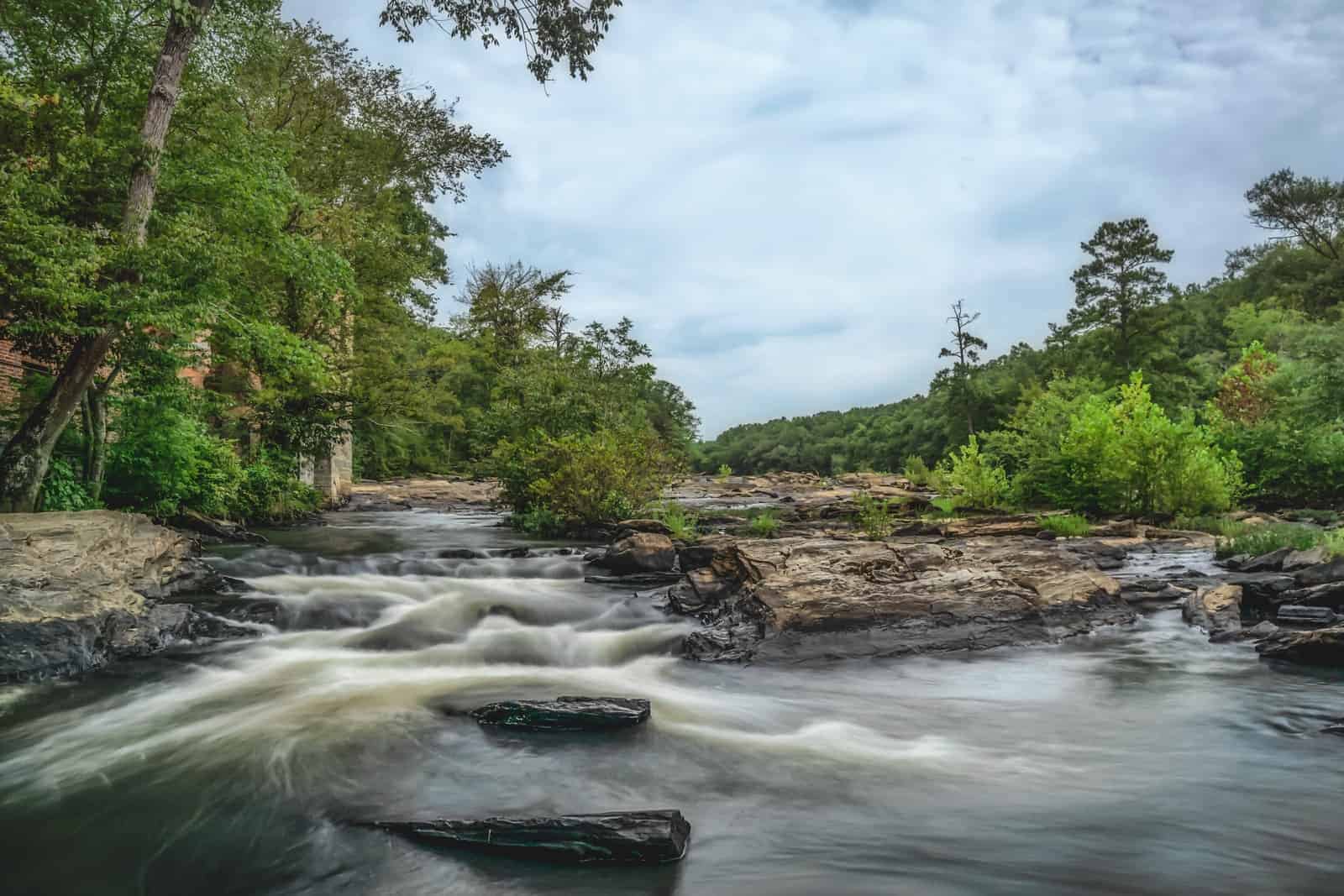 The best way to experience Georgia's natural beauty is by getting outdoors. Hikers will enjoy exploring Amicalola Falls State Park – home to Georgia's highest waterfall – or Cloudland Canyon State Park, which features waterfalls, caves, and sandstone cliffs along hiking trails. Visitors can also explore Elkmont Historic District along.
Lake Lanier Islands
Lake Lanier Islands is one of the most popular tourist destinations in Georgia. It is situated at a distance of 38 miles from Atlanta. Beautiful forests and hills surround Lake Lanier Islands. You can go boating or swim with your family in several lakes. You can also go water skiing here at Lake Lanier Islands Resort.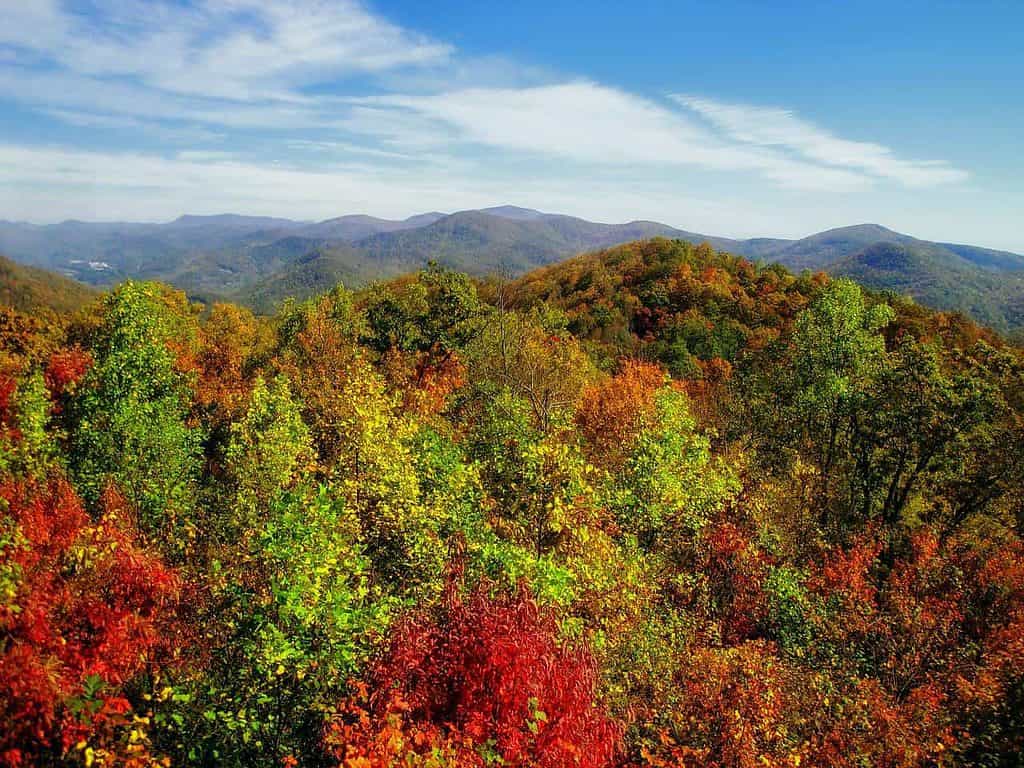 Stone Mountain Park
The number one attraction in Georgia is Stone Mountain Park. This attraction brings millions of visitors annually with its spectacular laser show, where light and sound make for a beautiful display. The park has the most giant bas-relief sculpture globally, including the carving of Robert E. Lee, Jefferson Davis, and Stonewall Jackson on horseback.
Arts and Culture of Georgia
For those who like arts and culture, Georgia has many impressive museums, including the High Museum of Art in Atlanta – home to more than 15,000 works of art – and the Fox Theatre in Midtown Atlanta. This historic landmark hosts many events yearly, including Broadway shows and live music performances.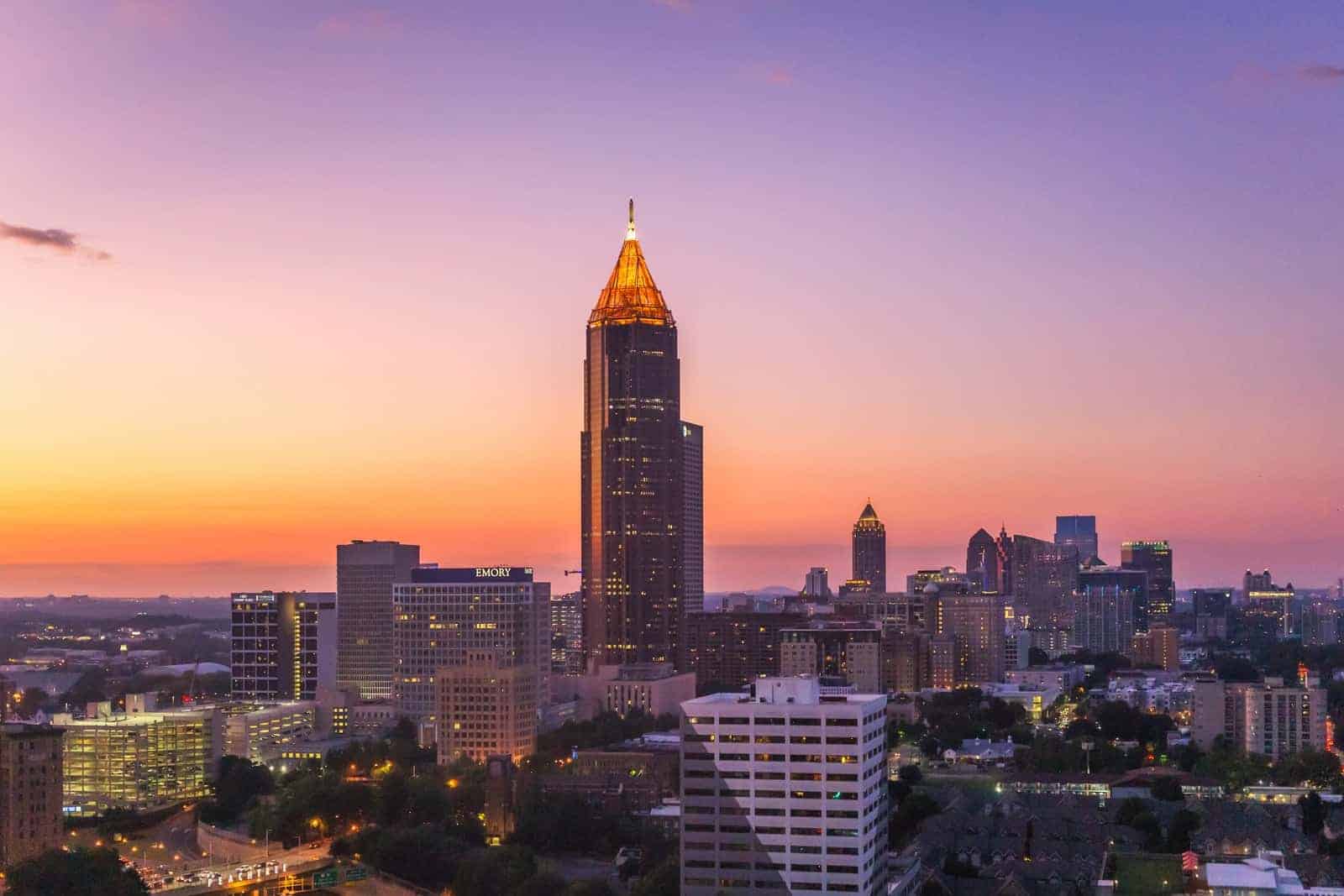 Georgia Aquarium
Georgia Aquarium is situated in downtown Atlanta. It is considered the largest aquarium in the world. The aquarium contains some of the most amazing aquatic animals, like sharks, beluga whales, and over 100,000 fishes. They have an exciting show called "Dolphin Tales" where you can see dolphins performing some tricks while listening to music.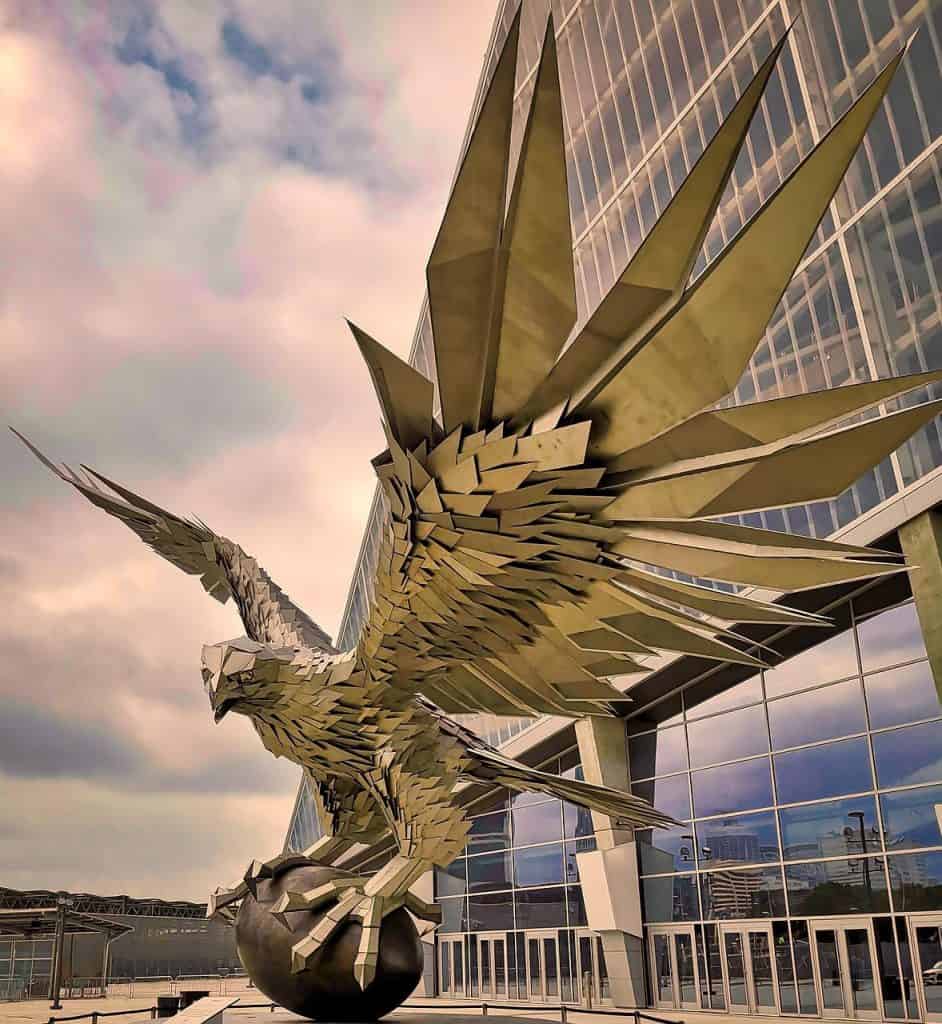 Savannah
Visit Savannah, one of the South's most charming and historic cities. Stroll along the city's cobblestone streets and admire its majestic architecture, including more than 1,000 restored buildings from the 18th and 19th centuries.
The top attraction in Savannah is Forsyth Park and its famous fountain. You can also visit the Cathedral of St John the Baptist or take a walking tour through one of Savannah's oldest neighborhoods, Colonial Park Cemetery.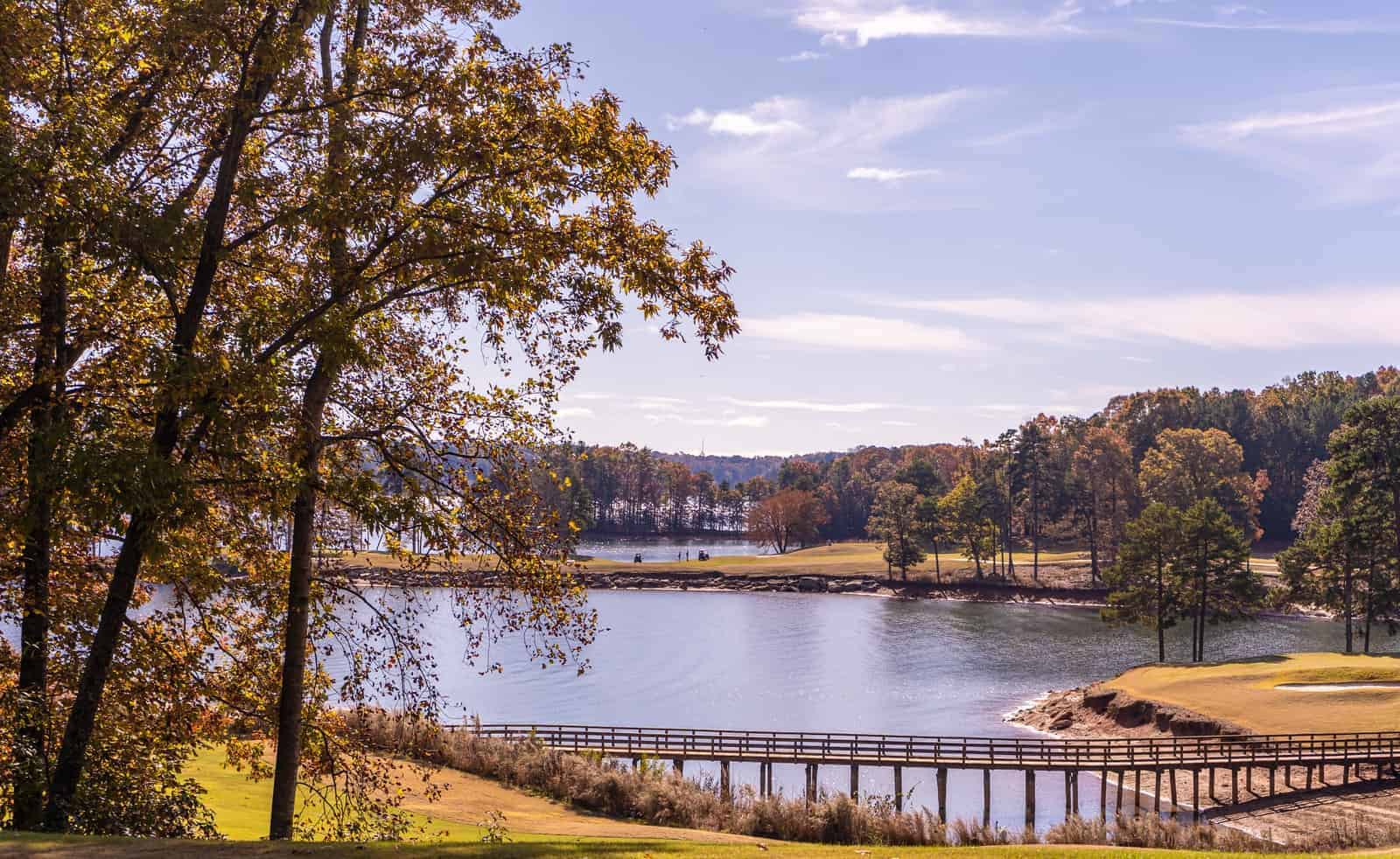 Summary
Georgia is a large state in the Eastern United States, with a varied landscape, including mountains and beaches. Savannah is famed for its 18th- and 19th-century architecture and leafy public squares.
Atlanta is known for its modern art museums, historic homes, and attractions, including the World of Coca-Cola, featuring interactive exhibits about the company's storied history.
Georgia is famous for more than just peaches. This southeastern state boasts a rich culture, beachy coastlines, scenic mountain ranges, and world-class attractions – not to mention being one of cinema's most famous filming locations.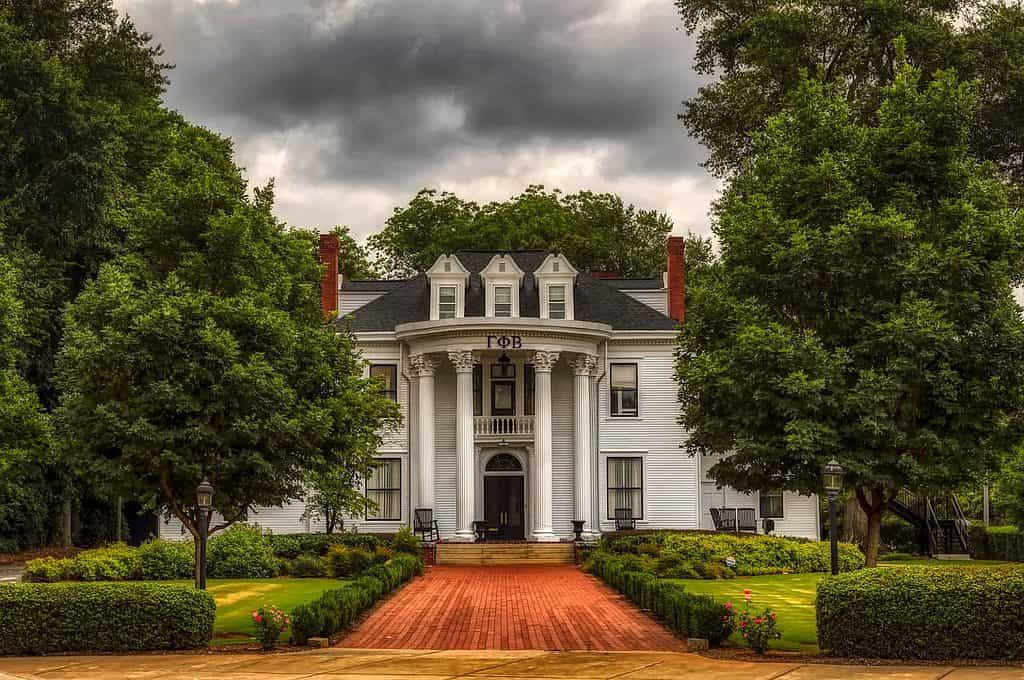 Georgia is one of the most beautiful, unspoiled, and undiscovered states in the USA. It's a vast state full of diversity; you can find mountains, beaches, lakes, rivers, and waterfalls here, and you even visit islands.
It's hard to believe that Georgia is an underrated state, but it's true! There are many things to do in Georgia, USA, with scenic hiking trails, charming small towns, and plenty of fun activities for every traveler! Most people will skip it on their cross-country road trip because they don't know what to see.