Discover the Allure of Adams County, CO
Nestled in the heart of Colorado, Adams County is a vibrant and diverse region that offers a unique blend of urban and rural living. The county's rich history, natural beauty, and thriving cities have drawn countless residents and visitors eager to experience this beautiful area.
In this article, I'll share my reflections on the cities of Adams County: Arvada, Aurora, Brighton, Commerce City, Federal Heights, Northglenn, Thornton, and Westminster. Each city has its distinct character, with charming historic districts, bustling business centers, and serene natural landscapes catering to various interests and lifestyles.
As the journey through these cities unfolds, highlighting some of their most memorable attractions and the challenges they face as they continue to grow and evolve is the focus.
Adams County's cities have experienced significant growth and development in recent years, a testament to the region's popularity and appeal. However, this growth also presents challenges, such as increased traffic congestion, rising housing costs, and the loss of historic landmarks and open spaces.
Despite these hurdles, the cities of Adams County have shown a commitment to preserving their unique charm and fostering vibrant, inclusive communities.
So, join this exploration of the wonders of Adams County, delving into the history, culture, and natural beauty that make each city a special place to call home. From the quaint streets of Olde Town Arvada to the breathtaking vistas of Westminster's Standley Lake Regional Park, this journey through Adams County will inspire and captivate.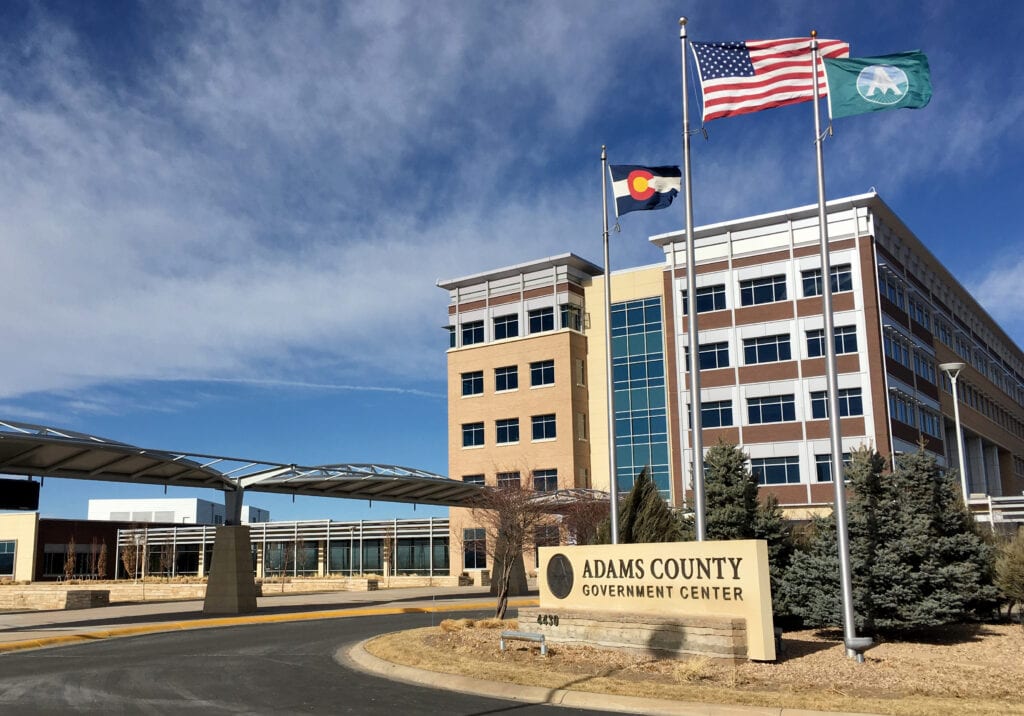 Arvada
An Unforgettable Mix of Old and New
Arvada has always been a fascinating city, nestled right in the heart of Adams County. The Olde Town Arvada area particularly stands out, with its historic charm and quaint architecture.
Walking down the streets lined with vintage lampposts and local boutiques, you couldn't help but feel transported to a different time. Sadly, some older buildings have been demolished, making way for more modern structures.
A City for Outdoor Enthusiasts
As an outdoors enthusiast, I appreciate Arvada's parks and open spaces. One such location that stands out is Majestic View Park, with its beautiful panoramic views of the mountains.
Countless hours can be spent hiking, biking, and even birdwatching here. While there have been some changes to the landscape, these spots still offer a peaceful escape from the hustle and bustle of city life.
Brewing Up a Storm
One of the most appealing aspects of Arvada is its thriving craft beer scene. In recent years, numerous breweries have emerged throughout the city, offering unique and delicious brews.
The Arvada Beer Company, now sadly closed, was particularly beloved for its innovative flavors and welcoming atmosphere. Many still remember the taste of their Peach Blonde Ale, a perfect balance of sweet and tart.
Transportation Woes
However, it's not all sunshine and roses in Arvada. The city's rapid growth has led to increased traffic and congestion. While efforts have been made to improve public transportation, such as the G Line commuter rail, it still feels lacking compared to other cities in the area. I hope future development will address this issue and make it easier for residents to navigate the city.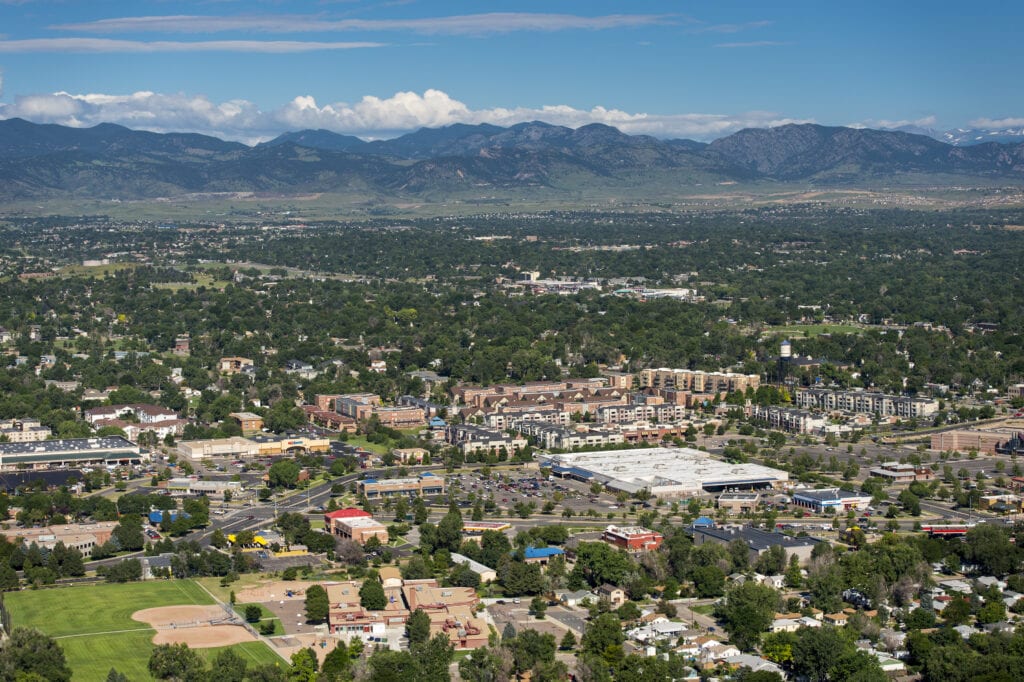 Aurora
A Melting Pot of Cultures
The diversity of Aurora has always been one of its most attractive qualities. Numerous cultural events, such as the Global Fest, showcase the city's rich tapestry of international communities. The wide array of authentic ethnic restaurants also allows visitors to indulge in culinary adventures worldwide, right in the heart of Aurora.
Unique Attractions and Landmarks
Aurora has no shortage of exciting places, such as the Aurora History Museum, which provides a glimpse into the city's storied past. The Stanley Marketplace, a former aviation factory transformed into a bustling hub of unique shops and eateries, is another notable destination.
While some classic landmarks, like the Fox Theatre, have closed down over the years, the city continues to evolve and create new attractions.
A City of Opportunity
As one of the fastest-growing cities in Colorado, Aurora has become a hub for business and job opportunities. The Anschutz Medical Campus and Buckley Air Force Base have attracted skilled professionals and boosted the local economy. However, this growth has also increased housing prices and the cost of living, making it more challenging for some residents to keep up.
Struggling with Traffic
Like Arvada, Aurora has been grappling with traffic congestion as its population continues expanding. Public transportation options such as the R Line light rail have helped alleviate some of the pressure, but they're still insufficient to keep pace with the city's growth.
Future improvements are needed to make it easier for residents to get around the city without spending hours stuck in traffic.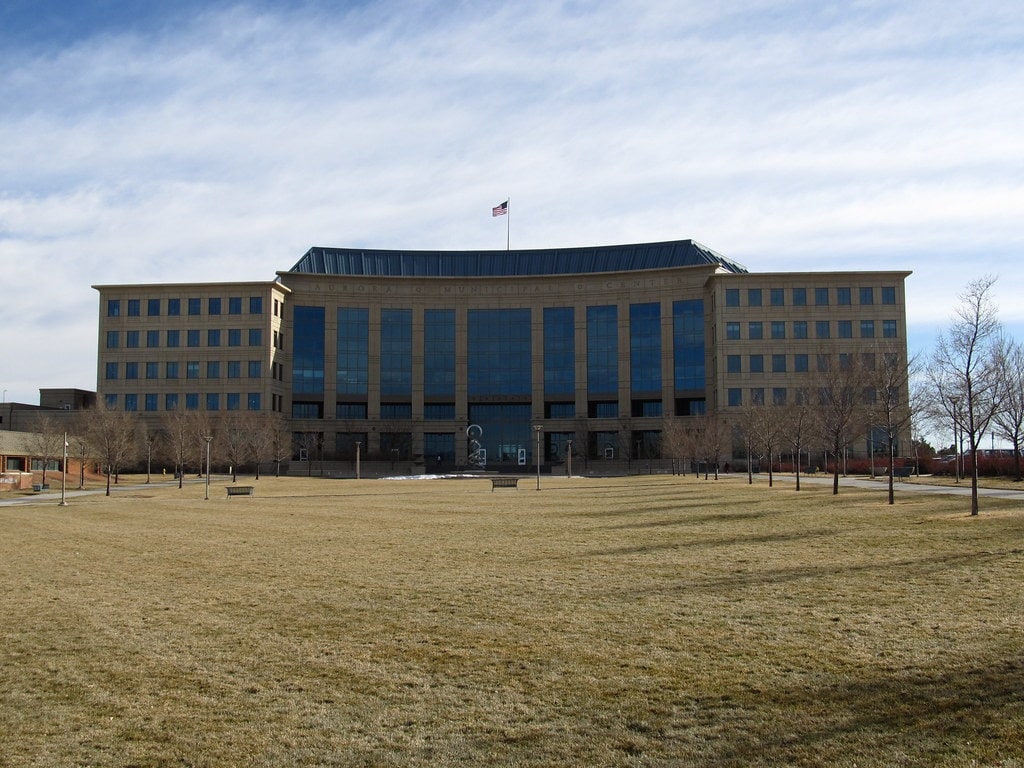 Brighton
Embracing the Rural Charm
Brighton's unique blend of rural charm and city amenities has always been a draw. The city's agricultural roots are still evident in places like the historic Bromley Farm, where visitors can pick their produce and learn about the area's farming history. In addition, the open fields and rural landscapes also provide a peaceful retreat from the more urbanized parts of Adams County.
A Community Focused on Sustainability
Brighton's commitment to sustainability is another aspect that stands out. The city has made significant strides in promoting eco-friendly practices, such as installing solar panels on municipal buildings and creating the Brighton Shares the Harvest program. This initiative helps distribute locally grown produce to needy families, fostering a strong sense of community and care for the environment.
Art and Culture Abound
Brighton's dedication to the arts and culture is impressive. The Armory Performing Arts Center, housed in a repurposed historic building, offers a variety of shows and performances. Although some smaller galleries and creative spaces have sadly closed their doors, the city's artistic spirit still thrives. There is hope that new establishments will rise to fill the void left by these losses.
Balancing Growth and Preservation
As with other cities in Adams County, Brighton faces challenges when it comes to balancing growth and preserving its rural charm. The city's expansion has led to the loss of some agricultural land and open spaces, which is deeply concerning. Future development plans should prioritize the protection of these vital assets, ensuring that Brighton maintains its unique character.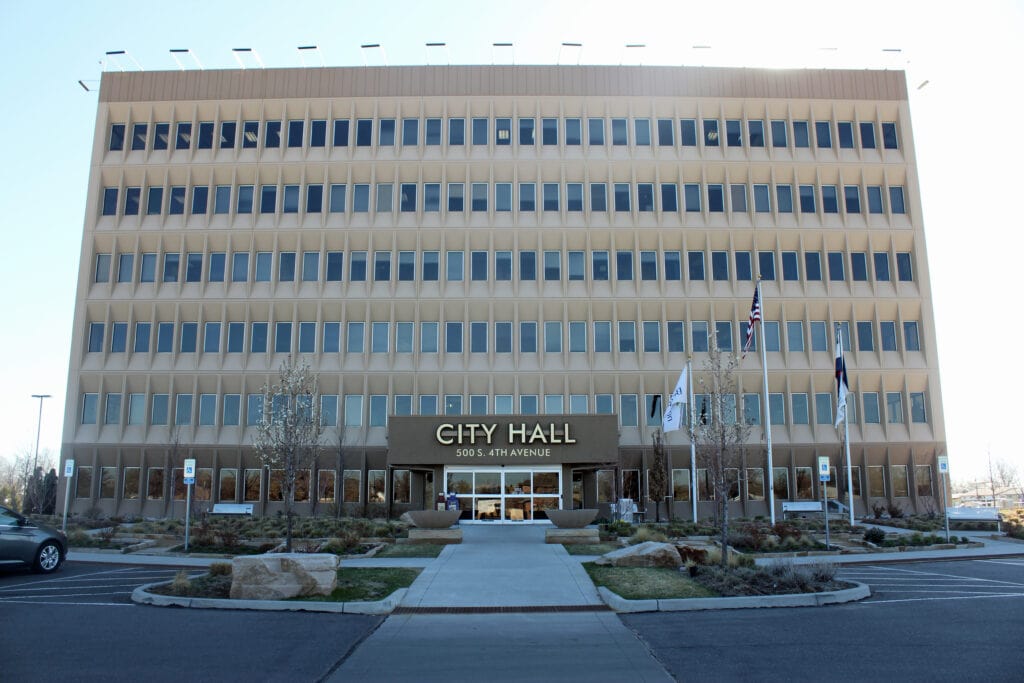 Commerce City
A Sports Lover's Haven
Commerce City has always been a haven for sports enthusiasts. Dick's Sporting Goods Park, home to the Colorado Rapids soccer team, provides an electric atmosphere for fans to enjoy games. The city's numerous recreational facilities, such as the Buffalo Run Golf Course, also cater to various athletic interests.
Embracing the Great Outdoors
The Rocky Mountain Arsenal National Wildlife Refuge, located within Commerce City, is a true gem. This vast, protected area offers countless wildlife watching, hiking, and photography opportunities. Although some areas have faced development pressures, the refuge remains an essential sanctuary for people and animals.
The Challenge of Industrialization
Commerce City has long been associated with the industry, bringing economic benefits and environmental concerns. For example, the Suncor Energy oil refinery has been controversial due to its impact on air quality. While the city has progressed in addressing these issues, more work is needed to ensure a healthy environment for all residents.
Striving for a Brighter Future
Despite its challenges, Commerce City is committed to revitalization and community improvement. Efforts like the Derby District redevelopment plan aim to create vibrant, mixed-use neighborhoods that attract residents and businesses alike. There is optimism that these initiatives will help Commerce City evolve and become an even better place to call home.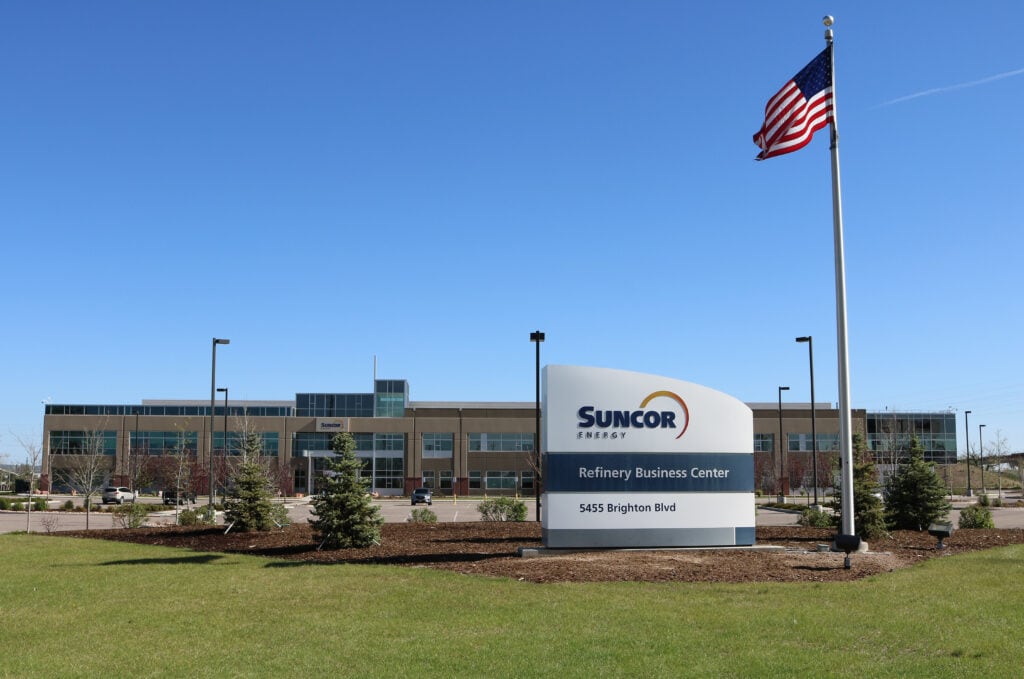 Federal Heights
A Small City with Big Attractions
Federal Heights may be a smaller city, but it has always offered memorable experiences for residents and visitors. With its thrilling slides and refreshing pools, the Water World water park has been a summertime staple for countless families. Although some attractions have closed or changed over the years, the city's spirit of fun and adventure remains strong.
A Tight-Knit Community
One of the aspects that stands out about Federal Heights is its close-knit community. Despite the city's growth, the sense of camaraderie among neighbors has endured. Various events, such as the annual Fourth of July celebration, bring people together and foster a true sense of belonging.
Affordability in a Booming Region
Federal Heights stands out in Adams County for its relatively affordable housing options. As other cities in the region face skyrocketing costs, this city has managed to maintain more reasonable prices, making it an attractive option for those seeking a place to call home.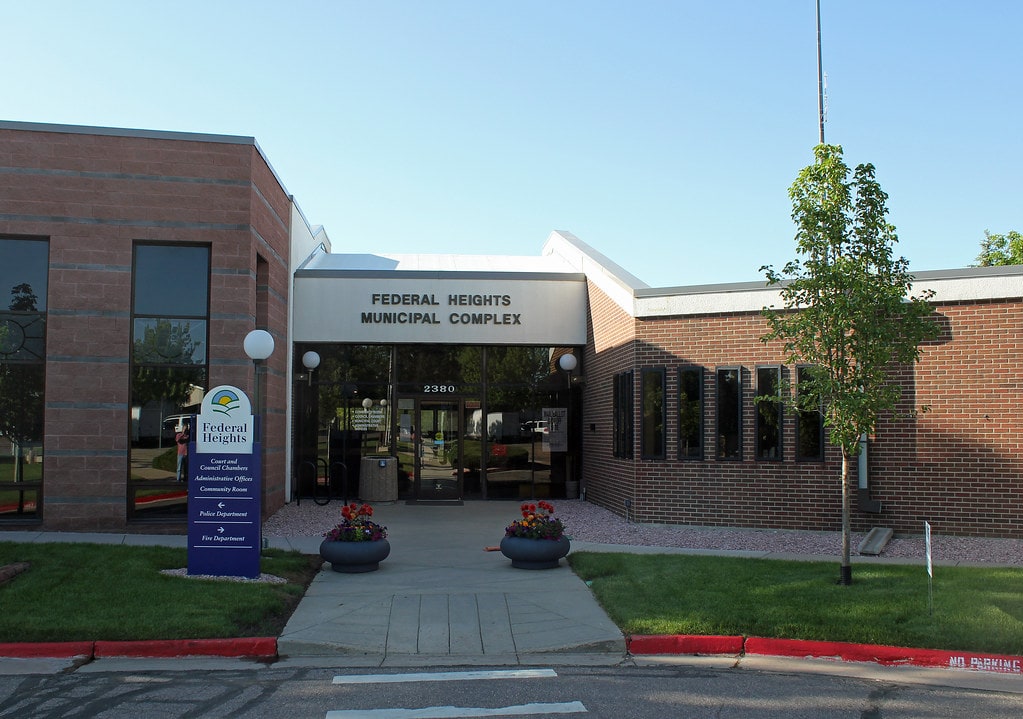 Limited Amenities and Services
However, the small size of Federal Heights comes with some drawbacks, such as limited amenities and services compared to its larger neighbors. While the city has made efforts to improve in this area, there's still room for growth to meet the needs of its residents.
Northglenn
A City of Parks and Recreation
Northglenn is a city that values its parks and recreational opportunities. The city boasts numerous parks, such as E.B. Rains Jr. Memorial Park, where countless hours can be spent enjoying picnics, walking trails, and playgrounds. Northglenn's commitment to maintaining and expanding these spaces is commendable.
A Focus on Community Engagement
The city's focus on community engagement is another notable aspect. Northglenn offers a variety of events and programs, such as the annual Food Truck Carnival that cater to residents of all ages and interests. These initiatives foster a strong sense of connection among the community.
The Impact of Urban Sprawl
Like other cities in Adams County, Northglenn has experienced rapid growth and urban sprawl. This development has brought increased traffic and congestion, which can frustrate residents. It is hoped that future planning efforts will consider these challenges and prioritize sustainable growth.
The Quest for Revitalization
Northglenn has made strides in revitalizing its aging infrastructure and business districts in recent years. Projects such as the Webster Lake Promenade redevelopment demonstrate the city's commitment to creating vibrant, attractive spaces for residents and visitors alike. There is excitement to see how Northglenn continues to evolve and improve in the coming years.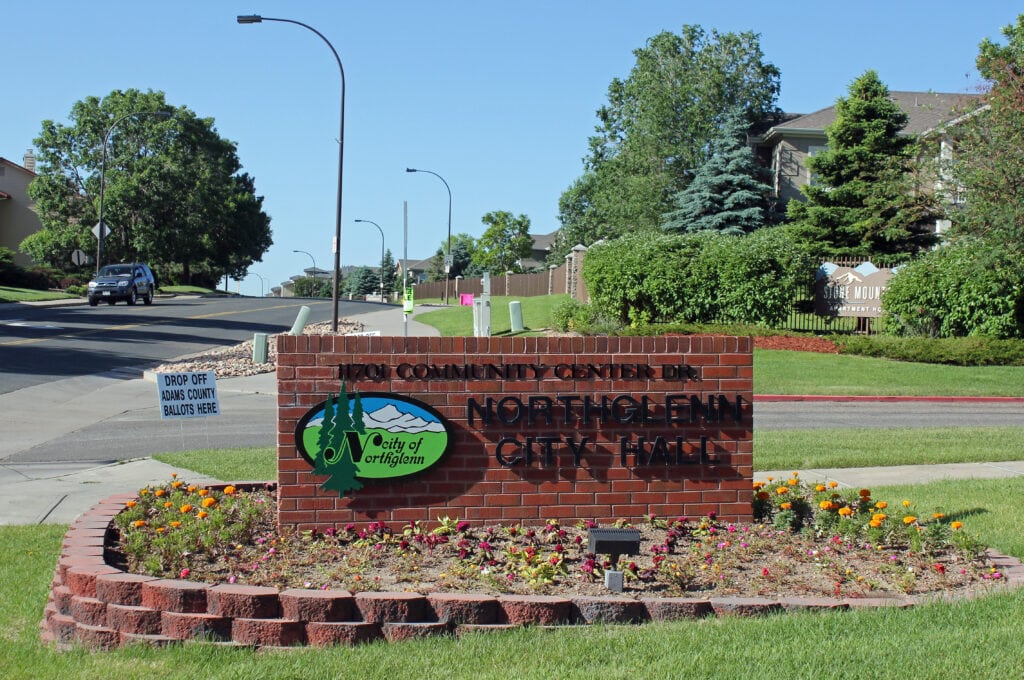 Thornton
A Rapidly Growing City
Thornton's impressive growth over the years has been both a blessing and a challenge. The city has seen a surge in new businesses, housing developments, and job opportunities, attracting people from all over the region. However, this rapid expansion has also strained infrastructure and public services.
A Family-Friendly Atmosphere
One aspect of Thornton that stands out is its family-friendly atmosphere. The city offers excellent schools, numerous parks, and a wealth of recreational opportunities that cater to families of all sizes. This welcoming environment has made Thornton a popular choice for those looking to put down roots in Adams County.
Thornton's Artistic Flair
The artistic flair that Thornton has cultivated is captivating. The city's public art program and the Thornton Arts & Culture Center have helped to promote local artists and bring creativity to the community. While some artistic spaces have closed or changed over the years, the city's commitment to fostering the arts remains strong.
Balancing Growth with Preservation
As Thornton continues to grow, it faces the challenge of balancing development with preserving its natural beauty and open spaces. The city has tried to protect and maintain areas like the Thornton Trail Winds Park and Open Space, but it's essential to remain vigilant as expansion continues.
It is hoped that future development in Thornton prioritizes the conservation of these valuable assets, ensuring that residents can continue to enjoy the city's unique blend of urban and natural environments.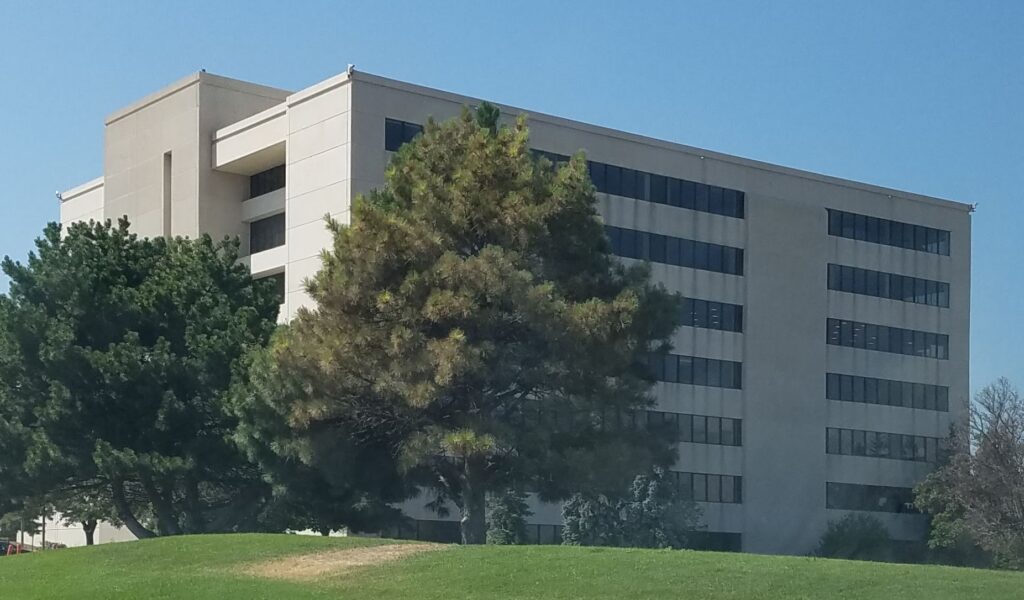 Westminster
A City Rich in History
Westminster intrigues many with its rich history and charming historic districts. The Westminster Castle, also known as the "Big Red Castle," symbolizes the city's past for over a century. While some historic buildings have unfortunately been lost to development, the city's commitment to preserving its heritage remains evident.
The Beauty of Nature
The city's natural beauty is another aspect of Westminster that many admire. The Standley Lake Regional Park, with its breathtaking views and abundant wildlife, offers a tranquil oasis for residents and visitors alike. The city's efforts to maintain and protect these natural treasures for future generations are appreciated.
A Thriving Business Scene
Westminster has developed a thriving business scene in recent years, with the Westminster Promenade and Orchard Town Center offering a mix of shopping, dining, and entertainment options. These developments have brought new life to the city, attracting visitors and supporting local businesses.
Addressing Infrastructure Challenges
Like other cities in Adams County, Westminster faces infrastructure and traffic congestion challenges. The city's growth has strained roads and public transportation, increasing travel times and frustration for residents. It is hoped that future planning efforts will address these issues and ensure that Westminster remains a pleasant and accessible place to live.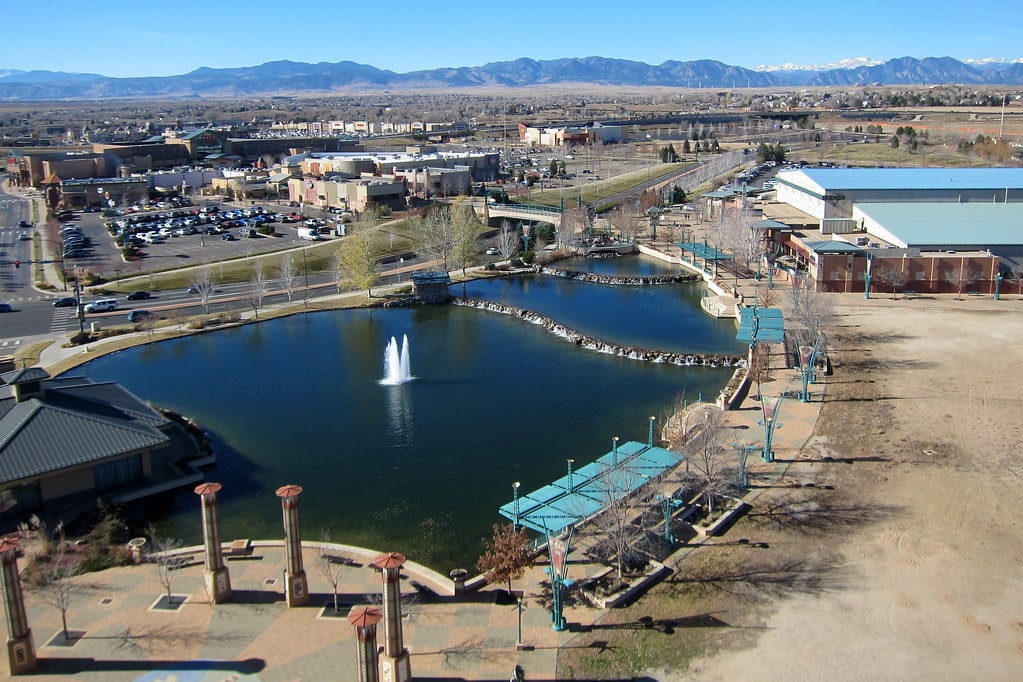 In Conclusion
Adams County, Colorado's cities offer a unique blend of history, culture, and natural beauty. As these communities continue to grow and evolve, it's essential to cherish and preserve the features that make them so special.
By fostering a sense of community, prioritizing sustainable development, and celebrating the region's diverse heritage, the cities of Adams County can ensure a bright and prosperous future for all who call this remarkable region home.
This reflection on the cities of Adams County aims to inspire exploration and appreciation of the many wonders this area has to offer. From Aurora's bustling streets to Brighton's tranquil landscapes, there's something for everyone in this vibrant and diverse region.
As the journey through Adams County continues, cherishing the memories of the past while embracing the opportunities and challenges ahead is crucial. Together, the communities can help these cities flourish and maintain their unique character, creating a vibrant and welcoming community for generations.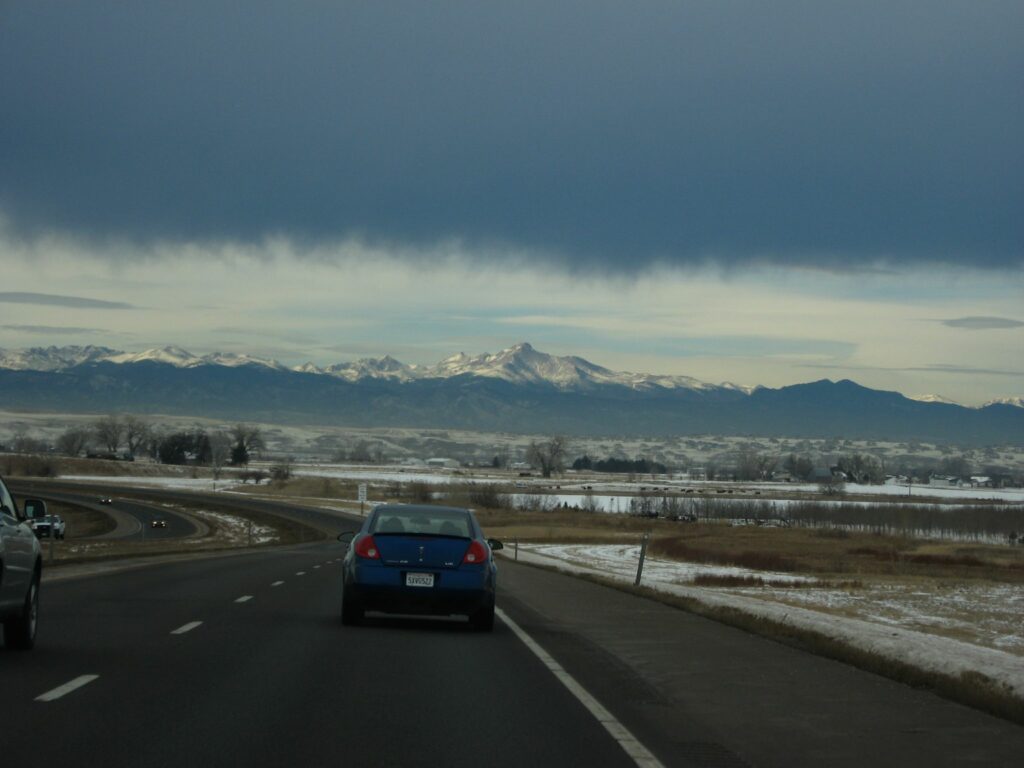 FAQ
What are the main cities in Adams County, Colorado?
The main cities in Adams County are Arvada, Aurora, Brighton, Commerce City, Federal Heights, Northglenn, Thornton, and Westminster.
What are some unique attractions in Adams County?
Each city in Adams County offers unique attractions, such as Olde Town Arvada, the Aurora History Museum, Brighton's historic Bromley Farm, and Westminster's Standley Lake Regional Park.
What challenges do Adams County cities face?
As the cities in Adams County continue to grow, they face challenges such as increased traffic congestion, rising housing costs, and balancing development with preserving historic landmarks and open spaces.
What makes Adams County a desirable place to live?
Adams County offers a diverse range of cities, each with its distinct character and amenities. The region's rich history, natural beauty, and thriving communities make it an attractive destination for residents and visitors alike.
Are there recreational opportunities in Adams County?
Yes, Adams County boasts numerous parks, recreational facilities, and outdoor spaces, catering to various interests and activities, such as hiking, sports, wildlife watching, and more.
How is the art and culture scene in Adams County?
Adams County has a thriving arts and culture scene, with various cities hosting public art programs, galleries, performing arts centers, and cultural events that celebrate local talent and creativity.
What are some notable historical landmarks in Adams County?
Notable historical landmarks in Adams County include Westminster Castle, the "Big Red Castle," and the historic districts in cities like Arvada and Brighton, which showcase the region's rich history and architectural heritage.
How is the business environment in Adams County?
The business environment in Adams County is thriving, with a diverse range of industries, shopping centers, and entertainment options that attract visitors and support local businesses.