The Early Years: A Dream Takes Shape
When John T. Mitchell, Theodore J. Mitchell, and Don F. Robinson first envisioned the Holiday Village Mall in 1956, they likely never imagined the impact it would have on the Great Falls, Montana community.
Opening its doors in November 1959 with Albertsons as an anchor store, the shopping center quickly became a bustling hub for residents. Early tenants included Rosana, Hesteds, Kops Music Mart, and Holiday Jewelry and Gifts, offering a diverse shopping experience for visitors.
A series of expansions between 1962 and 1967 added an enclosed wing to the open-air shopping center, with new shops, a 4B's buffet-style restaurant, and larger department stores like Hesteds and Montgomery Ward. A first-run, 796-seat movie theater further enhanced the mall's appeal, making it a shopping and entertainment destination.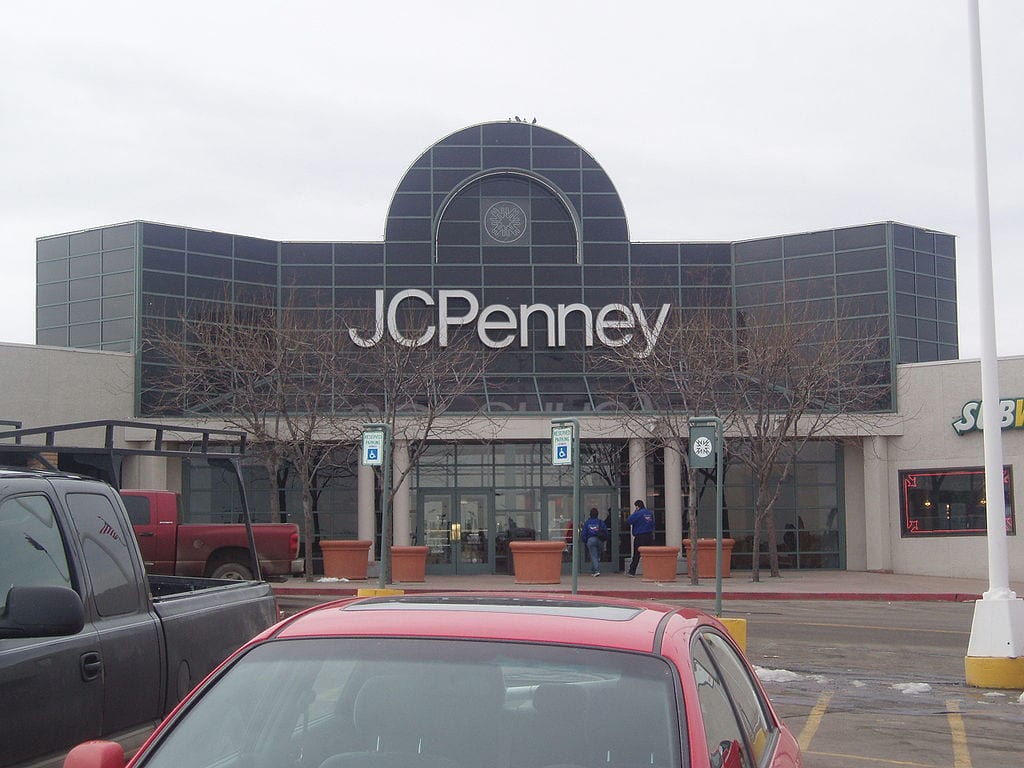 The Winds of Change: Anchor Tenants Come and Go
Over the years, the Holiday Village Mall has seen many anchor tenants come and go, reflecting the ever-changing retail landscape.
In the 1970s, Hesteds and Buttreys Suburban closed their doors, making way for Herberger's and J. C. Penney. Meanwhile, Skaggs Drug Centers transitioned into Osco Drug following a merger in 1985.
The 1990s brought additional changes, with Montgomery Ward closing after 33 years and Albertsons, the mall's first tenant, shutting down in 1999.
Herberger's also experienced shifts in a location within the mall, while Ross Dress for Less opened in the vacant Albertsons space in 2007.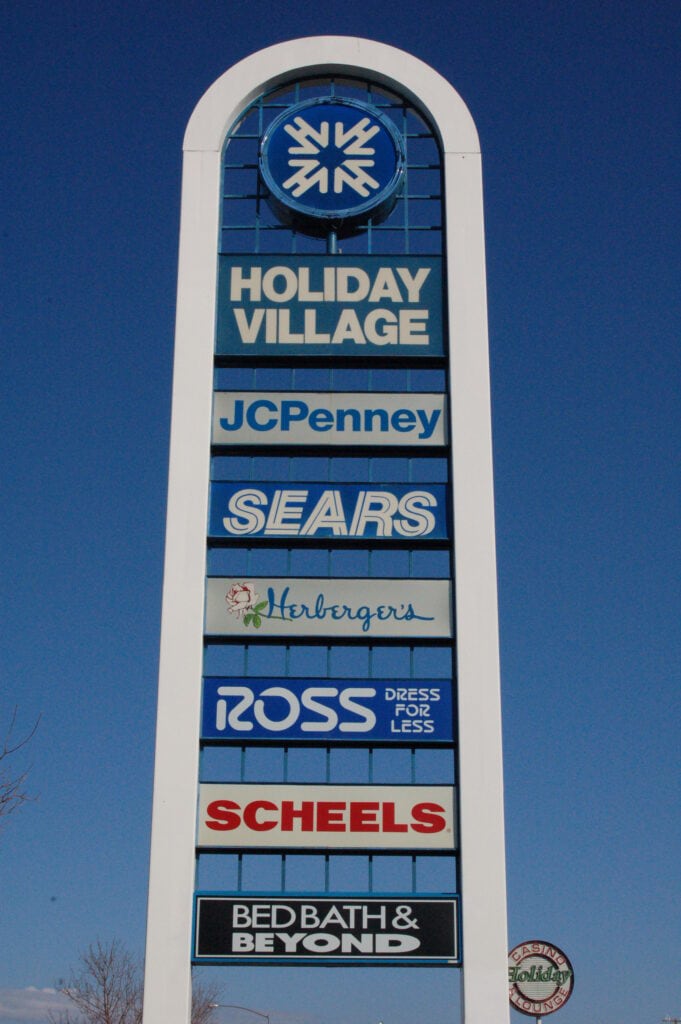 | Year | Tenant Change |
| --- | --- |
| 1975 | Hesteds closes |
| 1976 | Buttreys Suburban closes |
| 1979 | Herberger's and J. C. Penney open |
| 1979 | Macerich acquired mall |
| 1985 | Skaggs Drug Centers becomes Osco Drug |
| 1999 | Montgomery Ward closes |
| 2000 | Albertsons closes |
| 2000 | Herberger's moved to an empty Montgomery Ward space |
| 2007 | Ross Dress for Less opens |
A New Era: Modern Additions and Closures
In the 2000s, the Holiday Village Mall continued to evolve, with anchor tenants like Bed Bath & Beyond and Big Lots joining the roster, and Scheels moved to the larger space in the former Herberger's building.
However, not all changes were positive: Sears closed its doors in 2014, and Herberger's followed suit in 2018. Hobby Lobby and PetSmart moved into Sears place, offering new shopping experiences for visitors.
| Year | Tenant Change |
| --- | --- |
| 2005 | Scheels announces plans for a larger store |
| 2006 | Macerich sold the mall to GK Development |
| 2007 | Bed Bath & Beyond and Ross Dress for Less open |
| 2011 | Big Lots replace CVS Pharmacy |
| 2014 | Sears closes |
| 2017 | Hobby Lobby and PetSmart open |
| 2018 | Herberger's closes |
| 2019 | Harbor Freight Tools opens |
Throughout its history, the mall has also hosted beloved local businesses like Orange Julius and Twisted Pretzel, which sadly closed their doors in March 2020.
Fit Republic, a fitness center that opened in the summer of 2020, also closed permanently in December 2022. In January 2023, Bed Bath & Beyond announced that its store at the mall would be closing in March.
Celebrating Community: The 13th Annual CANtastic Event
Despite the challenges, Holiday Village Mall remains a central part of the Great Falls community. In March 2023, the mall hosted the 13th Annual D.A. Davidson/Scheels CANtastic Event.
In this unique and engaging competition, local civic teams, architects, and engineers unite to build structures made entirely of cans. The event occurred across from Maurice's from Saturday, March 18th to Monday, March 20th, and allowed visitors to "purchase a vote" for $1 to support their favorite team.
This event showcases the creativity and talent of Great Falls residents and serves as a reminder of the mall's enduring presence in the community. As the retail landscape continues to evolve, the Holiday Village Mall will no doubt adapt and change, ensuring it remains a cherished gathering place for locals for years to come.