Amidst the bustling city of Altoona, Pennsylvania, Logan Valley Mall stands as a symbol of resilience in a rapidly changing retail world.
Opening in 1965 as an open-air shopping center, it has since witnessed significant transformations in its structure and retail landscape.
Initially home to Sears and Weis Markets and welcoming JCPenney in 1966, the mall established itself as a significant retail destination.
The shift from an open-air center to an enclosed mall in 1967 was just the beginning of its evolution. Over the years, Logan Valley Mall expanded and adapted, facing numerous challenges head-on.
The 21st century brought more changes, with ownership transitions and major store closures, including Sears in 2019 and AMC CLASSIC Logan Valley 8 in 2021, reflecting the broader struggles of American malls.
Despite these challenges, Logan Valley Mall has managed to keep its doors open, albeit with a reduced presence.
A recent drop in its assessed value underscores its difficulties in the current retail environment. Yet, the mall still serves as an anchor in the community, providing space for about 50 stores and services, ranging from national brands to locally-owned businesses.
It continues to be a gathering place for Altoona residents, hosting community events and offering a variety of shopping and dining options.
As of November 2023, Logan Valley Mall stands as a testament to endurance in an era where many malls have succumbed to the pressures of e-commerce and changing consumer habits.
Whether it's a day out shopping or exploring things to do in Altoona, Pennsylvania, the mall is a significant chapter in the city's commercial story, offering a unique blend of history, shopping, and community spirit.
Milestone
Date
Opening
1965
JCPenney added
1966
Four-screen movie theater added
1976
Hess's department store added
1979
Fire
1994
Kaufmann's department store added
1995
A new two-story section was completed
1996
The eight-screen Carmike Cinema opened
1996
New JCPenney store and food court opened
1997
PREIT acquires mall
2003
Kaufmann's converted to Macy's
2005
The mall was sold to Mason Asset Management
and Namdar Realty Group
2017
AMC Classic rebranding
2017
Sears closure
2018
AMC CLASSIC Logan Valley 8 closure
2021
The Birth and Evolution of Logan Valley Mall
Since its inception in 1965, Logan Valley Mall has been a focal point in Altoona's retail scene.
Before its grand opening on June 8, 1967, Logan Valley Mall was transitioned from an open-air center to a fully enclosed mall. This significant change enhanced the shopping experience and set the stage for future expansions and growth.
The mall's enclosure was a response to the evolving needs of shoppers, offering a comfortable and convenient environment, regardless of the weather.
This transformation was both a symbol and a catalyst for the mall's growth and success.
Further bolstering its presence, the mall underwent an expansion in 1979 with the construction of Hess's department store.
This addition was part of a broader growth strategy that saw Logan Valley Mall becoming an even more attractive destination for shoppers.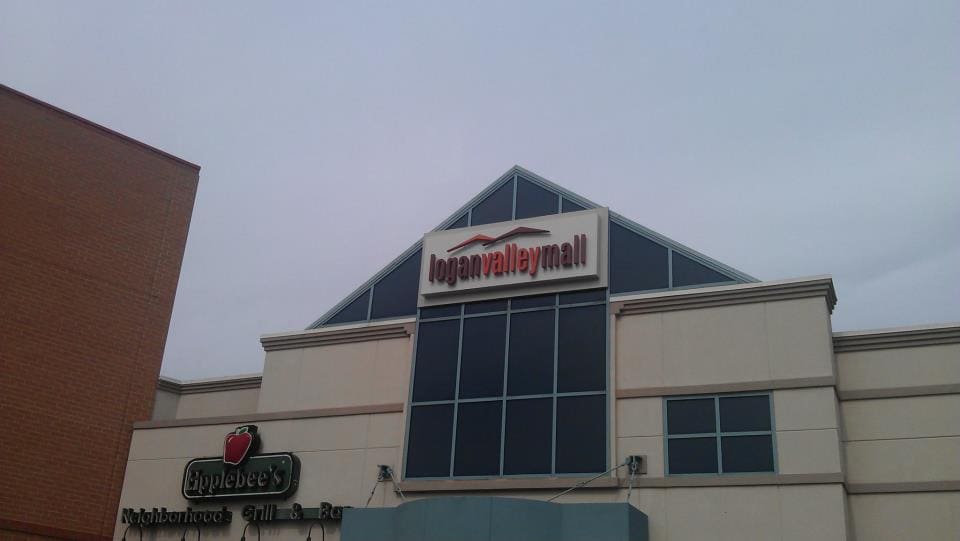 By the mid-1990s, the mall had expanded its offerings to include over 100 stores and services, catering to a wide range of tastes and needs.
This period of expansion and diversification reflects the mall's commitment to meeting the changing demands of its customers and maintaining its status as a key shopping destination in Altoona.
As Logan Valley Mall grew, it expanded its physical footprint and impact on the community. It became a place where people could shop, socialize, and participate in community events.
This evolution from a simple shopping center to a community hub was a testament to its importance in the fabric of Altoona's society.
The 1994 Fire and Its Aftermath
The history of Logan Valley Mall is marked by a significant event that reshaped its future. A fire broke out on December 16, 1994, in the G.C. Murphy store.
The fire quickly spread, causing extensive damage to the mall. This tragedy destroyed fifteen stores and nine kiosks and impacted the mall's structure and businesses.
A comprehensive three-phase reconstruction plan was swiftly implemented in response to this disaster. The first phase began in 1995, introducing new stores and renovating undamaged areas.
This phase also saw the construction of a new section to replace the fire-damaged part, completed in 1996.
The second phase focused on improving the mall's infrastructure, including a new three-story parking garage and an eight-screen Carmike Cinema.
The final phase, completed in 1997, brought further enhancements with a larger JCPenney store and a new food court.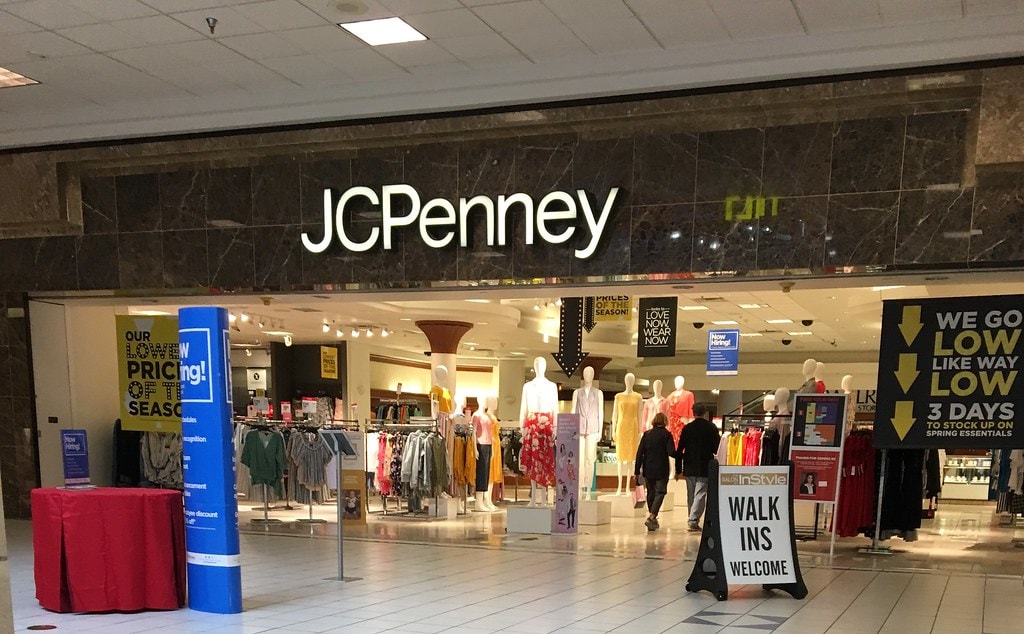 These reconstruction efforts were more than just a physical rebuild; they symbolized the mall's resilience and commitment to serving the Altoona community.
Logan Valley Mall rose despite the devastation, transforming into a modernized shopping destination. This rebuilding period was crucial in maintaining the mall's relevance and appeal in the face of adversity.
Ownership Changes and Major Developments
The turn of the 21st century marked a new era for Logan Valley Mall, with significant ownership changes and developments.
In 2003, the Pennsylvania Real Estate Investment Trust (PREIT) acquired the mall, integrating it into its portfolio as part of a merger with Crown American. This acquisition was part of a larger consolidation trend in the mall industry.
Another major change occurred in 2005 when Federated Department Stores purchased The May Department Stores Company, which owned Kaufmann's.
Subsequently, the Kaufmann's store at Logan Valley Mall was converted into a Macy's, aligning it with Federated's nationwide branding strategy. This transition reflected the evolving retail landscape and brought a fresh identity to the mall.
In 2017, the Carmike Cinema, a key entertainment anchor, was rebranded as AMC Classic following AMC's acquisition of the Carmike chain.
Additionally, 2017 witnessed another change in ownership when Mason Asset Management and Namdar Realty Group took over the mall.
These transitions were reflective of the broader shifts occurring in the retail sector. The closures of Sears in 2019 and AMC CLASSIC Logan Valley 8 in 2021, partly due to the COVID-19 pandemic, underscored the ongoing challenges faced by traditional retail spaces like Logan Valley Mall.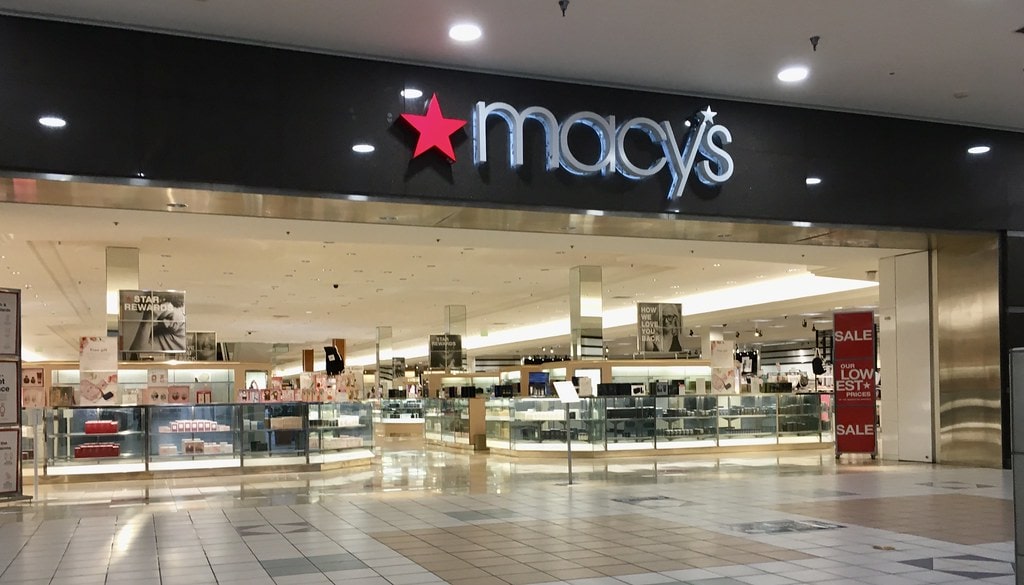 Contemporary Challenges and Adaptations
In recent years, Logan Valley Mall has faced many challenges reflective of the broader struggles within the retail industry.
The COVID-19 pandemic significantly impacted the mall, reducing foot traffic and the permanent closure of the AMC CLASSIC Logan Valley 8.
These challenges have been part of a larger trend affecting malls nationwide as consumer habits shift towards online shopping and away from traditional brick-and-mortar stores.
In 2023, the Altoona Area School Board approved a drop in the assessed value of Logan Valley Mall, which will allow the mall to reduce taxes significantly.
Logan Valley Mall Today
Today, Logan Valley Mall survives in the ever-changing retail landscape. Anchored by JCPenney and Macy's, the mall offers visitors various shopping and service options.
With about 50 stores, it caters to various consumer needs, from famous national brands to unique local businesses.
Despite its challenges, Logan Valley Mall remains a central gathering place for the Altoona community. It continues to host events and provide a space for local organizations and charities, maintaining its role as a social and commercial hub.
This enduring presence is a testament to the mall's adaptability and its special place in the hearts of Altoona residents.
In an era where many shopping centers struggle to stay relevant, Logan Valley Mall's ongoing operation reflects its historical significance and capacity to evolve.
It stands as a symbol of the community's resilience, adapting to the times while serving as a cherished destination for shopping, dining, and community engagement.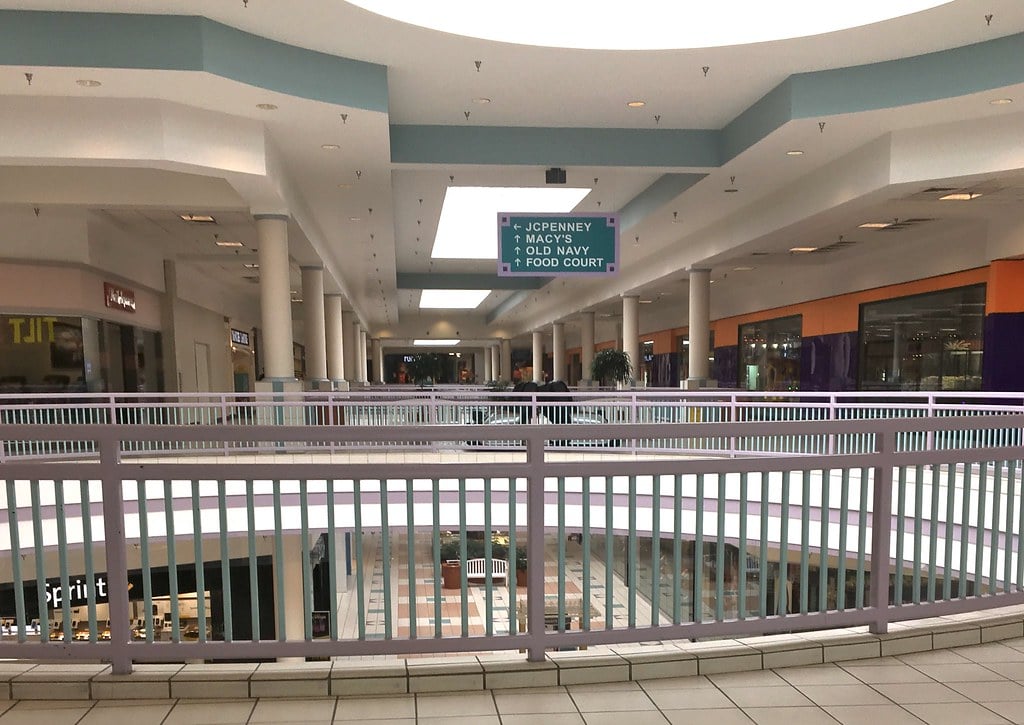 Conclusion: The Enduring Legacy of Logan Valley Mall
As we reflect on the journey of Logan Valley Mall, it's clear that this landmark has been more than just a shopping center for Altoona, Pennsylvania.
From its early days as an open-air mall to its current status as a symbol of resilience, Logan Valley Mall has navigated the ups and downs of the retail world with remarkable tenacity.
Its ability to adapt and evolve in adversity underscores its importance in the community. This mall is a testament to the endurance of traditional retail in a digital age and a reminder of such institutions' vital role in the fabric of local communities.
Logan Valley Mall's story is one of change, challenge, and perseverance—a narrative that continues to resonate with the people of Altoona.