Gateway to Adventure
Welcome to Colorado Springs, a city brimming with adventure, culture, and historical significance. It is situated at the eastern foot of the Rocky Mountains and is home to breathtaking landscapes and vibrant communities. Colorado Springs beckons with its magnificent geological features, unique flora and fauna, and rich cultural heritage.
The city offers a harmonious blend of natural beauty and urban sophistication. From towering mountains and serene forests to vibrant city life, Colorado Springs encapsulates the quintessential Colorado experience. Its location makes it a perfect gateway for those exploring the American West.
This article will guide you through the variety of activities and attractions that Colorado Springs has to offer. Read on if you're wondering what to do in this captivating city. We aim to inspire you to dive into the myriad experiences that make Colorado Springs a destination worth visiting.
Past Echoes
Unearth the city's rich past through its numerous historical attractions. The Manitou Cliff Dwellings, a group of relocated Anasazi ruins, offers a glimpse into the lives of the Indigenous Peoples of the American Southwest. Walking through these stone structures, you can imagine the intricate daily life of these ancient communities.
The next stop should be the Pioneer Museum. Housed in a beautiful building that's a piece of history, the museum offers an extensive collection reflecting the area's cultural and industrial history. From Native American artifacts to the economic boom of the Gold Rush era, every exhibit tells a fascinating story.
Not far from the city center stands the Old Colorado City historic district. Once a hotbed for gold seekers, this area now delights visitors with its well-preserved 19th-century architecture, antique shops, and local restaurants. Roaming its streets feels like stepping back in time.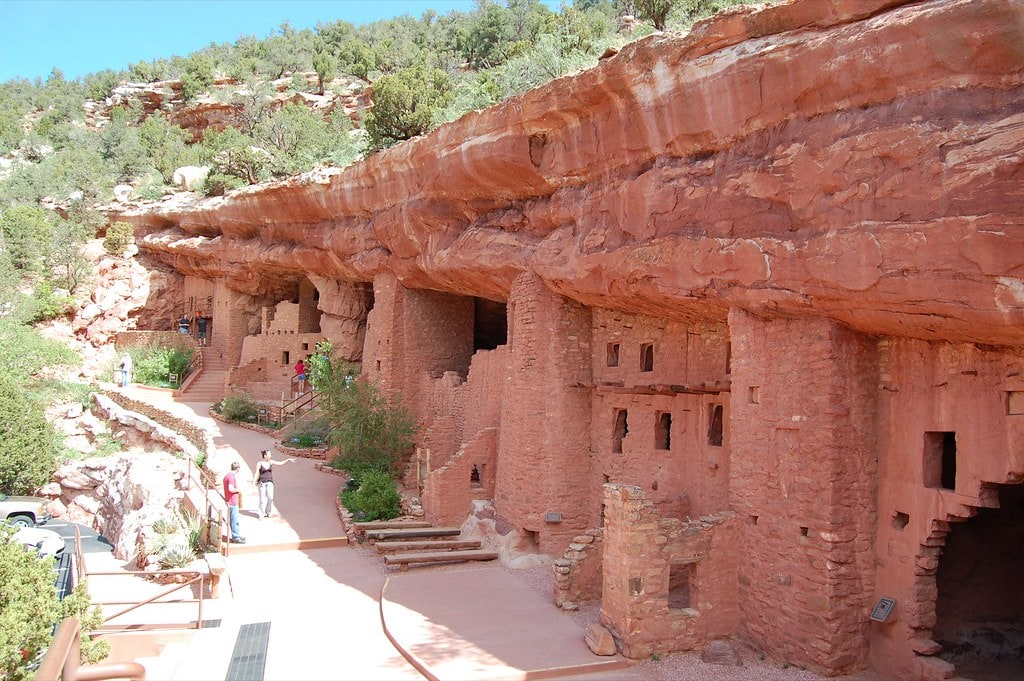 A Cultural Canvas
Culture enthusiasts will find a myriad of experiences in Colorado Springs. The Colorado Springs Fine Arts Center at Colorado College is a must-visit. This institution is an amalgamation of an art school, theater, and museum, hosting an impressive collection of American, Latin American, and Indigenous art.
The Broadmoor Seven Falls is not just a natural attraction. This series of cascading waterfalls also offers an enlightening experience about the area's indigenous culture. '1858,' the on-site restaurant, adds to the cultural charm with its delicious, historically inspired cuisine.
Don't forget the city's vibrant festival scene. From the annual Colorado Springs Labor Day Lift Off, a hot air balloon event, to the Pikes Peak Celtic Festival, there's always a cultural celebration around the corner.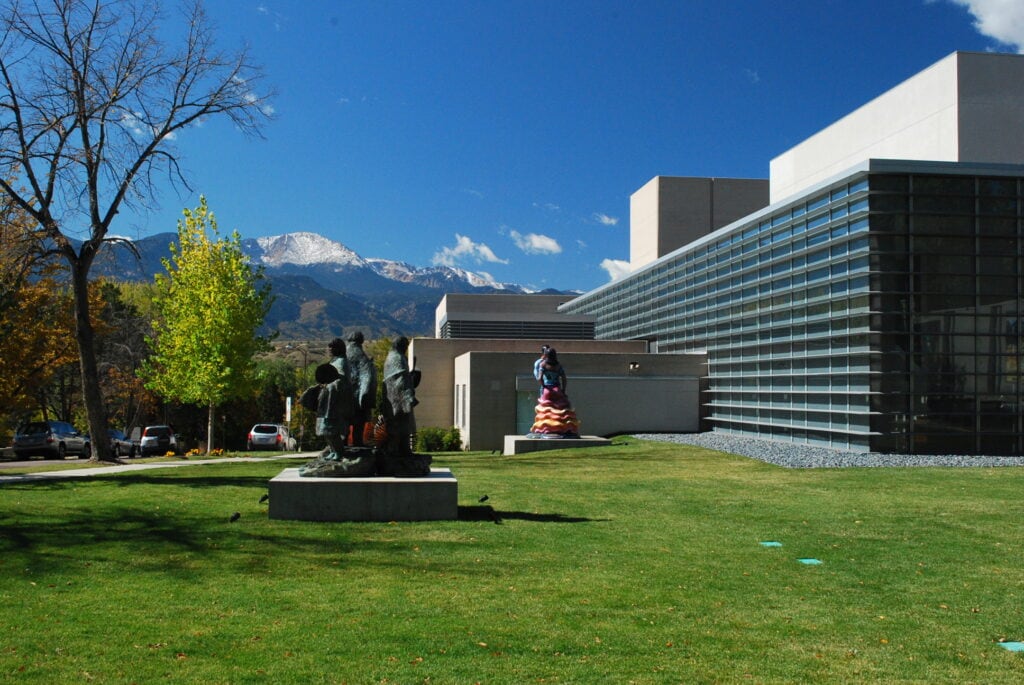 Embrace the Great Outdoors
For nature lovers and adventurers, Colorado Springs is a dream come true. Garden of the Gods, a registered National Natural Landmark, boasts awe-inspiring sandstone formations, hiking trails, and rock climbing opportunities. The park's Visitor & Nature Center offers guided tours and interactive exhibits.
Pikes Peak, one of Colorado's famous "fourteeners," challenges outdoor enthusiasts with its summit hiking trail. Alternatively, a cog railway or a scenic drive up the Pikes Peak Highway offers stunning panoramic views without the strenuous hike.
Cheyenne Mountain State Park also deserves mention. The park, nestled in the landscape that inspired the "Purple Mountain Majesties" of "America the Beautiful," provides a range of recreational activities, from hiking and biking trails to wildlife viewing.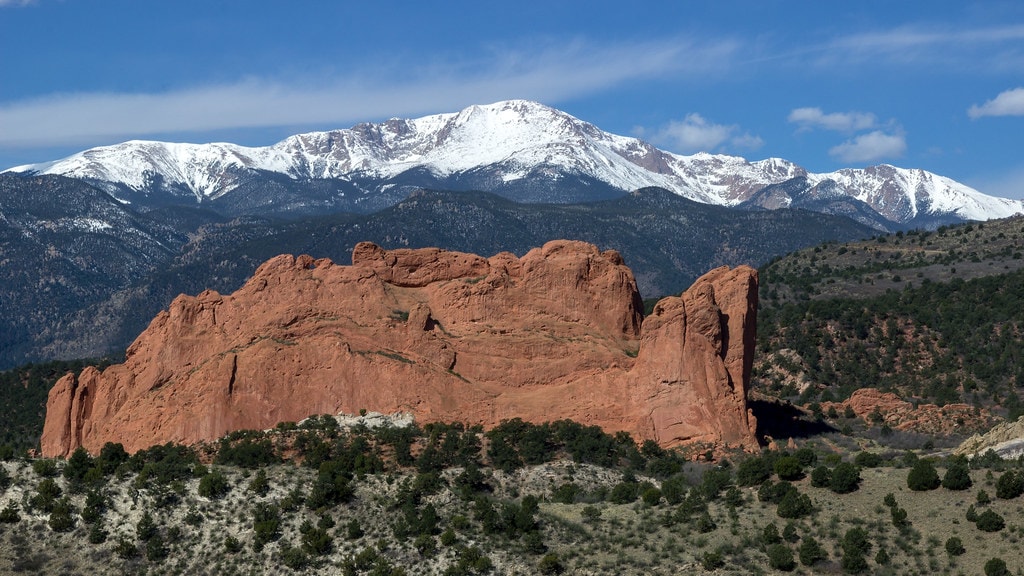 Indulge in Culinary Excursions
Colorado Springs serves up a diverse food scene. Enjoy a meal at The Famous, a classic steakhouse, or indulge in fresh, locally sourced cuisine at Ivywild School, a renovated elementary school turned food market.
Are you craving a taste of local craft beers? Bristol Brewing Company at Ivywild School offers brew tours and tastings. And for dessert lovers, don't miss out on Patsy's Original, serving their irresistible chocolate and candy creations since 1903.
Explore the city's food festivals, like the Colorado Springs Food & Wine Expo or the annual Colorado Springs Food Truck Cook-Off. Not only do these events showcase local culinary talent, but they also offer visitors a chance to indulge in various flavors in one place.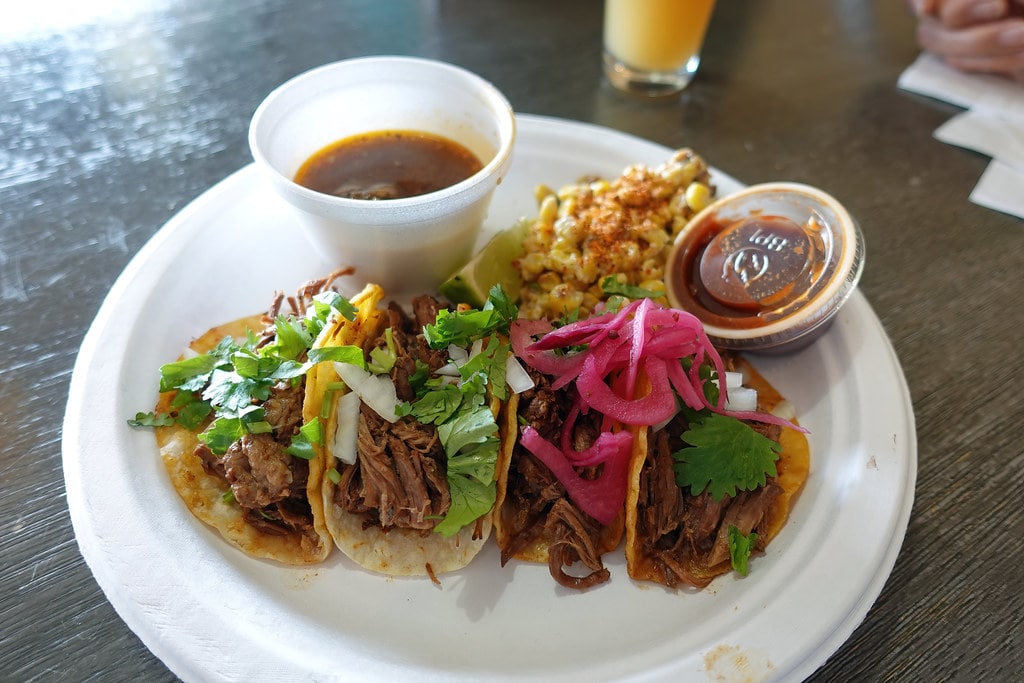 Retail Therapy and Nighttime Revelry
If you're into shopping, the city won't disappoint. The Promenade Shops at Briargate combine local boutiques and national retailers in an open-air shopping environment. Historic Downtown Colorado Springs offers a range of independent shops, galleries, and boutiques for a more local flavor.
Colorado Springs's nightlife is as vibrant as its daytime activities. The city has a burgeoning craft beer scene with numerous microbreweries and brewpubs like Phantom Canyon Brewing Company. Check out The Black Sheep for live music, known for showcasing local and touring bands.
Excursions Beyond the City
Explore beyond Colorado Springs' city limits with a variety of day trips. A short drive away is the town of Manitou Springs, famous for its mineral water springs, and the Manitou Incline, a challenging but rewarding hiking trail.
A trip to Royal Gorge Bridge & Park in Cañon City offers a breathtaking view from one of the world's highest suspension bridges. Or head to Cripple Creek for a unique blend of Wild West history, scenic beauty, and modern-day casino gaming.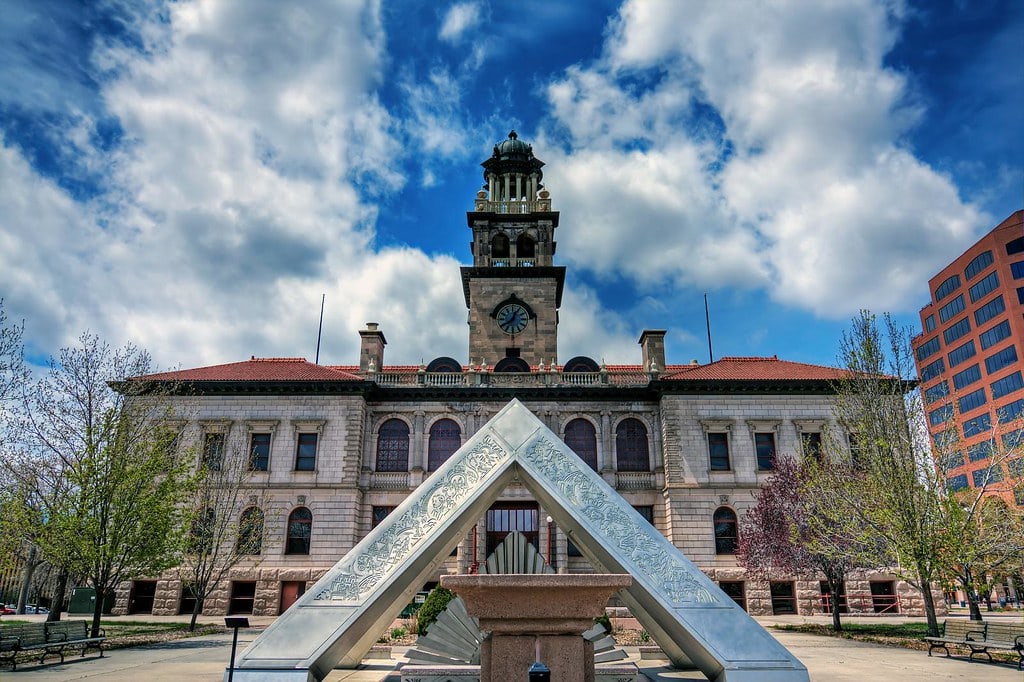 Frequently Asked Questions
What is the best time to visit Colorado Springs?
The best time to visit Colorado Springs is from late spring to early fall, when the weather is most conducive to outdoor activities.
How can I get around Colorado Springs?
The city is easily navigable by car. However, it also has a public transportation system and bike rentals are available on two wheels for those wanting to explore.
Is Colorado Springs family-friendly?
Absolutely! Colorado Springs offers numerous family-friendly activities, including the Cheyenne Mountain Zoo, North Pole Colorado Santa's Workshop, and the U.S. Air Force Academy.
Capturing Colorado Springs
Colorado Springs offers a captivating blend of history, culture, outdoor adventures, gastronomy, and retail experiences. Whether exploring ancient cliff dwellings, appreciating fine art, hiking Pikes Peak, indulging in local cuisine, shopping in downtown boutiques, or venturing out for a day trip, there's something for everyone in this vibrant city. Don't just visit Colorado Springs—experience it!
Top tourist attractions in Denver, CO. Denver, Colorado, is a vibrant city with a lot to offer visitors. The city is known for its mild climate, scenic mountain views, and fun activities. With more than 30 million people visiting the city annually, there are many things to do and see in Denver. Denver offers many…