The Genesis of Fashion Outlets of Chicago
Welcome to the Fashion Outlets of Chicago Mall, a mesmerizing shopping experience in the heart of Rosemont, Illinois.
It all started with a vision, a grand plan announced on March 4, 2009, setting the stage for a new era of retail luxury.
Imagine over 140 stores, from high-end luxury to casual wear, all under one roof. This was no ordinary outlet mall; it revolutionized shopping experiences.
"The Fashion Outlets of Chicago redefined the concept of outlet shopping."
In a deal that would reshape the retail landscape, AWE Talisman and Macerich came together, purchasing 14 acres of prime land for a cool $10.4 million.
The idea was bold – an enclosed outlet mall, a first of its kind, blending luxury with accessibility.
Construction began in November 2011, a $250 million project, leading to an anticipated opening in 2012. But this was more than a mall; it was a destination.
Opening and Early Days
August 1, 2013, marked a pivotal moment. The grand opening of the Fashion Outlets of Chicago was a spectacle, a celebration of retail and style.
It was the first fully enclosed mall in the Chicago metropolitan area in over two decades, a testament to innovation and ambition.
The mall sprawled over 530,000 square feet, with Saks Fifth Avenue Off 5th, Bloomingdale's Outlet, Forever 21, and Neiman Marcus Last Call as the anchor stores.
"Fashion Outlets of Chicago: Not just a mall, but a landmark in retail history."
Imagine the buzz and excitement as shoppers from near and far descended upon this new haven of fashion.
Macerich chairman Arthur Weiner called it "the perfect layover destination," and rightfully so. With amenities like shuttle buses from O'Hare International Airport and early check-in, it was a traveler's dream.
By 2014, the mall had already scooped the MAPIC award for "Best Outlet Centre in the World" and the ICSC U.S. Design and Development Gold award.
Design and Layout of the Fashion Outlets
As you stroll through the Fashion Outlets of Chicago, you're not just walking through a mall; you're experiencing a masterpiece of design.
The architecture is a blend of modern aesthetics and shopper-friendly layouts. Each corner and storefront is thoughtfully placed, creating an atmosphere that's both upscale and inviting.
The mall boasts anchor stores like Bloomingdale's Outlet and Saks Fifth Avenue Off 5th, creating a luxurious ambiance. But it's not just about the high-end brands; there's something for everyone.
From the latest fashion at Gucci to the everyday essentials at American Eagle Outfitters, this mall is a microcosm of the retail world.
"A place where luxury meets convenience – the Fashion Outlets of Chicago."
And let's talk about convenience for travelers. Located just a stone's throw from O'Hare International Airport, it's the perfect stop for those looking for things to do in Illinois.
Whether you're a local or just passing through, the Fashion Outlets of Chicago offers an unforgettable shopping experience.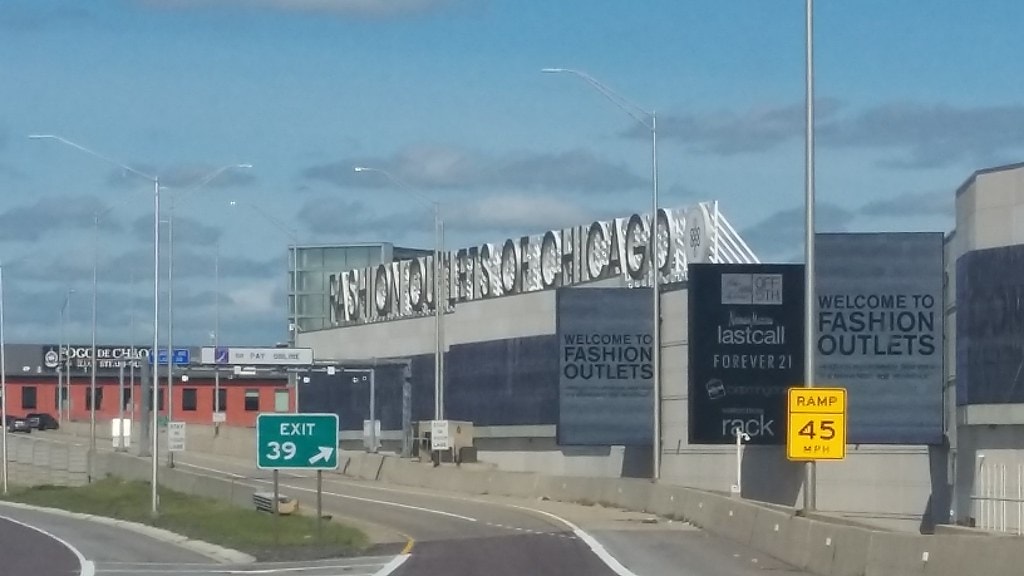 Current Anchors and Key Tenants: A Diverse Retail Haven
Fashion Outlets of Chicago in Rosemont, IL, isn't just another shopping center; it's a vibrant tapestry of retail excellence featuring a splendid mix of anchor stores and an impressive roster of tenants.
The anchors are the heartbeats of this retail paradise, providing shoppers with a diverse array of choices, from high-end luxury to affordable fashion.
Bloomingdale's Outlet offers an upscale shopping experience with various designer brands at discounted prices. It's where luxury becomes accessible, allowing you to indulge in high fashion without the steep price tags.
Saks Fifth Avenue Off 5th brings the allure of New York's fashion scene to Rosemont. This outlet is a goldmine for fashion enthusiasts, offering an extensive selection of designer apparel, accessories, and footwear at a fraction of the cost.
Forever 21 caters to the fashion-forward, offering trendy styles and the latest fast fashion. It's a haven for those who love to keep up with the ever-changing world of fashion without breaking the bank.
Nordstrom Rack is where style meets savings. This store presents a wide range of branded apparel, accessories, and shoes, catering to those who seek quality and value in their shopping experience.
The Nike Factory Store offers a dynamic shopping experience for sports enthusiasts and fashion-forward individuals.
This store is a treasure trove for fans of the iconic brand, featuring a wide range of Nike products, including athletic footwear, apparel, and accessories.
The mall also houses an impressive collection of luxury brands like Gucci, a symbol of modern luxury fashion, and Giorgio Armani, known for its elegant and sophisticated designs.
These high-end brands offer a taste of luxury, making top-tier fashion accessible to a broader audience.
American Eagle Outfitters is another key tenant, popular among the youth for its casual and trendy apparel.
This store embodies the spirit of youthful exuberance and freedom, making it a go-to destination for the latest casual fashion.
Adding to the diversity, the mall features a variety of specialty stores. Lululemon offers high-quality athletic apparel for those who value fitness and style.
The Body Shop brings a range of ethically produced beauty products, while Build-A-Bear Workshop offers children and families a unique and interactive experience.
The Fashion Outlets of Chicago is more than just a shopping destination; it's a hub of diverse retail offerings.
It provides a complete shopping experience, from high-end luxury to everyday essentials, making it a must-visit location for anyone looking for things to do in Rosemont, IL.
The variety and quality of its stores have helped solidify its status as a premier shopping destination in the state, attracting both locals and tourists alike.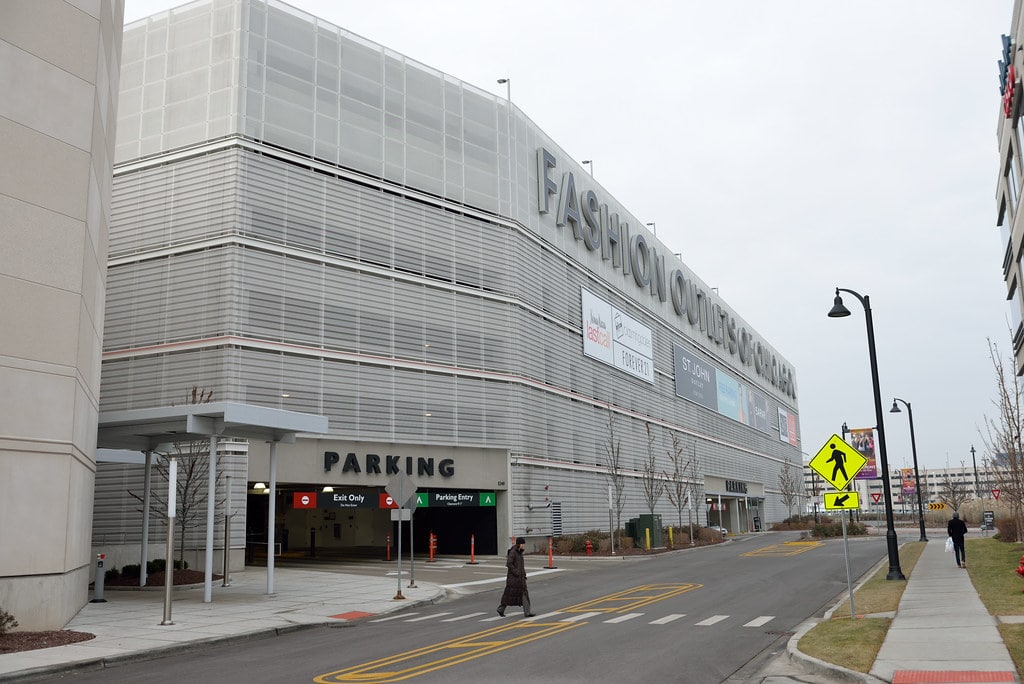 Fashion Outlets of Chicago Timeline
| Year | Event |
| --- | --- |
| 2009 | Plans for Fashion Outlets of Chicago announced |
| 2011 | Construction begins |
| 2013 | Grand opening ceremonies (August 1-4) |
| 2014 | Wins MAPIC award and ICSC U.S. Design and Development Gold award |
| 2015 | Lindt store opens |
| 2016 | Nordstrom Rack opens as an anchor store |
| 2018 | Expansion plan approved by Rosemont |
| 2020 | Neiman Marcus Last Call closure; Expansion plan called off due to COVID-19 |
| 2021 | Disney Store closure |
| 2022 | Aritzia opens first Midwest store |
Expansion Efforts and Challenges: Navigating Through Change
Moving on, the journey of the Fashion Outlets of Chicago has seen its fair share of highs and lows. In May 2015, an ambitious expansion plan was proposed.
The goal? To extend the mall's footprint, enhancing its appeal and capacity. Imagine an additional 225,000 square feet retail space, bringing even more variety and excitement.
"Change is the only constant, and the Fashion Outlets of Chicago knows it too well."
However, the winds of change brought challenges. The expansion, which once seemed a certainty, faced hurdles.
The economic consequences of the COVID-19 pandemic in 2020 were unforeseen, leading to the plan's eventual cancellation.
Yet, in these moments of adversity, the mall's resilience shone through, remaining a beacon for shoppers and tourists alike.
The Mall's Impact and Current Status: A Lasting Legacy
Additionally, the impact of the Fashion Outlets of Chicago on Rosemont and the broader Chicago area cannot be overstated.
This isn't just a shopping center; it's a landmark, a driver of tourism and economic activity. Since its inception, the mall has welcomed millions of visitors, each leaving with bags full and heart's content.
"The Fashion Outlets of Chicago: More than a mall, a cornerstone of the community."
Today, as of November 2023, the Fashion Outlets of Chicago stands proud, a testament to vision and resilience.
It remains a bustling hub of commerce and style, constantly adapting to the ever-changing retail landscape.
It's not just a place to shop; it's a destination to experience and make memories that last a lifetime.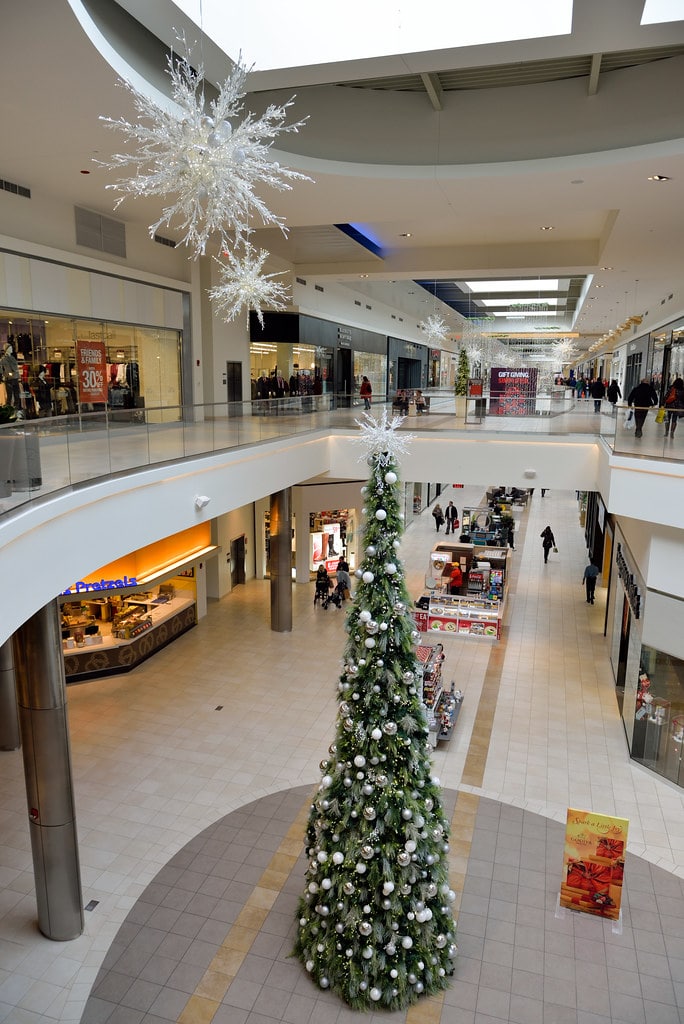 A Tragic Incident at Fashion Outlets of Chicago
On March 25, 2022, Fashion Outlets of Chicago in Rosemont, IL, was the site of a tragic and isolated shooting incident.
Around 7 pm, the tranquility of the shopping center was shattered by gunfire near the food court, plunging the mall into chaos.
The incident began as an argument between two parties involving both the shooter and the victim.
Rosemont police, firefighters, and paramedics quickly responded to reports of the shooting.
Two victims were found: a 20-year-old male and a 15-year-old female bystander. A man, unfortunately, succumbed to his injuries at Advocate Lutheran General Hospital in Park Ridge​​.
This incident at the Fashion Outlets of Chicago highlights the unpredictable nature of public spaces and the importance of swift emergency response and thorough police investigation in ensuring public safety.
Conclusion: The Ever-Evolving World of Fashion Outlets of Chicago
In conclusion, our journey through the Fashion Outlets of Chicago has been a tale of ambition, innovation, and adaptation.
From its groundbreaking opening in 2013 to its status today as a premier shopping destination, the mall has consistently pushed the boundaries of what an outlet center can be.
"Fashion Outlets of Chicago: A symbol of progress, a destination for all."
As we look to the future, the Fashion Outlets of Chicago continue to evolve, promising new experiences, styles, and adventures.
This is more than a shopping mall; it's a vibrant part of Rosemont's identity, where fashion, culture, and community unite perfectly.
And for anyone looking for things to do in Rosemont, Illinois, it remains an unmissable stop.