Luling, Louisiana, hosts the Alligator Festival every year on the last weekend of September. This festival is held at the St. Charles Parish West Bank Bridge Park under the Hale Boggs Bridge. It's just about 25 miles from downtown New Orleans.
The festival is organized by the Rotary Club of St. Charles Parish to raise funds for scholarships for students in the St. Charles Parish Public School System.
History of the Alligator Festival
The Rotary Club of St. Charles Parish was formed in 1978 to give back to the local community. In 1980, the club organized the first Alligator Festival to fund scholarships for Destrehan and Hahnville High School seniors to further their education.
The festival was held on the driving range at Willowdale Country Club, and since then, it has been held at several different locations before settling at the West Bank Bridge Park in 2000.
Festival Activities
The Alligator Festival has a variety of activities for all ages. The festival has musical acts that perform at the fair, and vendors sell food and various items such as toys, candles, clothes, and jewelry.
The food offerings include jambalaya, pasta-laya, fried and grilled alligator, funnel cakes, hamburgers, French fries, hot dogs, and other local homemade dishes. Carnival rides and games are also available for children.
Festival Sponsorship
Funding for the Alligator Festival is made possible through donations from the Rotary Club of St. Charles Parish, which serves as the festival's sponsor. In addition, the festival organizers seek sponsors each year to support the event.
Attendees can expect a family-friendly atmosphere with various craft vendors, tasty alligator dishes, thrilling carnival rides, and live music performances.
The Alligator Festival is the largest in St. Charles Parish and grows yearly.
Scholarship and Charitable Works
Since 1980, the Rotary Club of St. Charles Parish has awarded students scholarships. Archie Mollere, a member of the Rotary Club and the St. Charles Parish School Board, donated the first scholarship of $250.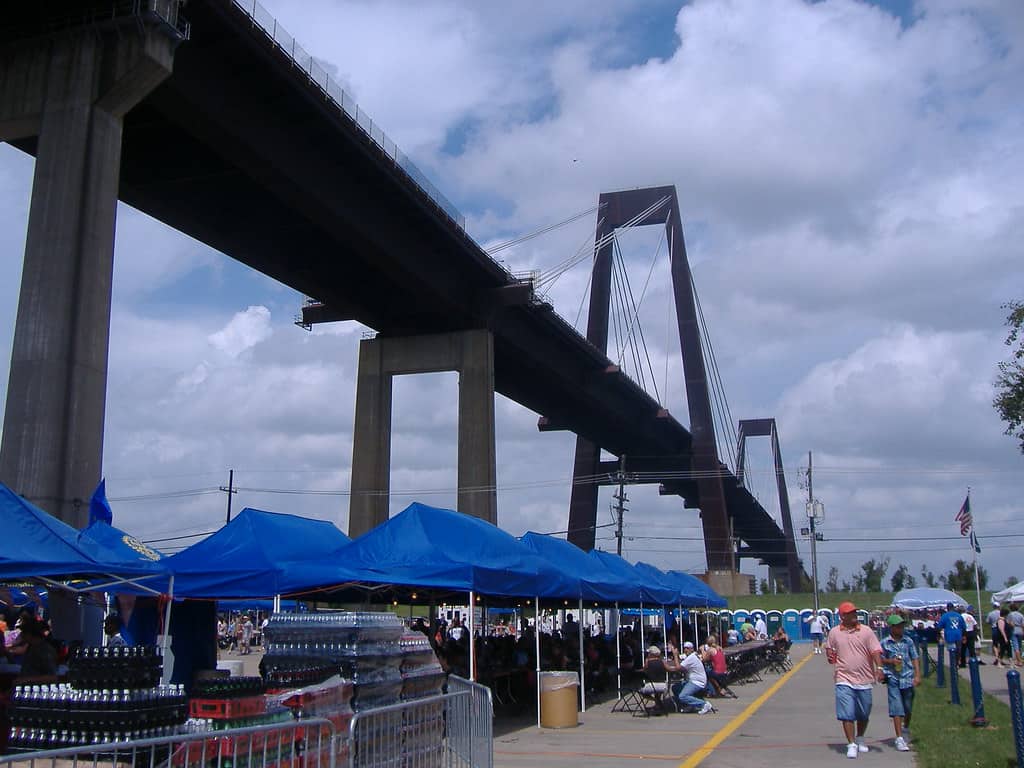 With almost $1 million in scholarships awarded to date, the Rotary Club of St. Charles Parish is the area's most significant private scholarship provider.
Festival Volunteers
The Alligator Festival is organized and run by a team of 75 dedicated volunteers who are members of the Rotary Club, along with their families and friends.
These volunteers put in countless hours of work to ensure the festival succeeds. Their dedication and hard work have helped make the Alligator Festival a famous and beloved event in St. Charles Parish.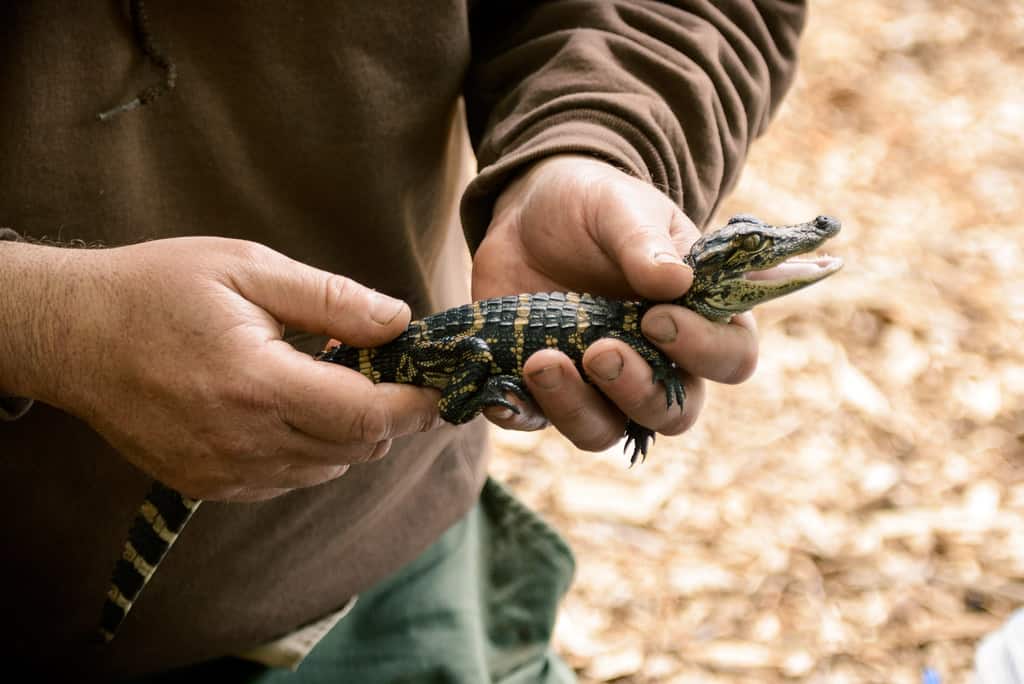 Festival Highlights
One of the festival's highlights is the chance to pet a live alligator. The Rotary Club of St. Charles Parish's president, also known as "Mr. Alligator," wears a unique hat and greets festival-goers.
The festival is an excellent opportunity for families to enjoy live music, delicious food, and fun activities while supporting a good cause.