Today, we are about to embark on a thrilling journey to unravel the charm and potential allure of Colorado Springs, located in the Centennial State of Colorado.
Sitting at the eastern foot of the Rocky Mountains, this city has been sparking curiosity among avid travelers, and we're here to discover if it indeed promises an experience worth your vacation days.
Draped in natural beauty, steeped in history, and bustling with vibrant culture, Colorado Springs seems to beckon tourists. But does it fulfill its promise of an unforgettable sojourn? That's the question we aim to answer. So sit tight and buckle up; our trip to Colorado Springs starts right now!
Geography and Climate
Colorado Springs at a Glance
Nestled in the eastern region of Colorado, Colorado Springs is more than a mile above sea level, sitting majestically beneath Pikes Peak, one of America's most famous mountains. With a stunning backdrop of the Rocky Mountains and an endless expanse of blue skies, it's got the whole nature's paradise thing going on.
A Climate That Beckons All Year Round
Think about crystal clear skies and crisp, fresh air. Colorado Springs enjoys a mild climate with more than 250 sunny days yearly. The city has four distinct seasons, with most precipitation happening during spring and summer. Winter is also a delight, transforming the city into a snowy wonderland.
Outdoor Adventures in Colorado Springs
Unparalleled Natural Landmarks
We have some impressive stops in this outdoorsy city! Check out Pikes Peak, whose summit is 14,115 feet above sea level. With its dramatic sandstone formations, Garden of the Gods is a paradise for hikers and climbers. And don't forget The Broadmoor Seven Falls, a series of cascading waterfalls that offer breathtaking views.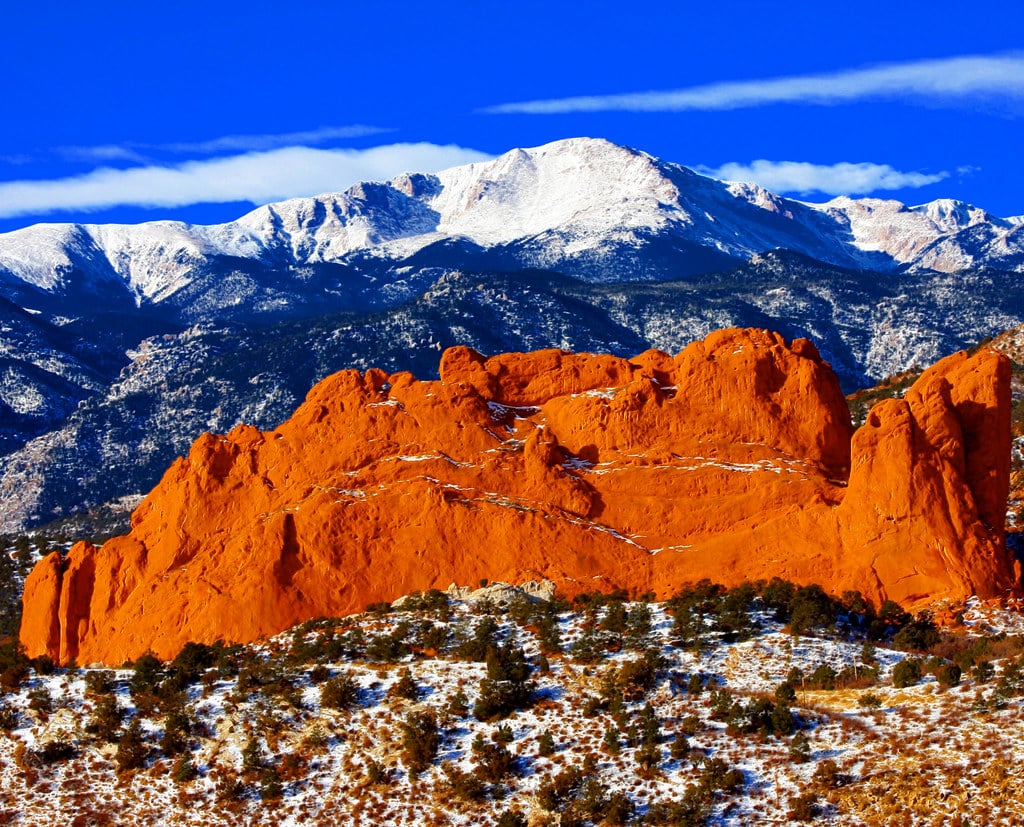 Chasing Thrills
Outdoor enthusiasts, rejoice! There's plenty for you to sink your teeth into here. From hiking to rock climbing and white water rafting, Colorado Springs offers a smorgasbord of adrenaline-fueled activities. The city's parks and trails offer endless cycling, running, and wildlife-spotting opportunities.
History and Culture
Travel Back in Time
History buffs, get ready for a treat. The Broadmoor, a historic resort, and the Colorado Springs Pioneers Museum showcasing the city's history are among the many historical sites that breathe life into the city's past.
Local Colors and Traditions
Culture is alive and kicking in Colorado Springs! The city has a rich tapestry of festivals, local cuisine, and a buzzing art scene. Think delicious farm-to-table fare, live music events, and vibrant galleries, making the city a cultural hub that's hard to resist.
Local Economy and Infrastructure
The Financial Heartbeat
Colorado Springs has a robust economy powered by the military, high-tech industry, and tourism. The city boasts a lower unemployment rate than the national average, suggesting a healthy economic climate.
Navigating the City
Public transportation in Colorado Springs is efficient and reliable. The city is well-equipped with quality infrastructure and offers a range of accommodations to fit all budgets. And despite its growing popularity as a tourist destination, Colorado Springs remains relatively affordable.
Family-Friendly Attractions
Fun for the Whole Family
Colorado Springs is a playground for kids and adults alike. Top-rated attractions include the Cheyenne Mountain Zoo and North Pole Colorado Santa's Workshop, guaranteed to put a smile on your little one's face.
Educational Opportunities
From interactive exhibits at the Space Foundation Discovery Center to the historic Manitou Cliff Dwellings, Colorado Springs offers educational experiences that are fun, engaging, and memorable.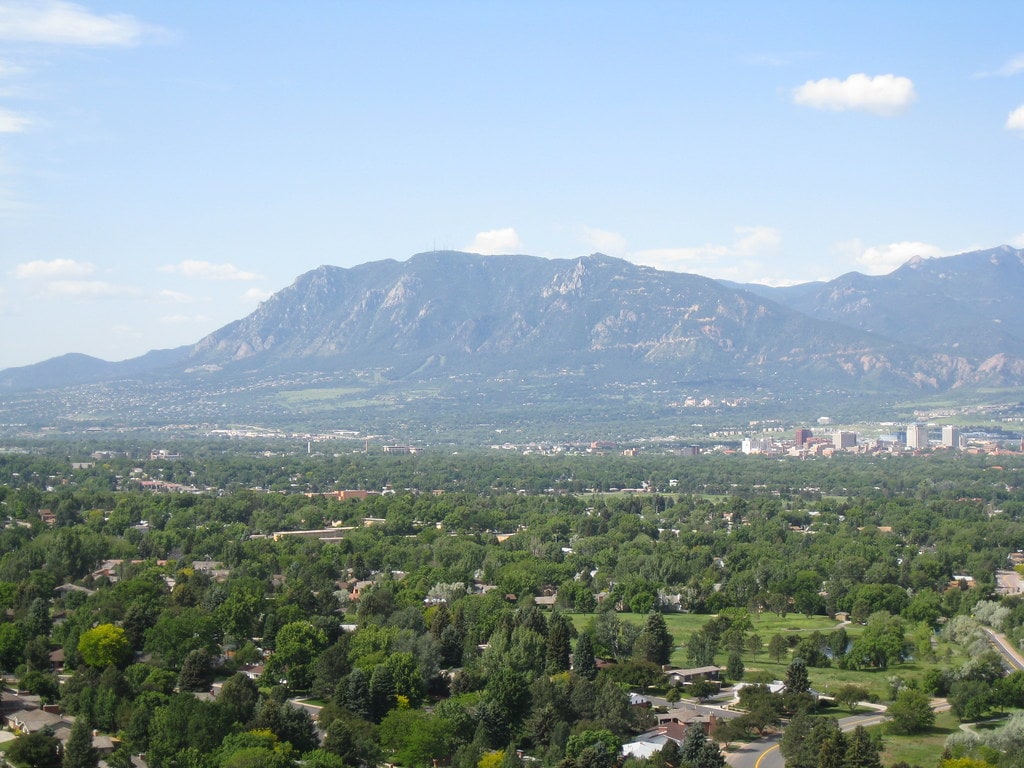 A Look at the Negatives
Potential Downsides
Every place has its drawbacks, and Colorado Springs is no exception. The city's high altitude can cause sickness in some people, and wildfires during summer can disrupt plans.
Balancing the Scales
Despite these potential issues, the charm of Colorado Springs often wins visitors over. The city and its residents are known for their warm hospitality, making any small inconveniences trivial.
FAQs
Best Time to Visit
The best time to visit Colorado Springs largely depends on your desire. If you're eager to experience pleasant weather and engage in outdoor activities, spring (April to June) and early fall (September to October) are ideal.
During these periods, the weather is mild, the city is less crowded, and the natural landscapes are in full bloom or displaying stunning fall colors.
However, winter is a favorite for snow enthusiasts, who come for activities like snowshoeing, sledding, or skiing in nearby resorts. Just remember, Colorado winters can be harsh, so pack accordingly.
How Many Days Do You Need?
The length of stay primarily depends on your preferences and the activities you're interested in. A good rule of thumb is to plan for at least 3 to 4 days. This time allows you to explore the major attractions without feeling too rushed.
Suppose you're a nature lover who enjoys spending time outdoors. In that case, you might want to stay longer to take advantage of the numerous hiking and biking trails and other recreational activities. Similarly, history buffs might want an extra day or two to explore the city's rich historical attractions and museums fully.
Is It Expensive?
The cost of a trip to Colorado Springs can vary widely depending on several factors, such as the time of year, the type of accommodation you choose, where you eat, and what activities you decide to do. However, Colorado Springs is relatively affordable compared to other tourist destinations in the United States.
Plenty of free or low-cost attractions, such as Garden of the Gods, and accommodations range from luxury resorts to budget-friendly hotels and vacation rentals. Dining options span a wide spectrum, from upscale restaurants to affordable diners and food trucks. So, regardless of your budget, you should be able to plan a trip that won't break the bank.
Conclusion
So, is Colorado Springs worth visiting? Absolutely! With its stunning landscapes, rich history, bustling culture, and family-friendly attractions, Colorado Springs offers something for everyone. Despite a few possible drawbacks, its charm and beauty outweigh any negatives. Pack your bags and start planning your visit – you won't regret it!
Top tourist attractions in Denver, CO. Denver, Colorado, is a vibrant city with a lot to offer visitors. The city is known for its mild climate, scenic mountain views, and fun activities. With more than 30 million people visiting the city annually, there are many things to do and see in Denver. Denver offers many…