Unmasking Colorado Springs
Nestled at the base of the majestic Rocky Mountains, Colorado Springs boasts a vibrant blend of captivating natural beauty, rich history, and dynamic culture. As the second most populous city in Colorado, it offers a balanced mix of urban sophistication and rustic charm, attracting visitors and residents alike with its friendly atmosphere and many attractions.
Colorado Springs, located over a mile above sea level, is known for its breathtaking vistas, crisp mountain air, and sunny climate. A city where cityscapes meet landscapes, it presents a unique contrast of soaring skyscrapers against the backdrop of rugged mountains. The city's essence is intricately woven into the fabric of the American West.
This article delves into the aspects for which Colorado Springs is most popular. We will uncover the landmarks, events, cuisine, culture, industries, and notable personalities that define this fascinating city. Let's journey to discover why Colorado Springs continues to captivate and inspire.
Iconic Impressions
Colorado Springs has many renowned landmarks, each with distinct charm and significance. One of the city's crown jewels is the Garden of the Gods, a registered National Natural Landmark. With its striking red rock formations set against a backdrop of snow-capped mountains and blue skies, it's no wonder this park is a favorite among locals and tourists alike.
Pikes Peak, also known as "America's Mountain," is another iconic landmark. As one of the most visited mountains globally, it provides stunning panoramic views that inspired Katharine Lee Bates to pen the words "America the Beautiful."
Lastly, the United States Air Force Academy is a testament to the city's military heritage. With its unique modernist architecture, the Academy's iconic Cadet Chapel is a must-see for any visitor.
Calendar Highlights
Colorado Springs is known for hosting diverse events and festivals that reflect the city's vibrant community spirit. The Colorado Balloon Classic, the state's largest air show, fills the sky with colorful hot air balloons, captivating spectators with its visual spectacle.
The Pikes Peak Ascent and Marathon is a true test of endurance and a significant event in the city. The race, which starts in Manitou Springs and finishes at the summit of Pikes Peak, is the third oldest marathon in the United States and has been a staple in the city since 1956.
The Colorado Springs Labor Day Lift-Off celebrates summer's end with a family-friendly fun weekend. This event includes hot air balloon launches, live entertainment, and many food vendors, making it an integral part of the city's identity.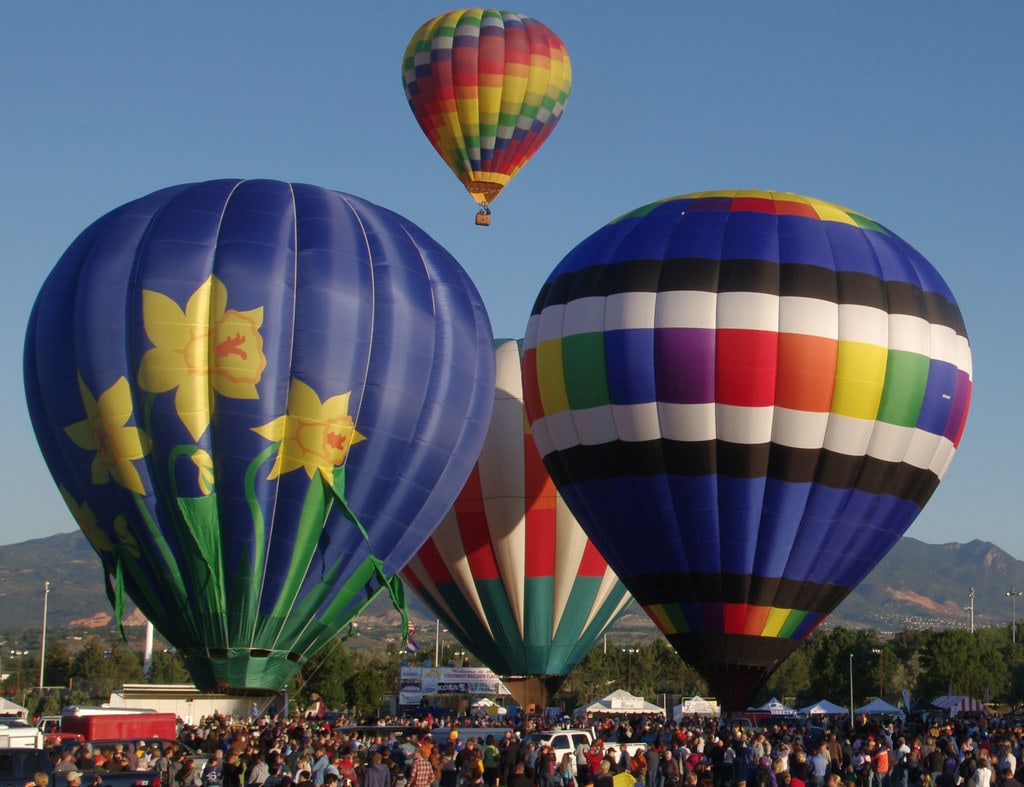 Taste of the Springs
The city's food scene is a delicious blend of traditional and innovative cuisine. Colorado Springs is known for its trout, served in various styles across the city's restaurants. The Broadmoor, a five-star resort, houses several renowned restaurants offering culinary experiences, including locally sourced trout.
Bristol Brewing Company has become an icon in the city's craft beer scene. Located in the old Ivywild School, this brewery is known for its flavorful ales and community-focused approach.
The city's culinary scene also extends to sweets, with the Rocky Mountain Chocolate Factory delighting locals and tourists with its delicious, locally made treats.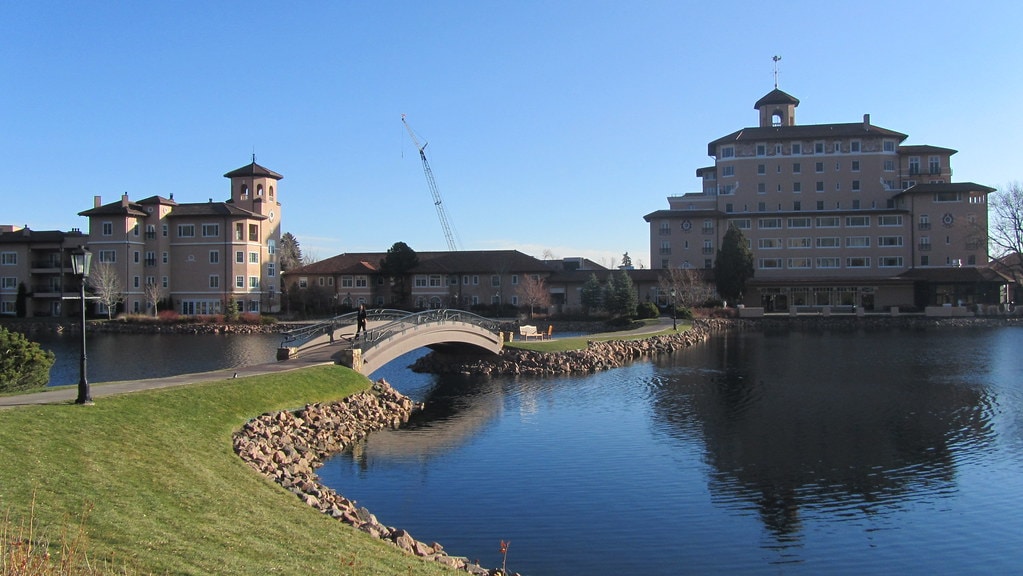 A Rich Cultural Palette
Colorado Springs is rich in cultural experiences, thanks to its numerous museums, art galleries, and theaters. The Colorado Springs Fine Arts Center at Colorado College amalgamates an art school, theater, and museum, featuring a vast collection of American, Latin American, and Indigenous art.
The Broadmoor Seven Falls is not just a natural attraction but also offers an enlightening experience with its Native American dance performances, showcasing the rich cultural heritage of the region's original inhabitants.
Moreover, the city's theater scene is vibrant and diverse, with venues like the Millibo Art Theatre and the Pikes Peak Center hosting various performances, from intimate local productions to touring Broadway shows.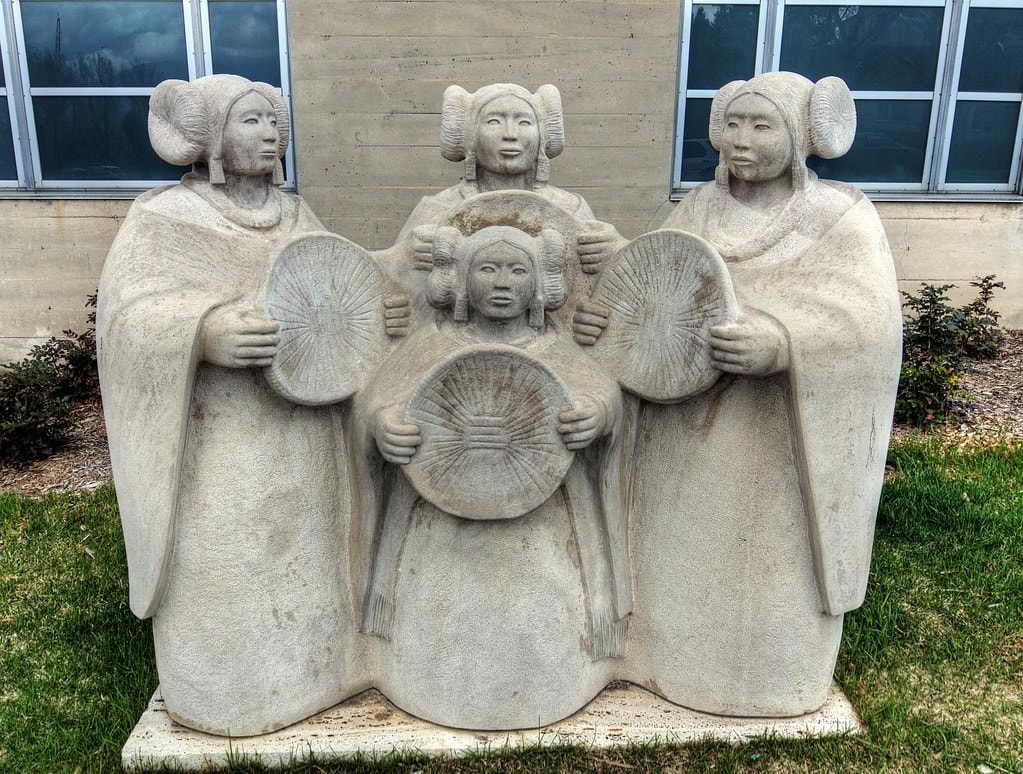 Industry Impact
Colorado Springs has a diverse economic landscape with several influential industries. The defense and aerospace sector plays a significant role, housing major installations like Peterson Air Force Base and Schriever Air Force Base and corporations such as Lockheed Martin and Northrop Grumman.
The tourism industry is another significant contributor, thanks to the city's numerous attractions and natural beauty. Colorado Springs's status as a desirable destination generates substantial revenue and supports countless local businesses.
Healthcare is also a critical industry in Colorado Springs. With premier hospitals like UCHealth Memorial Hospital and Penrose Hospital, the city has become a region's healthcare hub.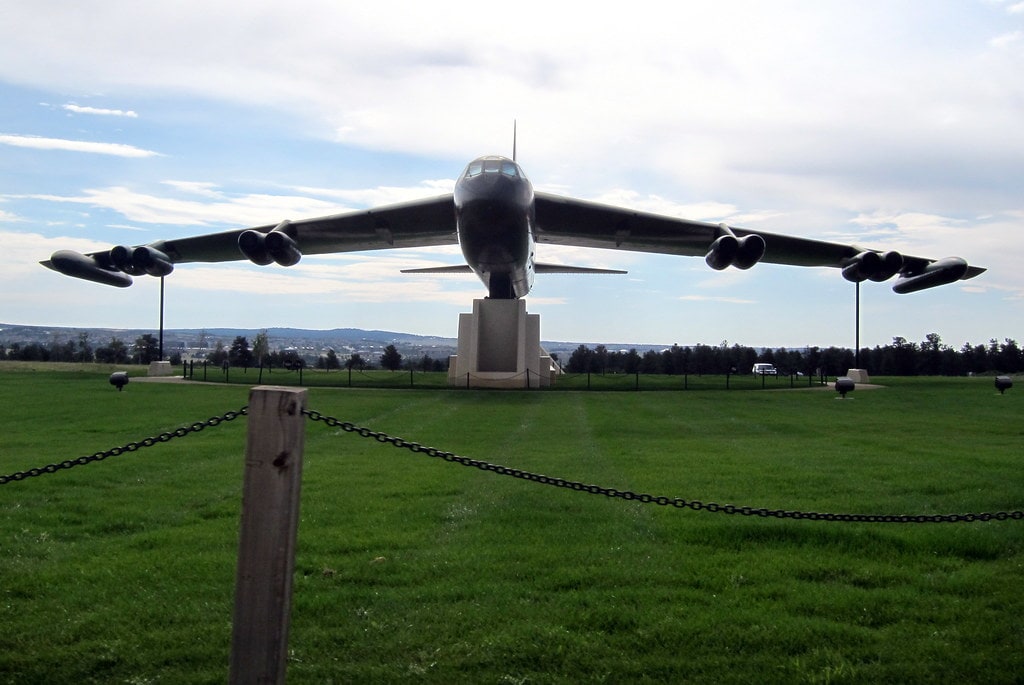 Springs' Stars
Colorado Springs has been the birthplace and home to several notable personalities who have left their mark in various fields. In sports, boxing legend 'Smokin' Joe Frazier and figure skater Mirai Nagasu were born here, achieving significant accomplishments in their respective sports.
In literature, author Helen Hunt Jackson penned her influential novel "Ramona" while residing in Colorado Springs, highlighting the mistreatment of Native Americans in the 19th century.
Not to forget, Nikola Tesla, the pioneering inventor and electrical engineer, conducted groundbreaking experiments on electrical power transmission in his Colorado Springs laboratory.
Frequently Asked Questions
What is the weather like in Colorado Springs?
Colorado Springs has a semi-arid climate with four distinct seasons. Summers are warm with cool evenings, while winters can be cold with moderate snowfall.
What outdoor activities are available in Colorado Springs?
The city offers a range of outdoor activities, including hiking, biking, rock climbing, fishing, and golf. Pikes Peak and the Garden of the Gods are popular spots for these activities.
Is Colorado Springs a good place to live?
Colorado Springs is often ranked as one of the best places to live in the U.S., thanks to its stunning natural beauty, low cost of living, and high quality of life.
Colorado Springs Spotlight
Colorado Springs is renowned for its iconic landmarks, engaging events, delightful culinary offerings, rich cultural experiences, influential industries, and notable personalities.
The city's unique blend of natural beauty and cultural richness, thriving industries, and inspiring residents make it a popular destination to visit and a wonderful place to live.
Whether it's the towering peaks, the engaging community events, the tasty cuisine, the vibrant arts scene, or the influential industries and personalities, there's always something to appreciate in Colorado Springs!
Top tourist attractions in Denver, CO. Denver, Colorado, is a vibrant city with a lot to offer visitors. The city is known for its mild climate, scenic mountain views, and fun activities. With more than 30 million people visiting the city annually, there are many things to do and see in Denver. Denver offers many…