Miami is known for its hot weather and beautiful beaches, but it's also home to fun things to do for couples. Whether you want to go paddleboarding in Biscayne Bay or bike riding along Lincoln Road, plenty of activities will keep you both entertained. You might even want to try out Miami Thriller's adventure tours with your partner!
Hit the beach
Miami Beach is one of the most popular tourist destinations, so it's no surprise that there are plenty of things to do on Miami Beach for couples. The city's beaches are beautiful and great for relaxing, swimming, sunbathing, walking, and watching the sunset.
If you want to stay close to your hotel during your trip, head to Ocean Drive, where you can visit some shops or grab a bite at an outdoor cafe while listening to live music playing in the background. Or, if sunsets are more your thing, head down to South Pointe Park, which has several restaurants with outdoor seating areas offering views of Biscayne Bay and Key Biscayne (a small island just off the southern tip).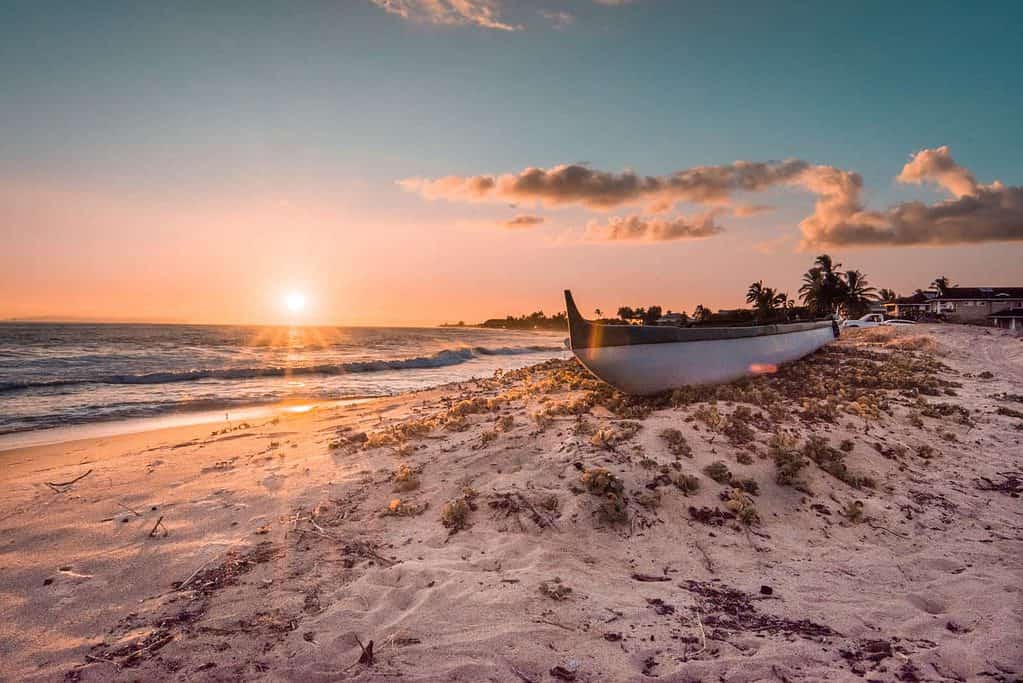 Go for a bike ride
Bike trails: Miami has over 300 miles of bike trails. There are also plenty of beachside paths for a scenic ride.
Bike rentals: If you're not up for biking on the roads, go for a cruise along the waterways. The Miami River is famous for its beauty and easy-going traffic. Rentals are available at several locations in South Beach, including Bayside Marketplace, Sunset Harbour, and Riverwalk Place (near the American Airlines Arena).
Bike sharing: Want to try something different? Consider using one of several bike share programs around town. Bike Miami runs through Wynwood; CycleHop operates all over town; CitiBike offers dockless bikes in designated areas; DecoBike features electric-assist cycles that can be rented by the hour or a day at stations across Miami Beach.
Book an adventure with Miami Thriller
With a name like Miami Thriller, you know they'll offer some exciting excursions. They provide activities that range from extreme sports like kayaking, zip-lining, and rock climbing to more laidback options like biking and swimming. You can even book them for things like snorkeling or paddleboarding if you'd prefer something less intense.
Depending on your choice, prices vary anywhere from $75 – $500 per person, depending on the length of your activity and the number of people joining in. For example, Rock climbing is $250 for 2 hours; snorkeling costs $70 per hour for up to 6 people (not including gear); kayaking ranges from $50-$200 depending on how long you go and whether or not it includes food or drinks (it does).
Upon arrival at your location, you'll be greeted by an expert guide who will provide instruction before taking off into the wild blue yonder! Alongside other thrill-seekers looking to get their hearts pumping while exploring nature's beauty—this makes for an exciting experience that'll make any couple fall in love again!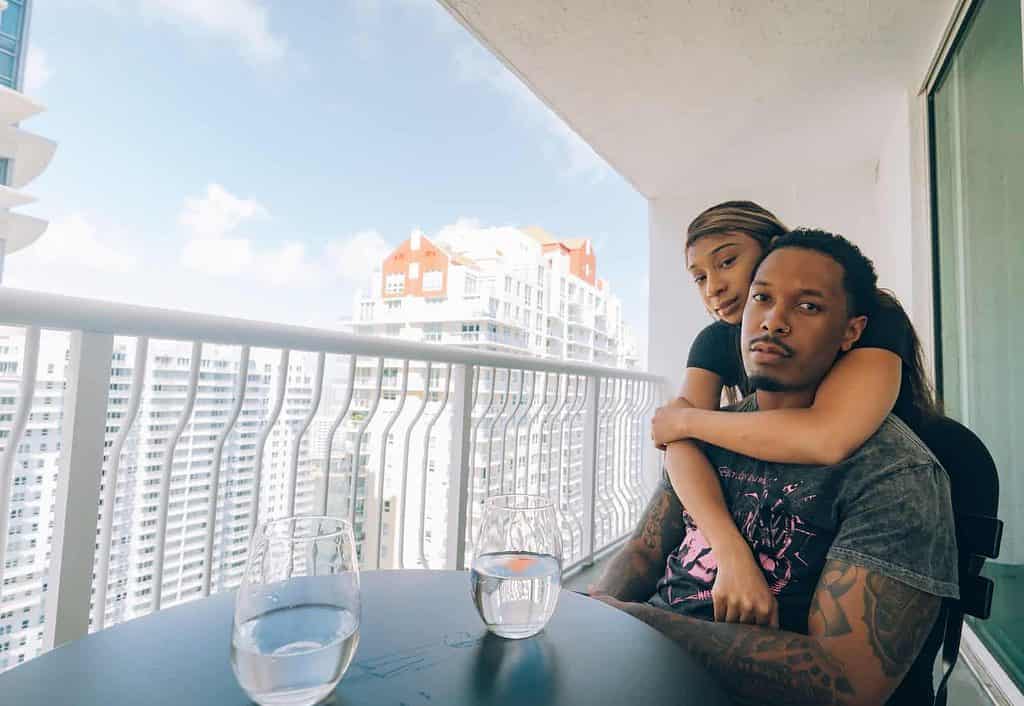 Take a walk down Lincoln Road
Lincoln Road is a pedestrian street in Miami Beach. It's a shopping street, restaurant street, and nightlife destination. There are even some family-friendly events here on Lincoln Road. It's also the most popular place to visit in Miami Beach because it has everything that makes up the beach community: restaurants and bars (but not too many), shops (but not too many), art galleries, outdoor activities, and more!
During your stroll down Lincoln Road, you can check out any number of great spots on this walkable stretch of road, including Yardbird Southern Table & Bar for brunch or dinner; The Broken Shaker for craft cocktails; Lido Beach Resort for a swim in their pool or lounge with your significant other in one of their cabanas by the beach before heading off to one of their restaurants for dinners like Blue Collar or Prime Steakhouse where they have a fantastic selection of steaks cooked just how you like them!
Go paddle boarding in Biscayne Bay
Bring water. You'll be outside, so it's essential to stay hydrated.
Bring sunscreen. It's Florida, so you know what that means: you're going to get burnt. To avoid painful sunburn later in the day, use sunscreen before heading out.
Bring a waterproof container or bag for your valuables (cell phones, wallets, etc.). You don't want to ruin any of these items by leaving them out in the sun all day long and then forgetting about them when getting back into your car at the end of the trip! If there are no lockers available where you're renting equipment from or if those lockers are complete when it comes time for renters' return time (which can happen quickly), at least bring some sort of waterproof container with which to store everything while on land—this way nothing gets ruined!
Bring a waterproof camera/watch/etc., just in case! Most people who rent equipment will have some sort of waterproof bag available at check-in time. However, this may not always be true, depending upon what kind of place they're renting from (e.g. if someone else had rented an inflatable kayak before us). So just make sure there is some sort of bag provided before leaving anything valuable behind without taking precautions first-especially since most people tend not only to forget about these details but also don't realize how much more difficult life would become without access until after having already lost everything due entirely too late awareness levels relative how necessary precautions should've been taken beforehand.
Taste the world on Española Way
Española Way is located in Little Havana, and it's the perfect place to stop for a meal while exploring this neighborhood. This pedestrian-friendly street has plenty of restaurants and shops that will appeal to locals and tourists alike. The activity bustle along Española Way will surely get your heart thumping with excitement!
Española Way is also known as Calle Ocho (or Eight Street), and it's home to many Cuban businesses such as La Tropicana Café, which serves excellent lunch specials; El Palacio de Los Jugos, where you can enjoy fresh fruit juices made with guava nectar; or Tienda Cuba Criolla, which sells various souvenirs from Cuba.
Take in the views at Vizcaya Museum and Gardens
Vizcaya is a historic house museum, gardens, and estate built by James Deering, an English-born industrialist who made his fortune in the sugar industry. Located in Coconut Grove, it's an impressive example of a Mediterranean Revival structure with influences from Spain, Italy, Portugal, and France. It's one of the oldest houses museums in the country and has been operated by Miami-Dade County since 1958. Vizcaya is rich with art and history—it's well worth taking your time here to explore its beauty inside and out!
Catch a show at the Adrienne Arsht Center for the Performing Arts of Miami-Dade County
If you want to get out of the house and enjoy something cultural, consider catching a show at the Adrienne Arsht Center for the Performing Arts of Miami-Dade County. The center has a large theater with excellent acoustics and sight lines that accommodate up to 2,000 attendees per show. There are many shows in various genres each year, so finding one that fits your mood should be easy. If you're traveling with kids or friends who aren't interested in going to an adult-oriented production, don't worry—the center also hosts family-friendly events like concerts by local children's bands or performances featuring puppets from Sesame Street Elmo's World.
There are lots of fun things to do together in Miami!
There are plenty of things to do in Miami, and it's a great place to visit.
Miami is one of the most famous cities in the United States, with plenty of things to see and do. The city has fantastic weather all year round, making it an excellent choice for winter and summer vacations. In addition to being beautiful, Miami has lots of culture and history as well as some great beaches for sunbathing or swimming.
We hope you've found this helpful article and will be able to make the most of your trip to Miami! As always, with anything travel related, it's best to plan before heading out on your next adventure.