The Early Years: A Shopping Mecca
Southlake Mall, nestled in Morrow, Georgia, has been a hub for shoppers since its opening in 1976. Developed by The Rouse Company, the mall was built to cater to the ever-growing southside of Atlanta.
At the time, Southlake Mall boasted four anchor tenants – Rich's, Davison's, Sears, and JCPenney – making it a one-stop-shop for everything from clothes to electronics.
During its heyday, the mall was a bustling activity center, with Rich's opening a two-story, 230,000-square-foot store with a restaurant and snack bar. But change was on the horizon.
From Davison's to Macy's
In 1986, the first significant change at Southlake Mall occurred when Davison's rebranded itself as Macy's. However, the standalone Macy's location closed in January 2003, and the Rich's-Macy's store eventually became a standalone Macy's in 2005.
Renovations and Changes
Southlake Mall underwent its only major renovation in 1999, which saw the relocation of the food court to the lower level, the addition of a carousel, and the rearrangement of the escalators. The mall's fountain was removed to make way for one of the new escalators.
Unfortunately, the new millennium also brought about the beginning of Southlake Mall's decline. JCPenney announced in January 2011 that it would close its store in June of that year, leaving the mall with only three anchor tenants.
Foreclosure and Ownership Changes
By February 2013, the mall had fallen into foreclosure, with anchor spaces excluded. General Growth Properties, the mall's owner, then released its interests in Southlake Mall, citing a desire to focus on stronger-performing properties.
C-III Asset Management briefly supervised the mall's mortgage before being sold to B Properties, a subsidiary of Bayer Properties specializing in rehabilitating struggling malls.
As if Southlake Mall's fortunes couldn't get any worse, Sears announced in May 2018 that it would be closing its location as part of a nationwide plan to shutter 72 stores. This left Macy's as the sole remaining anchor tenant.
In January 2019, a joint venture involving two New York-based real estate firms, CityView Commercial LLC and Jacobs Real Estate Advisors, acquired Southlake Mall. The transaction involved the sale of the property by the Vintage Capital Group, a Los Angeles-based company.
A New Beginning: Spring 2023
Despite Southlake Mall's challenges, a new chapter may begin in 2023. Three new stores – Rainbow Shops, Laced Midwest, and Cycle Gear – have recently opened at the mall.
| Store | Location | Offerings |
| --- | --- | --- |
| Rainbow Shops | Lower level by Macy's | Clothing, shoes, and accessories for women and children |
| Laced Midwest | Upper level by Kay Jewelry | Sneakers and streetwear |
| Cycle Gear | Outlot by Red Robin and Buffalo Wild Wings | Helmets, jackets, motorcycle accessories |
While the mall's journey has been a rollercoaster of ups and downs, Southlake Mall continues reinventing itself, striving to remain a shopping destination for residents.
A Culinary Adventure: Dining Options at Southlake Mall's Food Court
While shopping at Southlake Mall, one cannot help but be drawn to the enticing aromas wafting from the food court. With a diverse selection of dining options, there's something to satisfy every palate. So whether you're craving a quick snack or a hearty meal, the food court offers an array of choices for shoppers to refuel and unwind.
404 Sports Bar & Grill
If you're a sports fan looking for a place to catch the latest game while enjoying a tasty meal, look no further than 404 Sports Bar & Grill. This lively establishment offers a wide selection of appetizers, burgers, sandwiches, and drinks, and this vibrant establishment is the perfect spot to cheer on your favorite team with fellow fans.
DQ Grill & Chill
DQ Grill & Chill is a must-visit for those with a sweet tooth. Serving their iconic soft-serve ice cream and Blizzard treats, DQ also offers a range of savory options, such as burgers, chicken strips, and fries. It's the perfect place to indulge in both sweet and savory cravings.
Great Wraps Grill
For a healthier and lighter option, Great Wraps Grill has you covered. Offering a variety of customizable wraps, salads, and bowls, this food court staple allows shoppers to enjoy a fresh and satisfying meal. With options for vegetarians and meat lovers alike, Great Wraps Grill is a crowd-pleaser.
J&J Wok & Grill
Are you craving Asian cuisine? J&J Wok & Grill serves up a delicious array of Chinese dishes and stir-fries, made fresh to order. This eatery will transport your taste buds to the East with generous portions and a range of options, including classics like General Tso's chicken, beef and broccoli, and lo mein.
PEI WEI
PEI WEI is the place to be for a taste of Pan-Asian flavors. This fast-casual restaurant offers dishes from China, Japan, Korea, and Thailand. From sushi and ramen to teriyaki bowls and pad thai, PEI WEI provides a diverse and exciting culinary experience.
Sbarro
Pizza lovers, rejoice! Sbarro serves up classic New York-style pizza by the slice and pasta dishes, strombolis, and salads. So whether you're craving a classic cheese slice or a hearty meat lover's pie, Sbarro's got you covered.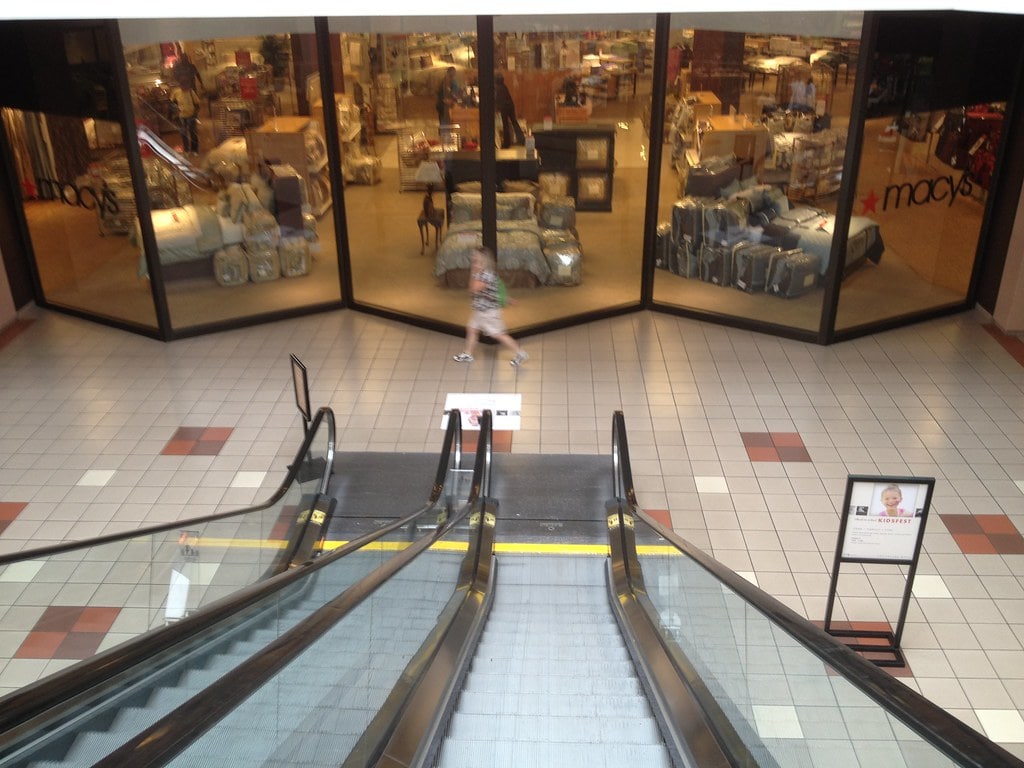 In conclusion, Southlake Mall's food court offers a diverse selection of dining options for shoppers to enjoy. From quick bites to full meals, there's something to satisfy every craving and keep you fueled for a day of shopping.
Future of Southlake Mall
While the road ahead may be uncertain, the recent addition of new stores suggests a promising future for Southlake Mall. By continuing to attract a diverse mix of retail and dining options, the mall can remain a vibrant destination for residents and visitors alike.
As a testament to the spirit of the community, Southlake Mall's story is a reminder that change is inevitable. Still, with perseverance and adaptation, even the most challenging situations can lead to new opportunities and growth.