The Dawn of Summit Place Mall: Michigan's Retail Revolution Begins
The Birth of a Retail Landmark
In the early 1960s, a new era in shopping dawned in Waterford Township, Michigan, with the birth of Summit Place Mall.
Known initially as Pontiac Mall, it marked a significant milestone in 1962, being the first enclosed mall in Michigan. It sprawled across a 74-acre site, promising a unique shopping experience.
The idea of an enclosed mall was revolutionary, offering a weather-proof, convenient, and modern shopping environment.
This innovation not only changed the shopping habits of locals but also set a precedent for future retail developments in the state.
Early Tenants and Opening Day Excitement
The mall's opening was a much-anticipated event. Two key tenants set the stage ahead of the grand opening: a Kroger supermarket began operations in 1961, followed by a Montgomery Ward department store in February 1962.
Various businesses, including a Cunningham Drug pharmacy and a Kresge dime store, soon joined these early birds. On May 10, 1962, the mall officially opened its doors, featuring 42 inline tenants on day one.
This diversity of stores made Summit Place Mall a one-stop destination for various shopping needs, drawing crowds from Waterford Township and beyond.
A Hub of Retail Innovation and Community Engagement
Summit Place Mall wasn't just a shopping center but a community hub where families and friends gathered.
The mall's innovative design included over 120 sculptures, adding an artistic touch to the shopping experience.
In 1972, an unexpected guest, Little Jenny, an elephant from the movie "Elephant Walk," was even buried on the mall site, adding a quirky chapter to its history.
These unique aspects made Summit Place Mall more than a retail space; it was a place of discovery and delight.
With its pioneering status and eclectic mix of tenants, the mall was a shopping destination and a landmark in Michigan's retail landscape.
Anchor Stores
| Store | Opening | Closing |
| --- | --- | --- |
| Hudson's (later Marshall Field's, then Macy's) | 1962 | 2010 |
| Sears | 1962 | 2014 |
| JCPenney | 1988 | 2010 |
| Montgomery Ward | 1962 | 2001 |
| Service Merchandise | 1987 | 1999 |
| Kohl's | 1988 | 2009 |
Expansion and Prosperity: Summit Place Mall's Golden Years
Scaling New Heights in Retail
As Summit Place Mall moved into the late 1980s and early 1990s, it embarked on a journey of significant expansion.
The mall underwent major expansions in 1987 and 1993, eventually boasting over 1.4 million square feet of retail space. This expansion wasn't just about size; it reflected the mall's growing influence in Michigan's retail scene.
With each new store and added square footage, the mall reinforced its status as a premier shopping destination, offering a wide range of products and services under one roof.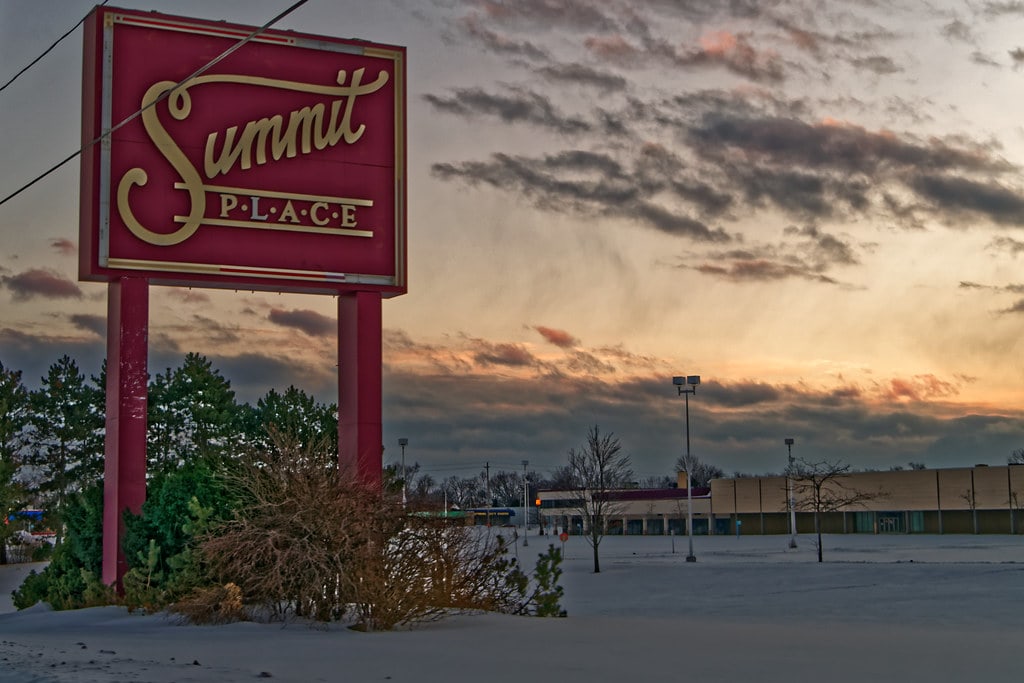 A Bustling Hub of Commerce and Fashion
At its zenith, Summit Place Mall was a bustling hub of commerce and fashion. Approximately 200 inline tenants and six major anchor stores – Sears, Hudson's, J.C. Penney, Service Merchandise, Montgomery Ward, and Kohl's – made the mall a magnet for shoppers.
Each store brought a unique flavor to the mall, from the latest fashion trends at Hudson's to the practical household goods at Sears.
The variety and quality of these stores meant that whether one was looking for high-end fashion or everyday essentials, Summit Place Mall had it all.
More Than Just Shopping: A Community Gathering Place
Beyond its retail offerings, Summit Place Mall was a community gathering place. It was where memories were made, from casual meet-ups in the food court to festive shopping sprees during the holiday season.
The mall's ability to attract many visitors, from families to young adults, made it a center of Waterford Township's diverse community.
Its role went beyond retail; it became a social and cultural landmark where people connected, celebrated, and experienced the joys of community life.
Facing New Challenges: The Decline of Summit Place Mall
The Advent of Competition
The late 1990s brought new challenges to Summit Place Mall, significantly impacting its dominance in Michigan's retail landscape.
The opening of Great Lakes Crossing Outlets in nearby Auburn Hills in 1998 marked the beginning of a competitive era.
With its modern facilities and array of stores, this new mall lured away many of Summit Place's tenants and customers. This shift was a sign of changing consumer preferences and the evolving retail market.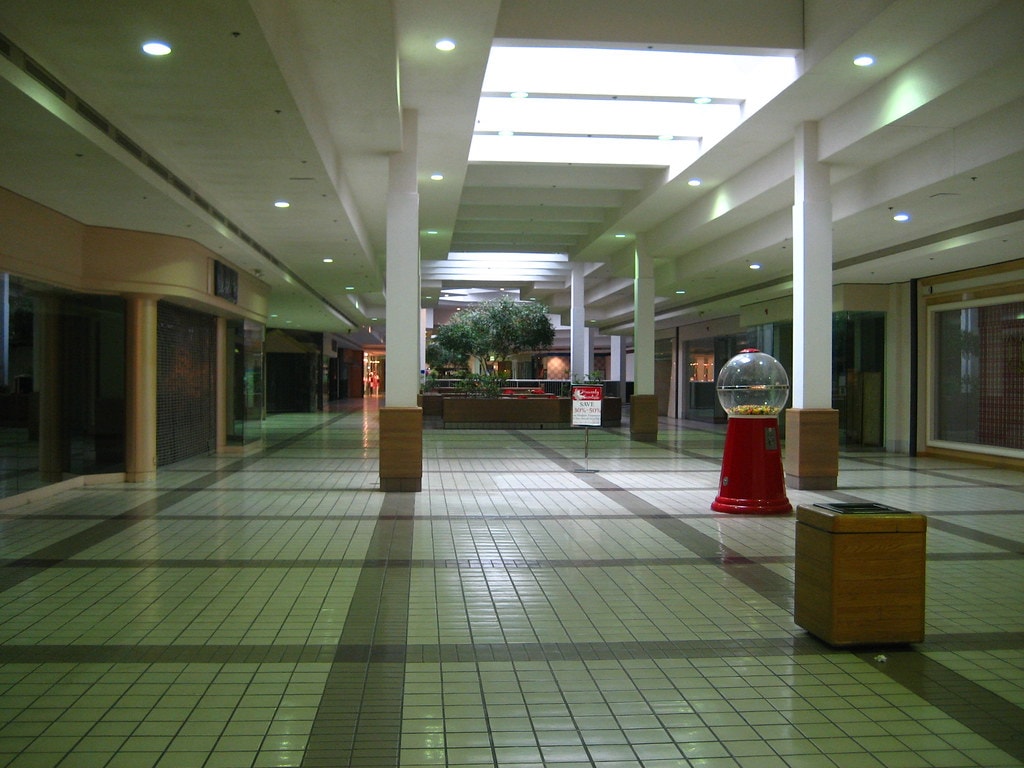 Bankruptcies and Store Closures
Compounding the mall's challenges were the bankruptcies of key tenants. Service Merchandise closed its doors in 1999, followed by Montgomery Ward in 2001.
These closures were not just a loss of stores but a symbolic end of an era. The departure of these anchor tenants created a ripple effect, leading to a gradual exodus of inline tenants.
The once-thriving mall began to show signs of distress, with empty storefronts and declining foot traffic.
Transitioning into a 'Dead Mall'
By the 2000s, Summit Place Mall had transitioned into what is often termed a "dead mall." The departure of Kohl's in March 2009 was a significant blow, marking the beginning of the end for the mall.
The concourses were closed in September 2009, signaling the mall's inevitable decline. The remaining anchors – J.C. Penney and Macy's – lingered until early 2010, with Sears closing in 2014.
This period marked a sad transition from a bustling center of commerce to a largely vacant structure, a shadow of its former glory.
Revival Attempts: Summit Place Mall's Struggle to Adapt
Efforts to Modernize in the 1980s
In 1983, amidst a rapidly changing retail landscape, Summit Place Mall embarked on a significant renovation.
Recognizing the need to stay relevant and attractive to shoppers, the mall invested $1 million in updates. This included fresh store facades, updated flooring, and modernized ceilings.
Key stores like Hudson's and Montgomery Ward underwent renovations to align with contemporary shopping expectations.
The mall also welcomed new tenants, such as Musicland and The Limited, reflecting an effort to diversify its retail offerings and draw in new customers.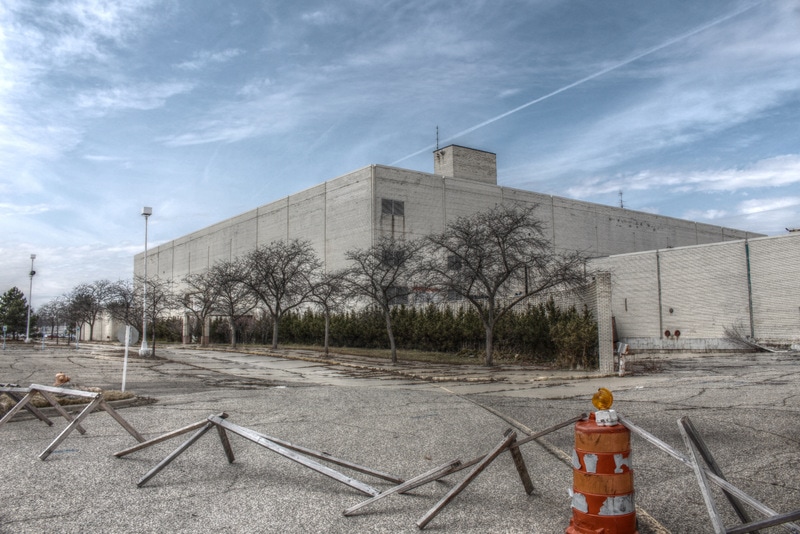 Rebranding and Expanding Retail Diversity
These renovations were more than just a facelift; they marked a strategic shift in the mall's identity. Following the upgrades, the mall was rebranded as Summit Place Mall.
This rebranding aimed to shed the old image and appeal to a new generation of shoppers. The mall aimed to create a more vibrant and dynamic shopping environment, with stores like Foot Locker, Kinney Shoes, and Gap adding to the mall's retail mix.
This period was characterized by an attempt to stay ahead in the competitive retail market by continuously evolving and adapting.
Challenges and Unfulfilled Plans
Despite these efforts, the challenges proved insurmountable for Summit Place Mall. The turn of the century saw Service Merchandise and Montgomery Ward, key anchor stores, closed as they declared bankruptcy.
Additionally, plans by Namco Financial to further revitalize the mall, including adding a family entertainment center and a proposed waterpark, were eventually shelved.
These setbacks symbolized the difficulties faced by traditional malls in adapting to new retail realities, where consumer preferences and shopping behaviors were rapidly changing.
A New Beginning: From Summit Place Mall to Oakland County Business Center
The Final Closure and Aftermath
The end of an era for Summit Place Mall came with its complete closure in September 2009. The once bustling shopping center had mainly become vacant, with only a few remaining tenants.
The mall's demise turned it into a magnet for vandals and vagrants, leading to further deterioration. Waterford Township placed the mall on its dangerous buildings list, urging the owners to revamp or demolish the decaying structure.
The final blow was the closure of Sears in December 2014, leaving the entire complex abandoned.
Demolition and Plans for Redevelopment
In May 2019, demolition began, paving the way for the mall's transformation into the Oakland County Business Center.
This marked a significant shift from retail to a more diverse and modern use of the space. The new development, managed by ARi-EI Enterprises Inc., was envisioned to offer up to 1 million square feet of space for various purposes, including research, corporate offices, warehouses, and more.
This redevelopment represented a significant investment in the future of Waterford Township, turning a page from retail decline to economic revival.
The Oakland County Business Center: A Vision for Diverse Business Opportunities
The Oakland County Business Center is envisioned as a versatile and ready-to-develop area catering to various businesses.
This initiative reflects the region's capacity for adaptability and resilience, opening doors to various sectors, including commercial, industrial, high-tech, retail, hospitality, and office spaces.
More than a mere redevelopment effort, this center is a beacon of renewal and possibility. It signifies a fresh start for a location previously dominated by a large shopping mall.
Transitioning from the Summit Place Mall to the Oakland County Business Center represents a significant turn in Waterford Township's narrative.
The center offers up to 1,000,000 square feet of industrial space on up to 69.75 acres of land. This vast area is available for sale and lease, providing flexibility for various business needs.
The industrial building, expected to be completed in 2025, will feature a steel construction. Approximately 12.3 acres of the included land are zoned for retail along Telegraph and Elizabeth Lake Road.
It's a story now brimming with hope and potential. For more information, you can visit here.
Reflecting on Summit Place Mall: A Symbol of Change and Resilience
As we look back at the journey of Summit Place Mall, we witness a narrative that mirrors the broader trends in retail history.
From its inception as Michigan's first enclosed mall to its demolition and future transformation into the Oakland County Business Center, the story of Summit Place is one of innovation, adaptation, and resilience.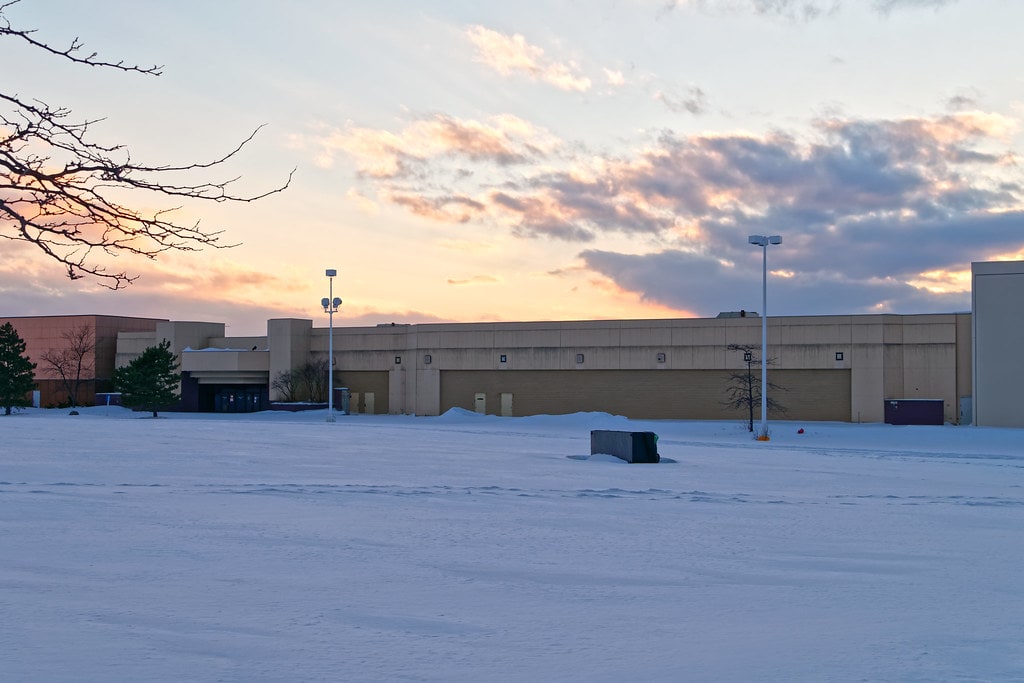 This transition from a retail hub to a multi-use center reflects the evolving needs and realities of the community it serves.
The legacy of Summit Place Mall continues in a different form, symbolizing the ever-changing landscape of commerce and the enduring spirit of Waterford Township.