The Decline and Demolition of Burlington Center Mall
Once a thriving shopping destination in Burlington Township, New Jersey, Burlington Center Mall was built by The Rouse Company of Columbia, Maryland. The mall introduced Macy's, JCPenney, and Sears as anchor stores, which attracted many shoppers.
However, in 2018, Burlington Center Mall closed its doors, with only Sears remaining open until its final closure on September 2. Despite efforts to revitalize the mall, it ultimately fell victim to changing consumer habits and competition from online retailers.
After several years left vacant, the mall began demolishing in early 2021. Tearing down the once-bustling shopping center marks the end of an era for Burlington Township and serves as a reminder of the ever-changing nature of retail.
Former anchors
| | |
| --- | --- |
| Macy's (originally Strawbridge & Clothier) | 1982-2010 |
| Sears | 1982-2018 |
| JCPenney | 1996-2014 |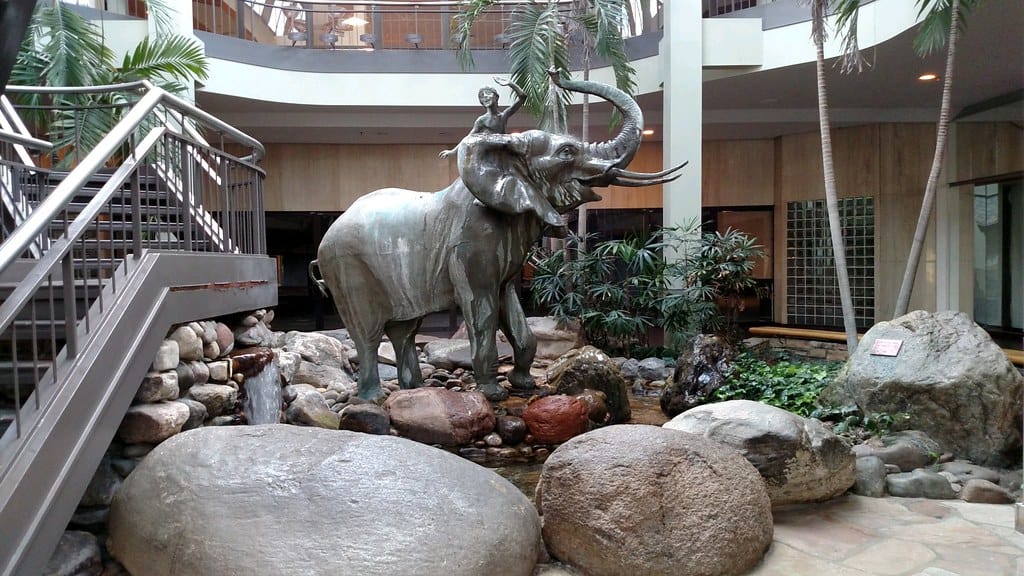 The Rise and Heyday of Burlington Center Mall
Burlington Center Mall's rich history dates back to its grand opening in 1982. Developed by The Rouse Company, the mall was built along County Route 541, a formerly rural corridor. Its opening catalyzes a development boom in the stretch between Burlington Township and Mount Holly Township.
Over the years, Burlington Center Mall saw many changes and expansions. In August 1996, JCPenney opened a 103,000-square-foot store as an addition to the existing Strawbridge's and Sears stores. The mall had three anchor stores and approximately 100 smaller stores and restaurants at its peak.
In November 1999, the mall was acquired by Jager Management for $10.5 million, ushering in a new era of ownership. And in 2006, Strawbridge's, a long-time anchor at the mall, was converted into a Macy's store, further enhancing the mall's appeal to shoppers.
For many years, Burlington Center Mall was a bustling hub of activity and a go-to destination for shoppers in the area.
The Decline and Desolation of Burlington Center Mall
In the 2000s, Burlington Center Mall saw a steady increase in vacancy rates and a decrease in national chain stores.
Macy's announced in January 2010 that it would close its Burlington Center location by March of the same year, leaving the mall with only two anchor stores, JCPenney and Sears.
In June 2012, the mall was auctioned to Moonbeam Equities for $4.4 million, but the new owner could not reverse the mall's fortunes.
In 2014, JCPenney closed its doors as part of a nationwide closure of 33 locations. With JCPenney and Macy's departure, the mall was left with only Sears as its anchor store.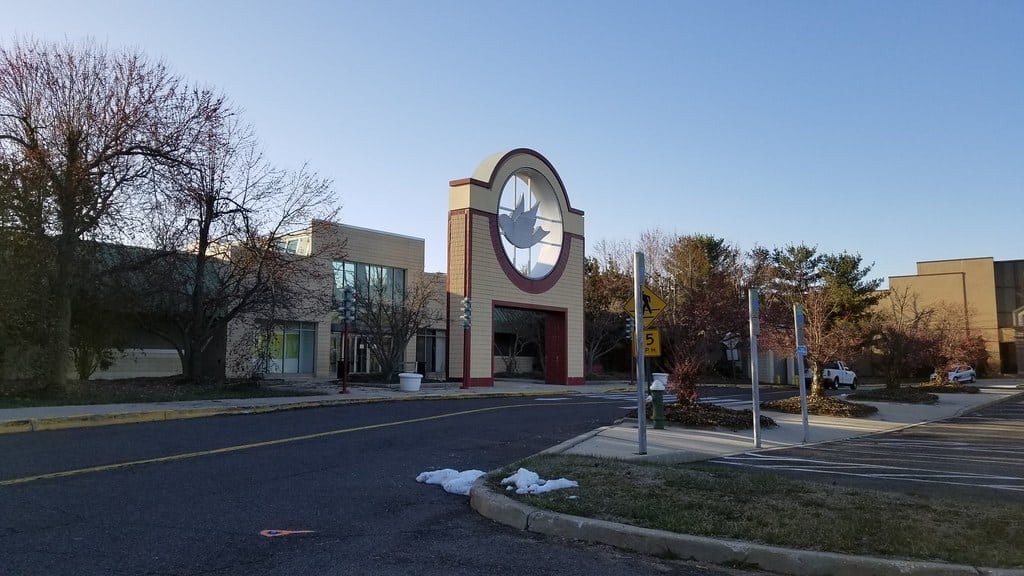 To revitalize the struggling mall, redevelopment plans were announced in 2014. The project would demolish the former Macy's and JCPenney stores and replace them with an outdoor shopping area.
However, construction was delayed due to lease renegotiations with Sears, one of the primary property holders.
By the summer of 2017, Burlington Center Mall had fallen into disrepair and desolation. The mall had only a few remaining stores.
The expansive food court lay barren and deserted, its once bustling atmosphere now a distant memory. Likewise, the surrounding parking lot appeared neglected and forgotten, with rampant weed growth overtaking certain sections, painting a picture of abandonment and disuse.
As the 2017 Christmas season approached, two non-profits were asked to leave the mall by December 22, signaling the mall's impending closure.
The Fall of Burlington Center Mall: From Burst Pipes to Industrial Redevelopment
The mall's voluntary closure in January 2018 due to a burst water pipe was a blow to hopes of revitalization. In addition, the announcement of Sears' closure later that year left the mall without tenants.
In 2019, Clarion Partners LLC acquired the former mall from Moonbeam Capital Investments LLC for $22 million and announced plans to demolish it for industrial development.
In February of that year, a bronze elephant named Petal which had been in the mall since its opening in 1982, was moved to the Burlington Riverwalk.
A new proposal for the site's redevelopment, including retail, restaurants, housing, and warehouses, was introduced in 2019. Construction on a warehouse began in 2022 following the mall's demolition in 2021.