The Glory Days
Harrisburg Mall, located in Swatara Township, Harrisburg, Pennsylvania, has been a staple in the community since its opening in 1969. Developed by M.A. Kravitz and Fidelity Mutual Life Insurance, the mall has seen many changes over the years, the most recent being the announcement of a redevelopment plan in 2023.
Harrisburg Mall boasted over 65 stores and services in its heyday and had three anchor tenants, JCPenney, Wanamaker's, and Gimbels. It was a bustling shopping and entertainment hub with nearly 995,000 square feet of retail space.
Who can forget discovering the limestone cave known as Crystal Paradise Cave, Paxtang, or Big Pit during construction? The cave's anthodite and speleothem formations added a unique touch to the mall's history.
Changing Anchors Through the Years
Over time, the mall experienced a series of anchor tenant changes:
Gimbels (1969-1978)
Wanamaker's (1969-1999)
JCPenney (1969-2001)
Hess's (1978-1994)
Hecht's (1994-2006)
Lord & Taylor (2000-2004)
Boscov's (2003-2008)
Macy's (2006-2020)
Today, the only remaining anchor store is Bass Pro Shops, which opened in 2004.
A Struggle for Revitalization
In 2004, a $77 million revitalization project aimed to bring new life into the mall. However, financial difficulties and changing market conditions hindered progress. The renovations included a 14-screen Great Escape theater and entertainment complex, but plans for a "streetscape" look on the mall's north side never came to fruition.
The mall has faced various challenges over the years, including the closure of several anchor stores and financial difficulties with previous owners.
In 2009, the mall changed hands as three financial groups acquired it following Feldman Lubert Adler's default on a $52.5 million mortgage. In 2012, St. John Properties and Petrie Ross Ventures purchased Harrisburg Mall from TD Bank, hoping to turn its fortunes around.
Redevelopment Plans for the Future
In February 2023, St. John Properties unveiled a redevelopment proposal for Harrisburg Mall, except for Bass Pro Shops.
The suggested plan encompasses retail spaces, areas for medical offices, educational institutions, light manufacturing facilities, and general offices. The redevelopment proposal awaits approval, with demolition set to commence no earlier than 2024.
While the future of the Harrisburg Mall remains uncertain, many locals can't help but reminisce about the memories created within its walls. It has been a cherished part of the community for over five decades, from shopping sprees to movie nights.
As we await the final decision on the mall's fate, we cannot help but feel nostalgic for the memories and experiences it has provided. Harrisburg Mall may never return to its former glory, but its impact on the community will never be forgotten.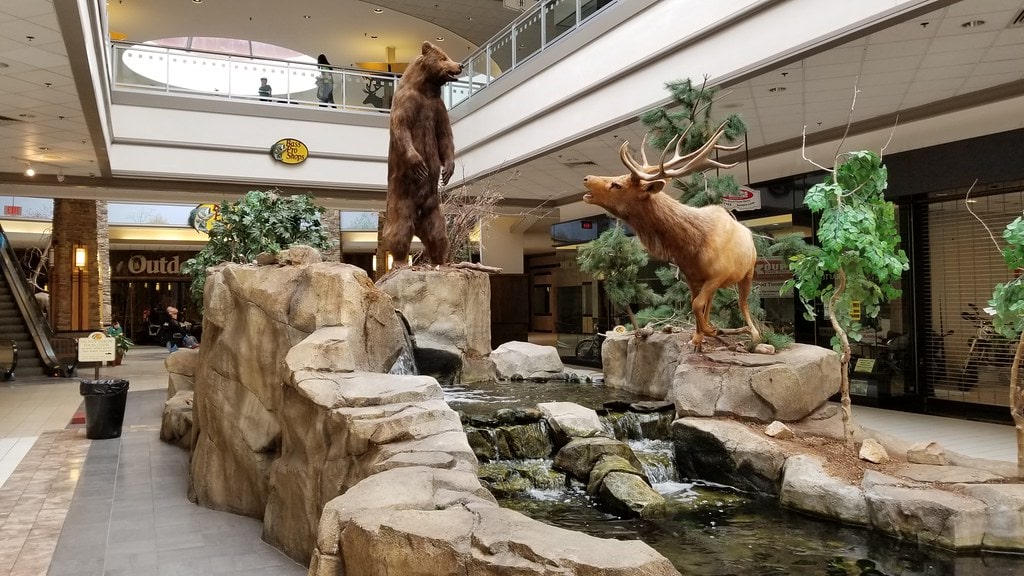 Harrisburg Mall Timeline
1969
Harrisburg Mall opens
1978
Gimbels closes
1994
Hess's closes
1999
Wanamaker's closes
2001
JCPenney closes
2003
Boscov's opens
2004
Lord & Taylor closes
2006
Hecht's converts to Macy's
2008
Boscov's closes
2009
Harrisburg Mall sold at sheriffs sale
2012
St. John Properties and Petrie Ross Ventures
purchase Harrisburg Mall
2013
2nd & Charles opens
2020
Macy's closes
2023
St. John Properties reveals redevelopment plan
A Hub for Entertainment and Dining
Historically, Harrisburg Mall has been more than just a shopping destination; it has also been a hub for entertainment and dining. The 14-screen Great Escape theater was popular for movie nights and family outings.
Unfortunately, the Sega Sports Restaurant was demolished mid-2012 and was a unique gathering place for sports fans and families.
Over the years, Harrisburg Mall has been a delightful destination for food lovers, offering various dining options that cater to diverse tastes. Whether it's a quick snack, a casual meal, or a unique dining experience, the mall has always had something to offer.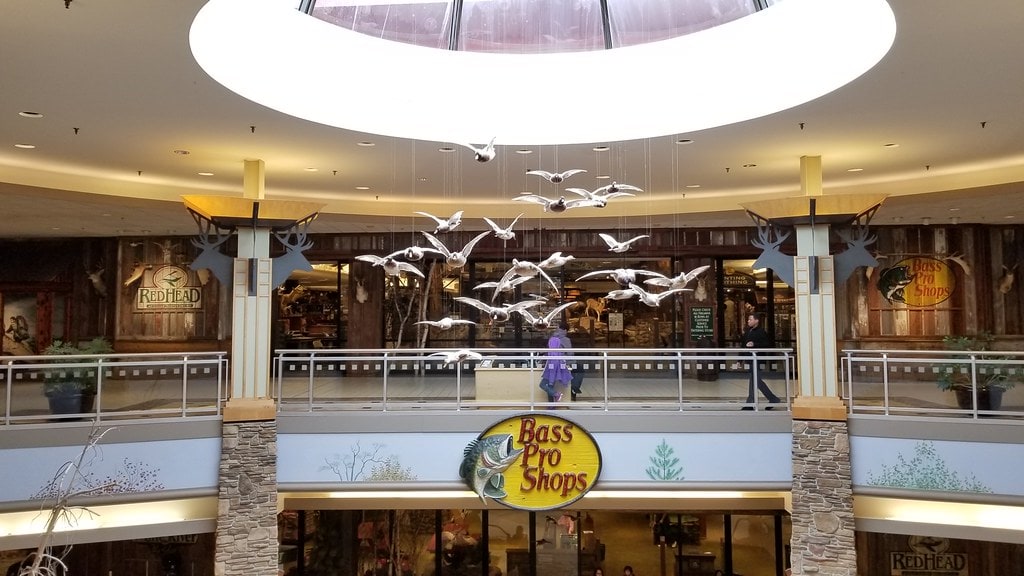 In recent years, the Harrisburg Mall has been home to the following restaurants, which visitors have returned to again and again:
Applebee's
Applebee's is a popular casual dining restaurant that serves a menu full of American classics, such as burgers, steaks, and salads. Applebee's is known for its welcoming atmosphere and friendly service. Applebee's has become a go-to spot for families and friends to gather for a delicious meal.
Checkers (permanently closed)
For those craving fast food with a twist, Checkers offered a mouthwatering selection of burgers, fries, and milkshakes. Their famous seasoned fries and indulgent milkshakes have made Checkers a must-try for visitors looking for a quick and satisfying bite.
China Max
Offering a taste of the Far East, China Max serves up a variety of Chinese cuisine favorites, such as Kung Pao chicken, beef and broccoli, and fried rice. China Max is the perfect stop for mall-goers seeking a flavorful and satisfying meal.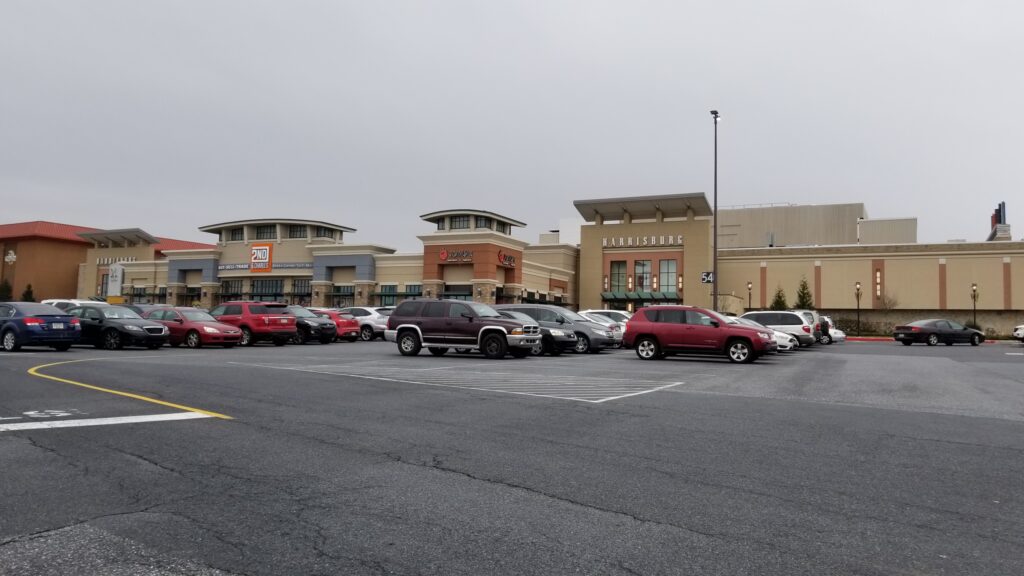 Kondu Restaurant
An authentic Japanese restaurant, Kondu offers a unique dining experience with mouthwatering sushi and hibachi dishes. With a diverse menu and a serene atmosphere, Kondu provides a delicious escape from the hustle and bustle of the mall.
Skewer World (permanently closed)
Skewer World brings the taste of Mediterranean cuisine to Harrisburg Mall. Their signature skewers, packed with marinated meats and vegetables, are perfectly grilled and served with various sides. The fresh, flavorful dishes made Skewer World a favorite among mall visitors.
Taco Bell (permanently closed)
A fast-food favorite, Taco Bell served various Mexican-inspired dishes, such as tacos, burritos, and quesadillas. Known for its crave-worthy menu and affordable prices, Taco Bell remains famous for mall-goers seeking a quick and tasty meal.
As the future of Harrisburg Mall remains uncertain, the memories of delicious meals shared with friends and family at these eateries will live on in the hearts of the local community.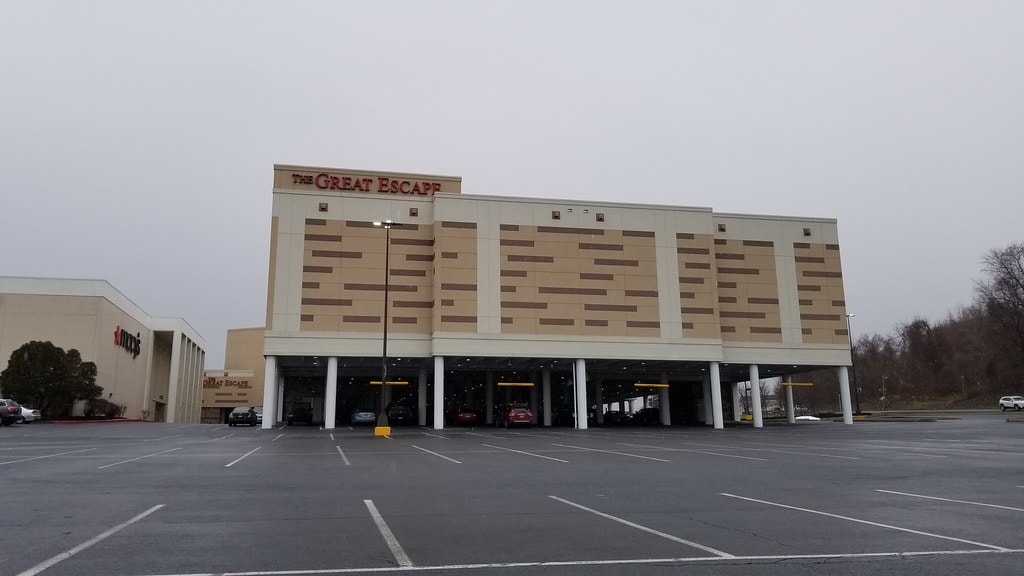 A Community Staple for Decades
Harrisburg Mall has been a central part of the community for many years, bringing families and friends together for countless shopping trips and weekend outings. Its rich history and changing landscape reflects the local community's resilience, which has adapted and evolved with the mall.
As we look to the future, the memories created within Harrisburg Mall will always hold a special place. It is a testament to the power of community and a reminder of the importance of local institutions in our lives.