Birth of a Galleria
Have you ever wondered about the origins of the beloved Tysons Galleria in McLean, VA? It's hard to imagine McLean without the Galleria, a beacon of high-end shopping and a testament to the area's evolution.
The Galleria's journey began as a project of the Gudelsky-Lerner partnership. The property, purchased from The Rouse Company after a zoning dispute in 1963, bore the first seeds of what would become Tysons Galleria.
The first stirrings of the mall came to life in 1988, with Macy's opening its doors on September 1. A month later, the rest of the mall welcomed visitors at the Galleria at Tysons II.
The new mall added high-end department stores such as Neiman Marcus and Saks Fifth Avenue to its roster, elevating the shopping experience for McLean's residents. The mall quickly became part of a more significant, $500 million office development, The Corporate Office Centre at Tysons II.
Reimagining the Galleria
In 1997, Tysons Galleria transformed, shedding its former look for a renovation inspired by a European streetscape. The Galleria expanded its horizons, and with this new chapter, it also got a new name, shifting from its original title, 'Galleria at Tysons II,' to 'Tysons Galleria.' In addition, the interior was given a mild facelift to reflect a less futuristic, more grounded design.
This rejuvenation wasn't just physical. Tysons Galleria started to attract high-end tenants, morphing into the 'Rodeo Drive of the East Coast.' Like a star on Fifth Avenue, the Galleria shone brightly, drawing visitors with its sophistication and elegance.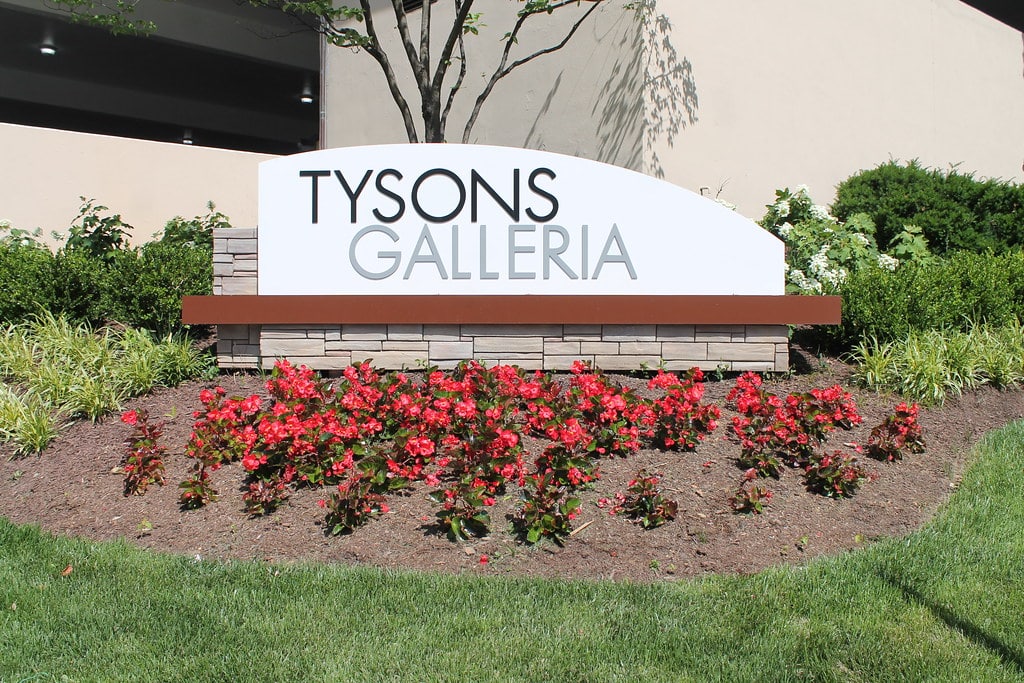 The Galleria Today
Fast forward to today, Tysons Galleria has continued to evolve. Macy's, a cornerstone since the Galleria's inception, closed its doors in 2019. New tenants like Restoration Hardware, Crate & Barrel, and Arhaus found a home in its place.
But shopping at Tysons Galleria is more than just that. It's an experience. From valet parking and concierge services to foreign currency exchanges and day spas, the Galleria goes the extra mile for its visitors.
Even more, the Galleria Pampers consistently big-spending customers with reserved parking spaces – a testament to its dedication to providing a personalized shopping experience.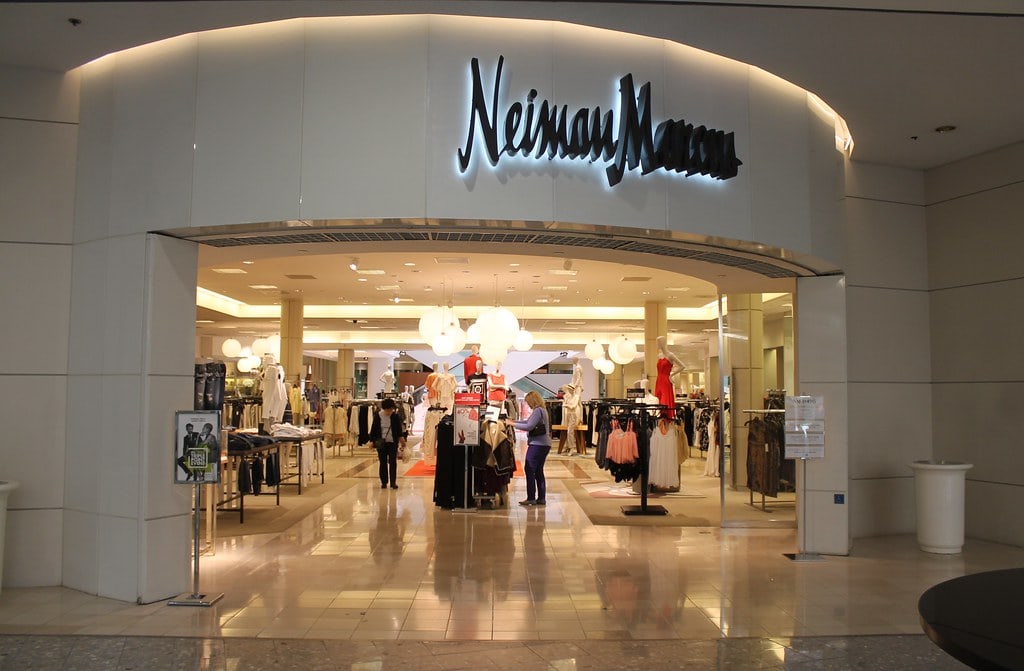 Recent Arrivals and Events
The vibrancy of Tysons Galleria comes from its constant evolution. Just recently, Dior opened its first Virginia store at the Galleria, adding a touch of French fashion to the local shopping scene.
Watch manufacturers Breitling, Omega, and Swiss watchmaker Panerai have also made the Galleria their new home. Our taste buds have also been treated, with restaurants Jiwa Singapura and Yard House and the dine-in theater CMX CinéBistro opening their doors.
| New Arrivals at the Galleria | Opening Date |
| --- | --- |
| Dior | April 28, 2023 |
| Breitling | Early 2023 |
| Omega | Early 2023 |
| Jiwa Singapura | Early 2023 |
| Yard House | Early 2023 |
But Tysons Galleria isn't just resting on its laurels. It's continuously looking forward. The mall has announced upcoming tenants, including the Los Angeles-based studio Alo Yoga, French swimwear brand Vilebrequin, and Hair Social And Med Spa. These additions promise to add more diversity and excitement to the shopping experience at Tysons Galleria.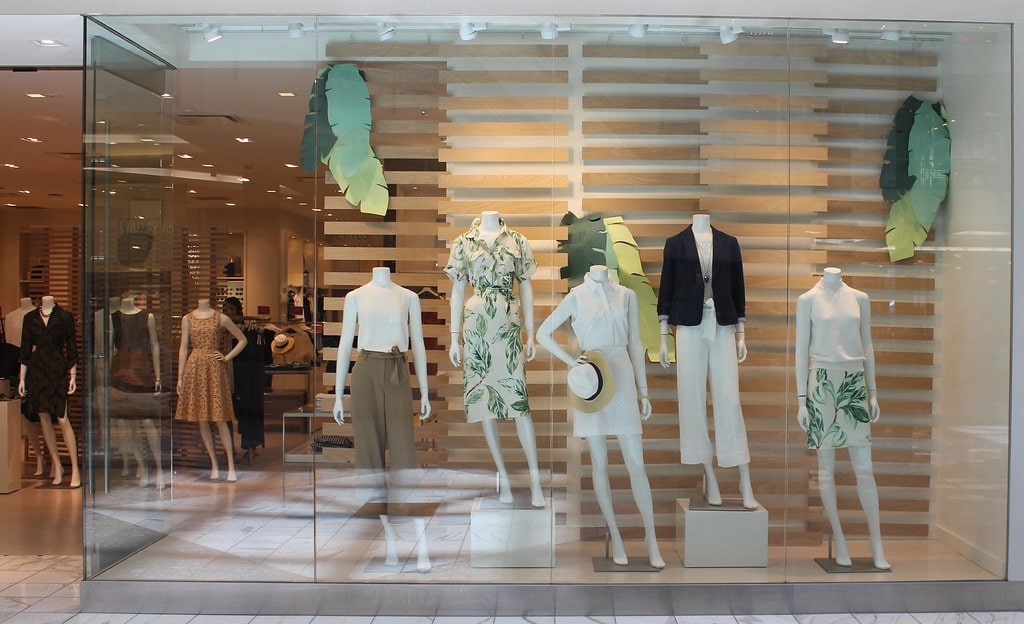 Tysons Galleria and the Community
Tysons Galleria isn't just a shopping center. It's an integral part of the community, where people make memories and experience life's special moments. It's where they come for a day out with their family, meet friends for a meal, or enjoy a moment of solitude amidst bustling lives.
So it's not just about the shopping or the restaurants; it's about the experiences, the memories, and the sense of community.
The Galleria vs. Tysons Corner Center
Of course, we can't talk about Tysons Galleria without mentioning Tysons Corner Center, its older sibling. While the Galleria is known for its high-end, luxury shopping experience, Tysons Corner Center offers a more diverse range of stores and is more family-oriented.
For instance, Tysons Corner Center hosted the "Tysons Corner Paws on the Plaza Pet Festival," a fun-filled event for two- and four-legged friends.
| Comparison | Tysons Galleria | Tysons Corner Center |
| --- | --- | --- |
| Focus | High-End Shopping | Family-Oriented |
| Unique Features | Valet Parking, Concierge Services | Pet Festival, Family Events |
| New Arrivals | Dior, Breitling, Omega | NA |
| Future Arrivals | Alo Yoga, Vilebrequin | NA |
In essence, Tysons Galleria and Tysons Corner Center complement each other, each catering to different needs and preferences, making Tysons a vibrant and diverse shopping destination.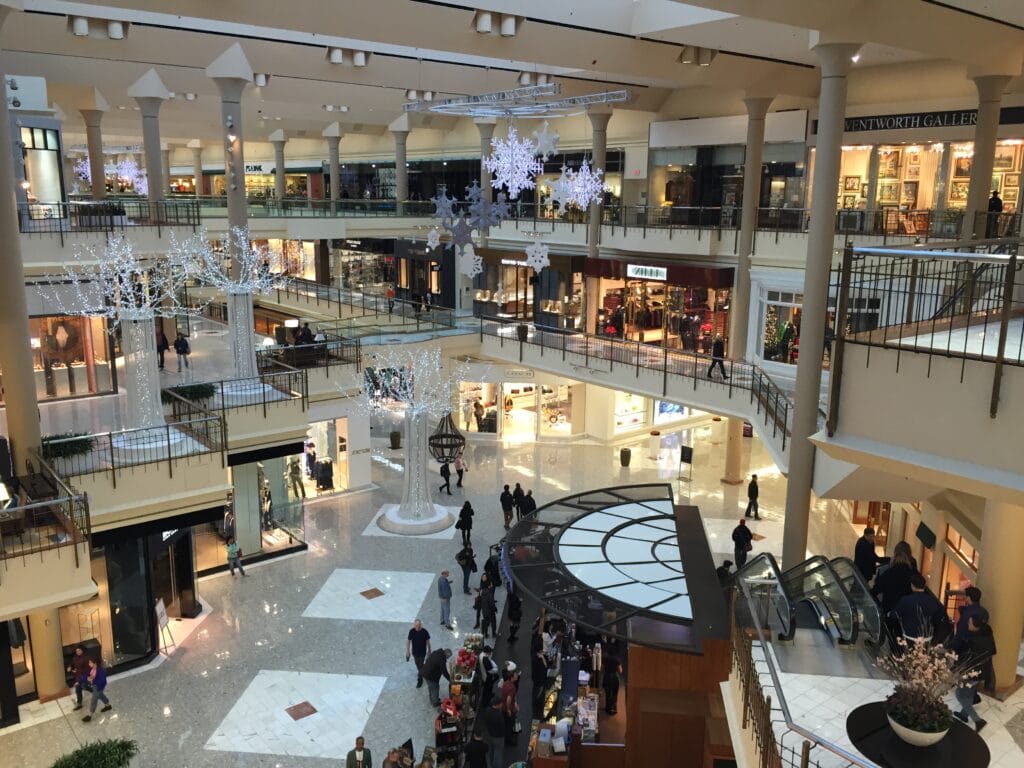 Conclusion: A Reflection on Tysons Galleria
As we look back on the journey of Tysons Galleria, it's incredible to see how much it has evolved and grown. From its humble beginnings as a project of the Gudelsky-Lerner partnership to becoming the 'Rodeo Drive of the East Coast,' the Galleria has always strived to provide a unique and high-end shopping experience.
It's more than just a mall; it's part of the community where people come together, make memories, and celebrate life. So here's to many more years of Tysons Galleria!