Top tourist attractions in Charlotte, NC
Charlotte, North Carolina, is a great place to visit. This city offers a variety of attractions that will appeal to families and couples alike. You can experience historical sites, art galleries, museums, and more.
The Charlotte Museum Of History is located on eight acres and allows visitors to learn about the area's history. There are six galleries with rotating exhibits. Also on site is a museum shop.
Charlotte is home to the NASCAR Hall of Fame. Here you can learn about the history of auto racing and see interactive exhibits. It also includes the NASCAR Gear Shop and a 278-seat theater.
The Bechtler Museum of Modern Art is one of the most popular Charlotte attractions. It is part of the Levine Center for the Arts and features a 36,500-square-foot exhibit. There are over 1 million pieces of art on display.
Another must-visit is the Daniel Stowe Botanical Garden. Located in Belmont, NC, the garden is known for its beautiful plant life. During the holiday season, the park becomes especially magical.
Another family attraction is Ray's Splash Planet. With more than 117,000 gallons of water and slides, this park offers plenty of fun for the entire family. Other activities include a dance and aerobics studio, inner tube rides, and whirlpools.
If you are traveling with younger children, check out the ImaginOn Museum. ImaginOn is an open-air fun library where you can enjoy activities and educational programs. In addition to regular activities, there are touch screens and a Lego playing area.
Top 15 things to do in Charlotte, North Carolina
---
Carowinds
Carowinds Charlotte is an amusement park with many great rides for all ages. It is located just off Interstate 77 in Charlotte, North Carolina. With more than 50 rides, it is a fun day trip for the whole family.
The Carowinds Charlotte amusement park features a variety of dining options. In addition, the park has live entertainment and special events. Some of the events include Halloween at Carowinds and the WinterFest.
Aside from its roller coasters, the park also has a water park. The park's water park is the largest in the area.
Carowinds is a theme park that has been a staple of family travel in the Carolinas for decades. It opened in 1973 and has since expanded and evolved.
The park has over a dozen roller coasters and is home to the Carolina Harbor water park. Located next to the amusement park, this water park includes the Rip Roarin' Rapids white water rafting adventure. There is also a wave pool.
Charlotte Motor Speedway
Charlotte Motor Speedway is one of the most historic tracks in sports. It opened in 1960 and has become an iconic trailblazer in entertainment. The track is home to the Coca-Cola 600, the only 600-mile event in NASCAR.
In addition to the Coca-Cola 600, the track also hosts NASCAR Xfinity Series and Camping World Truck Series races. Additionally, the track is home to the annual Sprint All-Star Race and NASCAR All-Star Race, both of which are held yearly.
Since its debut in 2018, the Charlotte Roval has proven to be an exciting venue. This unique infield road course features 17 turns and 2.28 miles of track.
Last season, Martin Truex Jr. won the race at Charlotte. He is a three-time winner at the track, and he's tying with Kevin Harvick for most wins at the venue. He's also recorded six top-five finishes, three poles, and seven top-10s.
In addition to hosting the Coca-Cola 600, the track is also home to the Bank of America 500, a 125-lap event that begins in the daytime and finishes under lights at night. A total of eight races are scheduled for the track each year.
Matt DiBenedetto is looking to make the Playoffs for the first time in his career. Although he is 67 points behind Jeff Crafton in the 10th position, the former teammate can jump into the top 10.
Timmy Hill, 108 points outside the postseason cutline, is another option for fans to consider. His average finish on the 1.5-mile track is better than Hill's.
U.S. National Whitewater Center
The U.S. National Whitewater Center in Charlotte, North Carolina, is a premier outdoor recreation destination. It is located along the Catawba River and is ideal for family fun and activities. It offers a variety of water-based activities as well as land-based attractions.
The center also hosts various entertainment events and festivals. These include the annual St. Patrick's Day Green River Revival, a celebration of all things Irish, and many other events and shows.
The center is a short 20-minute drive from downtown Charlotte. There is no admission fee, but parking charges do apply.
The center's most impressive feature is the world's largest artificial whitewater river. Designed by three-time Olympian Scott Shipley, it is the world's most extensive recirculating artificial whitewater course.
Freedom Park
If you are looking for a place to relax, Freedom Park in Charlotte is the answer. It's a 98-acre park with plenty of space for picnics, biking, and walking. The park also hosts a variety of events throughout the year.
One of the biggest attractions at Freedom Park is its demonstration garden. In this garden, you can see native plants, such as chrysanthemums, rosemary, sedums, and coneflowers. There are also sun beds and shade beds.
Located adjacent to Freedom Park is the Charlotte Nature Museum. This is a great learning center for young children. Here you can observe native plants, animals of the Piedmont region, and live insect displays. Also, there are interactive exhibits that teach you how plants and animals function.
PNC Music Pavilion Charlotte
PNC Music Pavilion is one of Charlotte's top places to see live music. It is located on Pavilion Boulevard in the University City neighborhood. This outdoor venue is famous for its large concerts.
Since 1991, the venue has hosted various musical acts and festivals. Some actions that have been performed include Fleetwood Mac, Coldplay, The Who, Pearl Jam, Alice in Chains, and many more.
This venue is one of the giant outdoor amphitheaters in the southern United States. Its seating capacity is nearly 19,000 people. In addition, it features an elevated stage.
In addition to its music performances, the Pavilion also hosts various other events and festivals. These range from jazz to country, pop to rock, and more.
Romare Bearden Park
Romare Bearden Park is a 5.4-acre park that serves the city of Charlotte, North Carolina. Named after Charlotte-born artist Romare Bearden, this park provides passive urban experiences for the whole family. The park features two formal gardens, a playground, a playing field, and various waterfall and misting features. It's an excellent place for families to enjoy a picnic or a lunch break stroll.
Romare Bearden's paintings inspired the park's design. A combination of native and upcycled materials was used to construct raised planting beds, water features, and a formal event green field.
One of the unique features of this park is the large waterfall. Spiral Odyssey, designed by Chicago sculptor Richard Hunt, stands nearly 30 feet tall.
NASCAR Hall of Fame
The NASCAR Hall of Fame is located in Uptown Charlotte, NC. A 150,000-square-foot museum, the hall pays homage to the history and heritage of NASCAR. It honors drivers, crew members, owners, broadcasters, and other vital sports contributors.
With various interactive exhibits, the Hall of Fame is a destination for fans of all ages. Visitors can experience the thrill of a race by driving on a real racing simulator or learning about NASCAR history. Also, a full-size Lowe's hauler allows visitors to see how the team works together.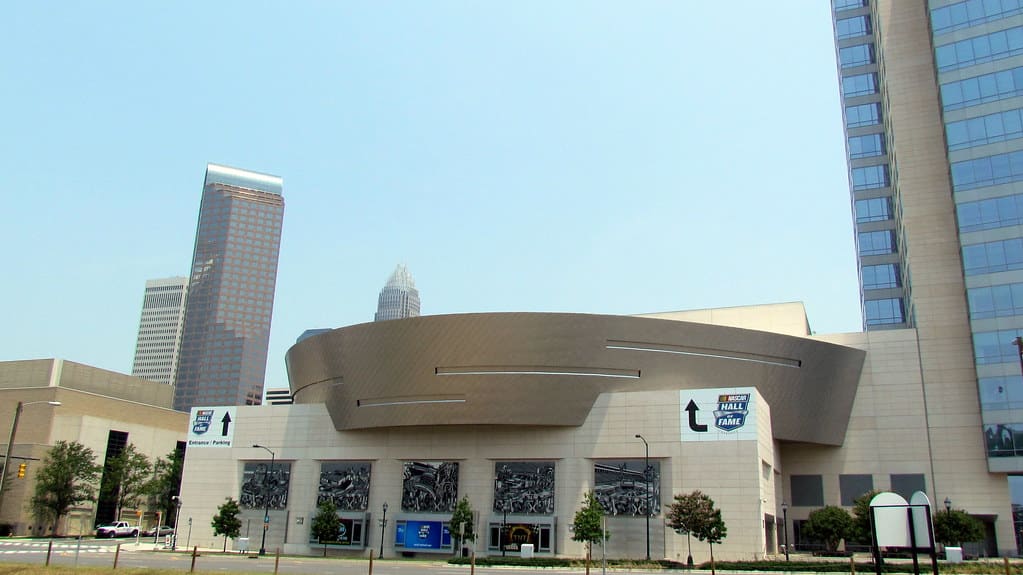 There are also eight galleries. The Great Hall features a flexible floor plan and high ceilings. The museum also offers an interactive simulation of a week in the life of a NASCAR team. In addition, the Glory Road exhibit showcases the first championship cars of seven-time champions. Finally, the Hall of Honor is a 360-degree wall commemorating the sport's heritage. Each enshrines its exhibition.
The Hall of Fame is a great place to celebrate special occasions. Whether it's a wedding, engagement party, or bridal shower, the hall can accommodate groups of all sizes. In addition, you can hold a press conference, sponsor announcement, or a media day here.
During the summer, the NASCAR Hall of Fame is open until 6 p.m. However, the building is closed on Tuesdays. The facility also includes a gift shop. Check out the Hall of Fame Gear Shop if you want to stock up on NASCAR memorabilia.
Discovery Place Science
Discovery Place Science Charlotte is a fusion of science and technology. It's the perfect place for families to learn, play, and explore the universe in a fun, interactive way.
There are two locations, a nature center, and a museum. The Nature Center is located just west of downtown and offers hands-on activities like bug hunting and building a butterfly pavilion. This attraction is open every day of the week.
The Interactive Museum at Discovery Place features an IMAX theater with a hands-on experience. The exhibits are filled with interactive games and science experiments. They even have staff-led demonstrations.
Located in Uptown Charlotte, North Carolina, Discovery Place combines education and fun uniquely. A membership is necessary to get in the door, but it's well worth the cost. Among other perks, the family package includes unlimited admission for two adults, a discount on IMAX tickets, a coupon for a free snack, and discounts on stores and cafes.
Optimist Hall Charlotte
If you're looking for something fun in Charlotte, consider visiting Optimist Hall. The mixed-use development has plenty of food, shops, and fun options. Plus, it's close to a light rail station and a few exciting businesses.
Optimist Hall is a 14+ acre mixed-use campus with retail, food, and office space. Its location is between Uptown and Noda and is accessible by light rail.
A hall is a great place to hang out with friends or to meet up with coworkers. You'll find various dining options, from gourmet grilled cheese sandwiches to dumplings and dim sum. There's also a candy shop, plant shop, and pet store.
Optimist Hall is an adaptive reuse project that preserves some of the building's 120-year-old elements. One of the most striking things about Optimist Hall is the original hardwood floors. They show wear from old spinning machines.
Frankie's of Charlotte
Frankie's of Charlotte is the largest family entertainment facility in the company's history. It boasts a two-story laser tag zone, a two-story arcade, and more than 120 arcade games. The park also features bumper cars, three go-kart tracks, and three 18-hole miniature golf courses.
Frankie's of Charlotte is located on 20 acres just south of I-485. Its location is convenient for those who travel from Charlotte to Raleigh, Durham, Chapel Hill, and more. Guests can also take advantage of a shuttle service to the venue from the airport. In addition to the amusements, the facility boasts a full-service chef-driven restaurant, a fast-casual coffee shop, and servers.
One of the most impressive parts of the facility is its eighty-four thousand square foot indoor entertainment space. Its biggest claim to fame is its "Drop Zone" ride, which has several awe-inspiring displays. Also, the venue is home to the state-of-the-art Hologate, a fully immersive 7D motion ride.
Bojangles Coliseum
If you're looking for a venue to hold an event, look no further than the Bojangles Coliseum in Charlotte, NC. This 8600-seat multi-purpose arena is a great place to host your next event.
It has hosted a variety of events over the years. From concerts to graduation ceremonies, the Bojangles Coliseum has been used for many occasions. The Charlotte Regional Visitors Authority operates the venue, responsible for managing nearby Ovens Auditorium and Uptown Charlotte Convention Center.
In the early 1950s, Charlotte built an auditorium-coliseum complex that included the Bojangles Coliseum. This facility was the first central civic auditorium in the city.
When the Bojangles Coliseum opened, the roof was the largest unsupported steel dome in the world. The dome also spanned 332 feet, making it the tallest structure in North America.
Frank Liske Park Charlotte
Frank Liske Park in Concord, NC, or FLP, to its many fans, is one of those places that should be on every traveler's itinerary. This green oasis of a park is the size of two football fields and is home to several community events, league play, and sporting events. It is also home to a barn that serves as a base of operations for an eight-week summer day camp.
Whether you are a family on a budget or a splurge seeker, you'll find something for everyone at Frank Liske Park. Aside from many sports and recreation, the park is just a hop, skip and jump from the University of North Carolina at Charlotte and the Shoppes at University Place.
Sea Life Charlotte-Concord
There are numerous places to visit in Charlotte, North Carolina. One of these is the Sea Life Charlotte-Concord Aquarium. This aquarium is located inside the Concord Mills mall and offers several exciting exhibits.
The SEA Life Charlotte-Concord Aquarium is open seven days a week. Located in the Concord Mills mall, this 26,000-square-foot facility is filled with thousands of aquatic creatures. Guests can enjoy interactive touch pools, feeding demonstrations, and shark and ray feedings.
For children, the SEA LIFE Charlotte-Concord Aquarium has a soft play area. Visitors can also purchase ocean-themed souvenirs and plushies. If you're looking for more than just a fun time, this aquarium is the perfect place to explore the vast and mysterious world of the ocean.
Daniel Stowe Botanical Garden
Daniel Stowe Botanical Garden is a beautiful, inspiring place to spend an afternoon. This 110-acre public garden offers various activities and is ideal for a family outing, a romantic date, or simply a relaxing day.
Visitors can enjoy nature trails, a conservatory with orchids, tropical plants, and sparkling fountains. The garden also offers a variety of events and attractions throughout the year. For example, the Chinese Lantern Festival runs from September to December. There are also events during the holidays, such as Santa Claus, Halloween, and various costume events.
Daniel Stowe Botanical Gardens features a lakefront property. The gardens are on migration paths for several species of birds and butterflies. In addition, they have several themed gardens, including an orchid conservatory, a butterfly garden, an Encore Azalea Garden, and a Children's Garden.
McDowell Nature Preserve Charlotte
McDowell Nature Preserve Charlotte, NC, offers a variety of activities to enjoy. It has a nature center and is the oldest preserve in Mecklenburg County. There are numerous hiking trails, a beach, and a campground. You can also go boating, fishing, or hanging out in the picnic areas.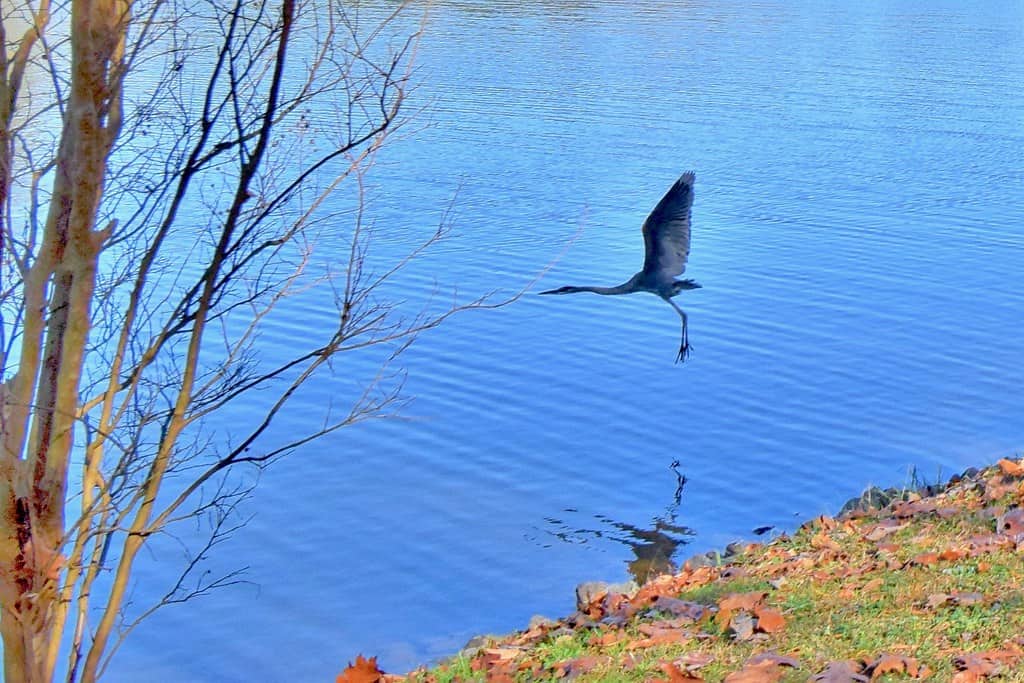 The McDowell Nature Center and Preserve is an excellent place to take the whole family. You can learn about the history of the area, see live native animals, and find out more about the area's natural communities. In addition, you can participate in programs that teach about the environment and its importance to our economy.
You can also find an exhibit hall with a backyard habitat garden. This garden includes butterfly-friendly plants, bird-feeding stations, and a compost demonstration.