The Birth of Forest Fair Village
A Retail Vision Realized
In the late 1980s, a grand vision for a shopping paradise began to take shape at the junction of Interstate 275 and Winton Road in Fairfield, Ohio.
Initially named Forest Fair Mall, the project marked a bold step into large-scale retail. Developed by Australian company LJ Hooker, the construction kicked off in phases between 1988 and 1989, paving the way for what was to become a notable landmark in the Cincinnati area.
This sprawling complex, with a staggering 1,500,000 square feet of retail space, was ambitious in its size and concept, promising to be a major shopping destination in the state.
The Early Tenants and Attractions
Forest Fair Mall opened its doors in July 1988, debuting with a range of stores that would set the tone for its diverse retail offerings.
The mall's anchor was Bigg's, a hypermarket chain that offered a wide array of products under one roof. The mall's tenants mix blended retail, dining, and entertainment – a recipe designed to draw shoppers from all walks of life.
Unique attractions like Wallaby Bob's, a pioneering brewery restaurant in a suburban mall setting, and Koala Klubhouse, the first licensed daycare in an American shopping mall, highlighted the developers' commitment to innovation.
This array of unique tenants was not just about shopping but creating an experience beyond the typical mall visit.
Initial Promise and Expectations
As Forest Fair Mall opened, there was excitement about its potential. It was the second-largest mall in Ohio, only to Randall Park Mall in North Randall.
The presence of upscale retailers like Bonwit Teller, Parisian, and B. Altman added a touch of luxury, appealing to a wide range of shoppers.
This mix of high-end and everyday retail was seen as a significant draw, offering things to do in Cincinnati, Ohio, that catered to various interests and budgets.
The mall's early days were filled with high expectations, as it aimed to redefine the retail landscape of the Cincinnati area.
Challenges and Struggles
Financial Woes and Bankruptcy
Shortly after its grand opening, Forest Fair Village encountered its first major hurdle. The developer, LJ Hooker, faced severe financial difficulties, leading to bankruptcy.
This tumultuous start had a ripple effect on the mall's stability. With the company struggling to keep afloat, Forest Fair grappled with the realities of the retail world.
By 1989, just a year after its inception, the mall was put up for sale, and the occupancy of its stores began to dwindle. This period started a challenging chapter for the once-promising shopping center.
Vacancy and Retail Turmoil
The impact of the financial troubles was immediately visible in the form of vacancies, especially in the B. Altman wing of the mall.
The presence of nearby malls like Northgate and Tri-County, both undergoing expansions, only exacerbated the issue, as they drew away potential customers and tenants.
The harsh realities of retail competition and mismanagement overshadowed the mall's early aspirations.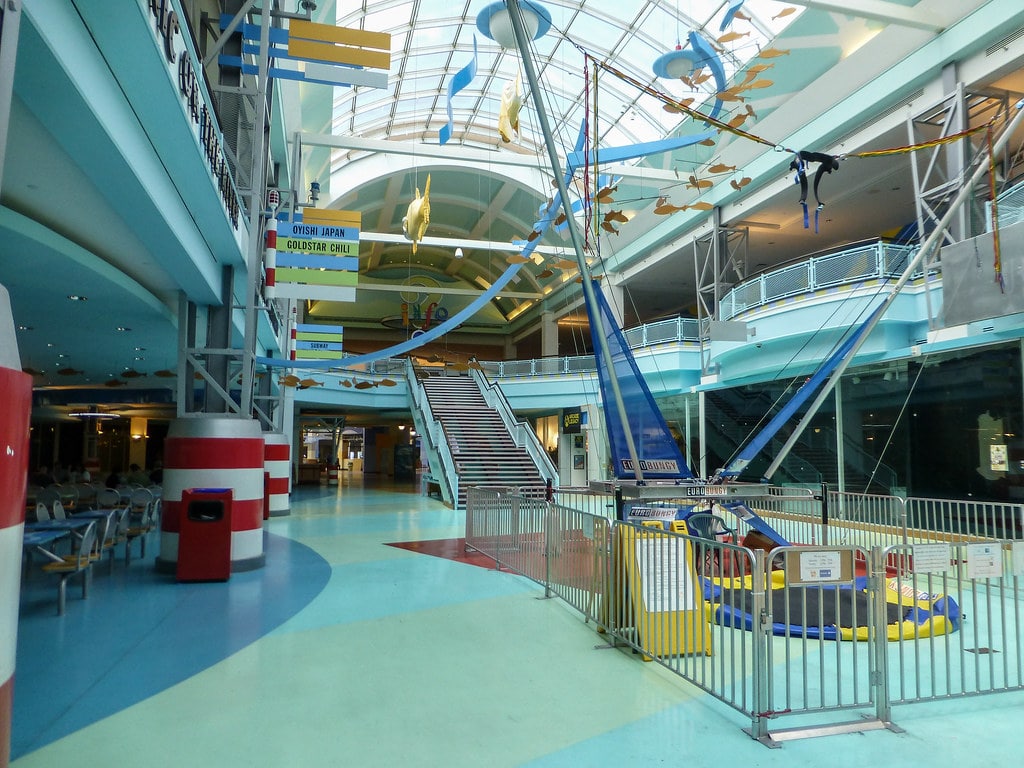 Struggling to Attract a Steady Customer Base
Despite these challenges, some stores like Parisian noted strong sales, hinting at never-fully realized potential.
The mall's unique position, straddling Forest Park and Fairfield suburbs, should have been a boon. However, its inability to maintain a robust and diverse tenant mix, coupled with the emerging trend of online shopping, made it increasingly difficult to draw in the crowds.
The mall, which once buzzed with the promise of becoming a retail haven, struggled to find footing in the rapidly evolving retail landscape.
Attempts at Revitalization
The 'Shops at Forest Fair' Concept
In a bold move to breathe new life into Forest Fair Village, the owners announced a fresh concept in 1992: The Shops at Forest Fair.
This innovative approach aimed to revitalize the mall by segmenting it into distinct thematic zones. The southwestern wing, featuring Parisian and Elder-Beerman, was rebranded as "The Fashions at Forest Fair," concentrating on apparel and traditional department stores.
The northwestern wing, once home to B. Altman, transformed into "The Lifestyles at Forest Fair," focusing on home decor, entertainment, and sporting goods.
The eastern wing, anchored by Bigg's, became "The Markets at Forest Fair," emphasizing value, services, and convenience.
Tenant Mix Transformation
This rebranding led to significant changes in the tenant mix. New stores and services were introduced, each aligning with the thematic focus of their respective wings.
The center court, along with the former location of Bonwit Teller, was turned into "The Festival at Forest Fair," an area dedicated to entertainment and dining.
Introducing new restaurants and retail concepts was an effort to create a more dynamic and engaging shopping environment.
This phase saw the opening of diverse tenants, from music and video superstores to a CompUSA electronics store, signaling a shift towards a more modern, diverse retail offering.
Impact of the Renovation Efforts
The revamp of Forest Fair Village renewed interest in the mall. By June 1993, most wings reported high leasing rates, except for the Lifestyle wing, which struggled to attract tenants.
The surge in new businesses also contributed to increased tax revenues in Forest Park, signifying a positive impact on the local economy.
However, despite these efforts, the mall faced challenges maintaining a stable and successful tenant base. The introduction of Kohl's in the former B. Altman space in late 1994 marked another attempt to attract shoppers.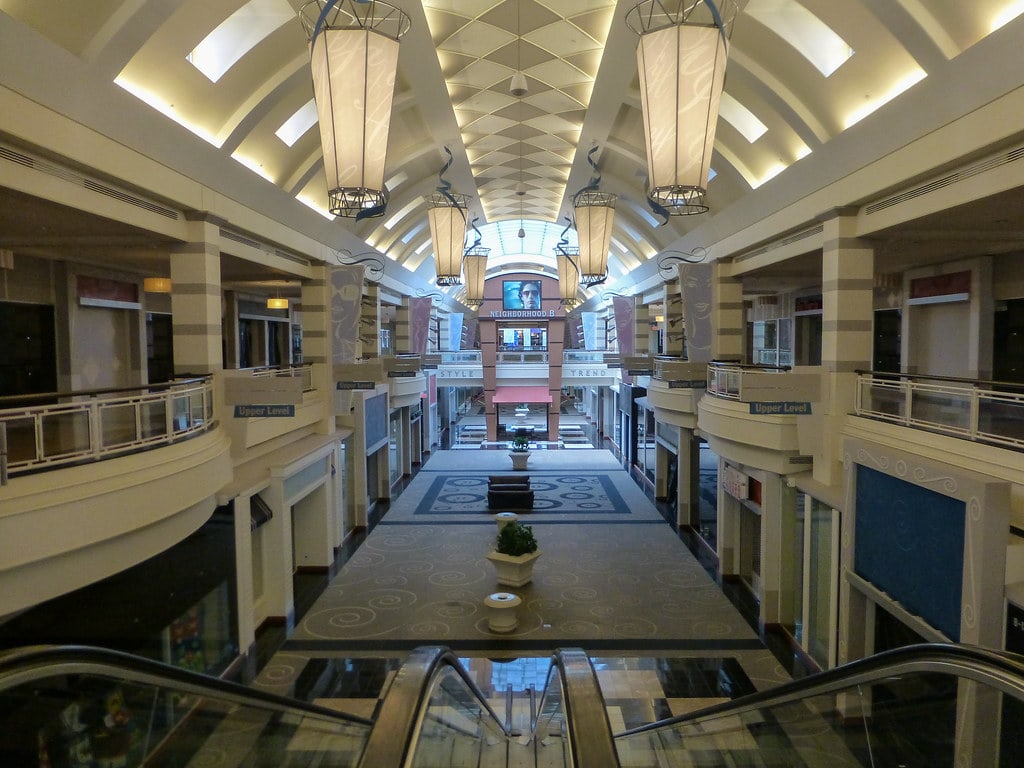 Ownership Changes and Further Decline
Series of Ownership Transitions
The mid-1990s witnessed ownership changes for Forest Fair Village, each bringing challenges and directions for the mall.
In 1995, the mall was put up for sale again, signaling the end of the partnership that had owned it for five years. This change in ownership was a crucial turning point. In January 1996, Miami-based Gator Investments acquired the property, ushering in a new era.
This period saw the introduction and exit of several stores, reflecting the constant flux and uncertainty that had come to characterize the mall.
Retail Shifts and Renovations
Under Gator Investments, Forest Fair Village saw a series of significant retail shifts. Stores like Dawahares closed due to poor sales, while Parisian, a long-standing tenant, shut its doors in 1998.
These departures were part of a broader trend of anchor stores leaving the mall, a critical blow to any shopping center.
New tenants like Berean Christian Stores and Guitar Center marked an attempt to diversify the mall's offerings, but these changes were not enough to stem the tide of declining foot traffic and interest.
Persistent Challenges and Declining Interest
Despite these efforts, Forest Fair Village continued to grapple with significant challenges. The mall's location, competition from nearby shopping centers, and changing consumer habits all contributed to its steady decline.
The entrance of Meijer, a major retailer across the street in 1996, added to the competitive pressure. The constant tenant changes and the mall's inability to maintain a stable and appealing retail mix contributed to its reputation as a struggling shopping destination.
This period marked an ongoing struggle for Forest Fair Village, seeking to find its place in an ever-changing retail landscape.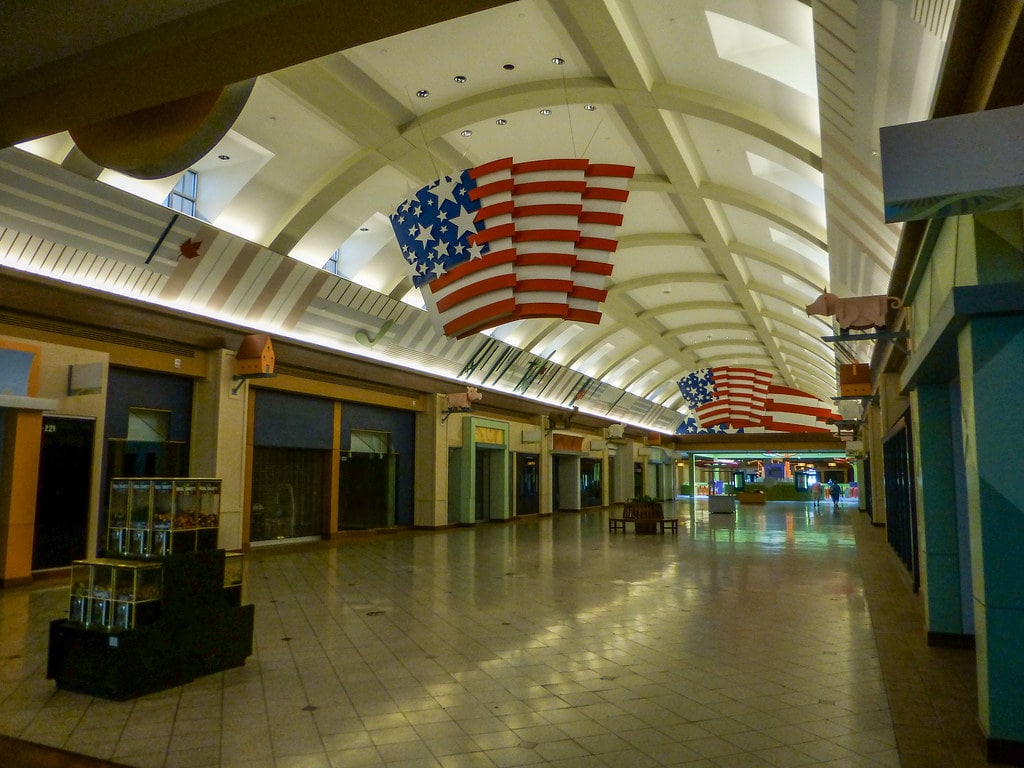 The Decline towards Abandonment
Closure of Key Stores and Attractions
As the 2000s unfolded, Forest Fair Village experienced a series of closures that accelerated its decline. Significant tenants like Bigg's, a foundational anchor since the mall's inception, shuttered its doors in June 2008.
This was a major blow, as Bigg's had been a key draw for shoppers. Berean Christian Stores and Wonderpark also closed around the same time, diminishing the mall's appeal.
These closures were symptomatic of the mall's broader challenges, including an increasingly competitive retail environment and shifting consumer preferences.
Proposals for Non-Retail Repurposing
In response to the growing vacancies and dwindling foot traffic, new strategies were considered to repurpose parts of the mall for non-retail uses.
North Star Realty, which acquired the mall from Simon Property Group in 2009, proposed converting sections of the mall into office spaces, call centers, and other non-retail facilities.
This marked a significant shift from the mall's original purpose, reflecting the changing dynamics of commercial real estate and the need for innovative solutions to revitalize the space.
Onset of Abandonment and Decline
Despite these repurposing efforts, the decline continued. The mall, rebranded as Cincinnati Mall under North Star's ownership, saw further tenant exits, including Steve & Barry's departure.
The loss of stores like Off 5th, Guess, Lane Bryant, and Dress Barn, which relocated to a new outlet mall in Monroe, further eroded the mall's retail base.
This period saw the mall increasingly becoming a symbol of retail decline and abandonment, a far cry from its initial vision as a bustling shopping destination.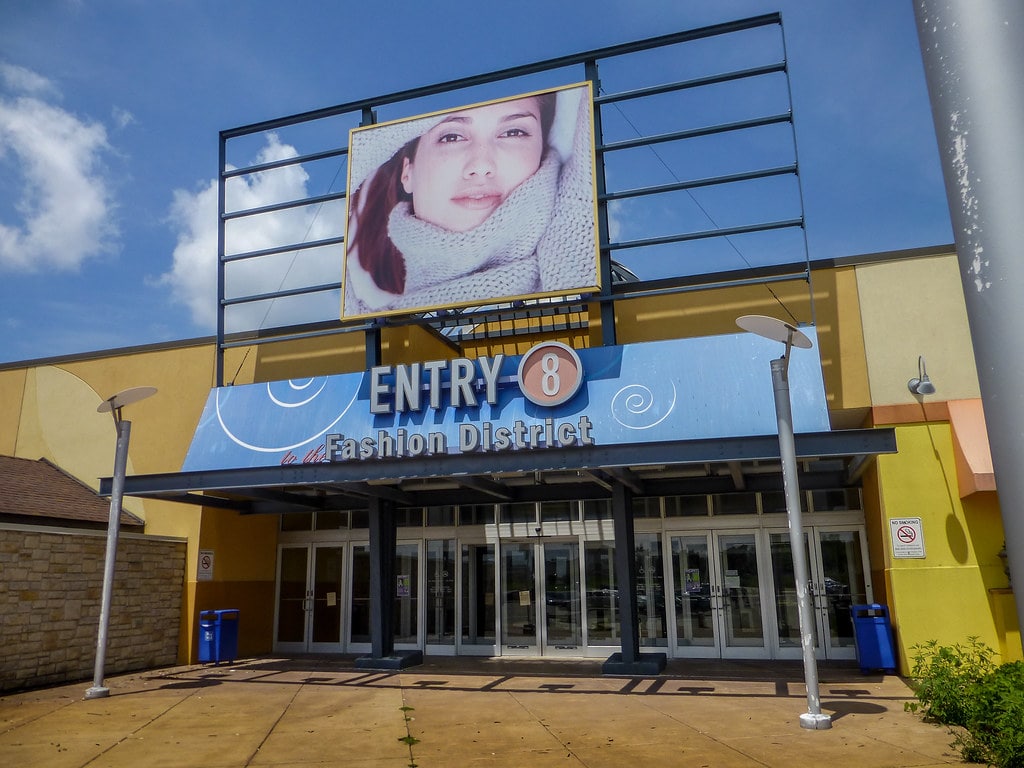 The End of Forest Fair Village
Unfulfilled Redevelopment Plans
In the final chapter of Forest Fair Village's story, numerous redevelopment plans were proposed but never came to fruition.
These plans, which included transforming parts of the mall into ice skating rinks and a studio, offered a glimmer of hope for a new beginning.
However, they were ultimately unsuccessful. The proposed relocation of Bass Pro Shops in 2013 and the exit of Burlington Coat Factory that same year further contributed to the mall's decline.
The failure to implement these redevelopment initiatives signaled the diminishing prospects of Forest Fair Village as a viable shopping and entertainment complex.
The Mall's Final Days and Code Violations
As the mall approached its final days, it faced many challenges, including significant building code violations.
Inspectors cited the property for numerous issues, such as sealed emergency exits and graffiti, reflecting its deteriorating condition.
The mall's closure in December 2022 was a culmination of years of decline, marked by the shutting down of all remaining businesses, except Bass Pro Shops and Kohl's.
This closure marked the end of an era for Forest Fair Village, once a bustling center of commerce and social gathering.
Closure, Demolition Plans, and Legacy
Forest Fair Village's story concluded with plans for its demolition. The mall, which had once been a symbol of retail ambition, became a case study of the challenges facing large shopping centers in the 21st century.
Its journey from a bustling retail hub to an abandoned structure reflects broader trends in the retail industry, including the impact of online shopping and changing consumer habits.
The mall's closure and the subsequent demolition plans symbolize the end of a significant chapter in the retail history of Fairfield, Ohio.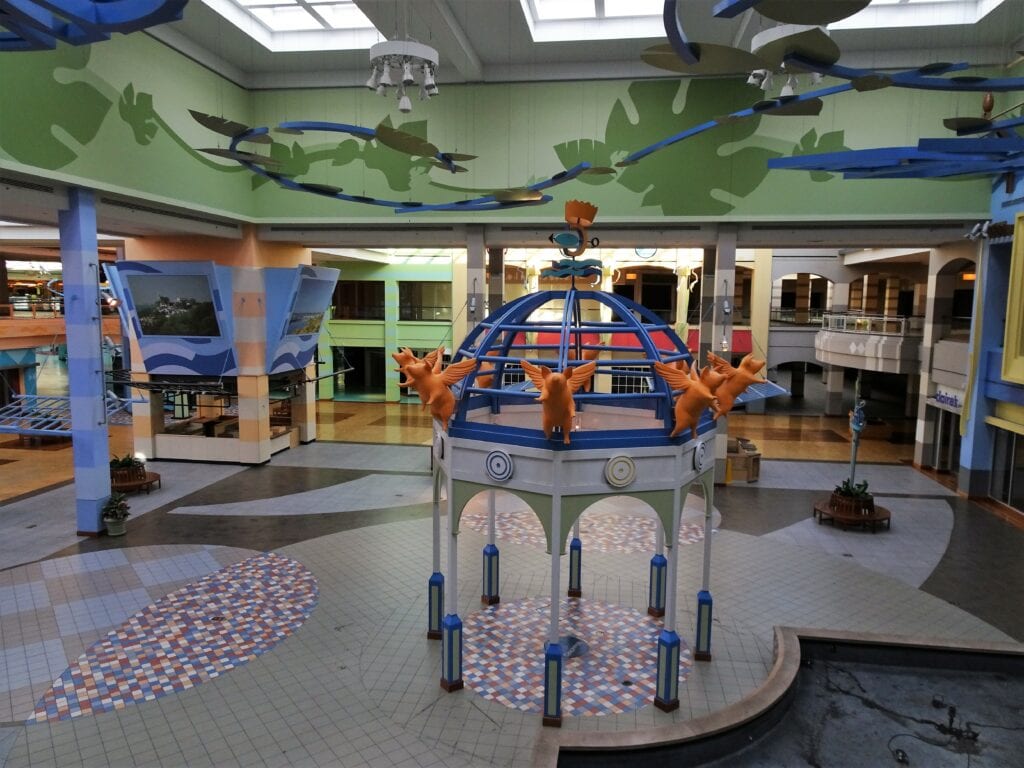 Timeline of Forest Fair Village
Year
Event
1988
The first phase of the mall opens with Bigg's and 20 other stores
1989
LJ Hooker files for bankruptcy, putting the mall up for sale
1990
The mall is sold to FFM Limited, a partnership led by a group of banks
1992
The mall is rebranded as The Shops at Forest Fair with themed shopping wings
1996
Gator Investments purchases the mall and begins a series of renovations
2002
The Mills Corporation acquires the mall, renaming it Cincinnati Mills
2003
Elder-Beerman closes
2004
Mall reopens as Cincinnati Mills
2006
Tenancy begins to decline
2007
Simon Property Group acquires the Mills portfolio
2008
Bigg's, Berean Christian Stores, and Wonderpark close
2009
North Star Realty acquires the mall, renaming it Cincinnati Mall
2010
Cincinnati Holding Company purchases the mall; Showcase Cinemas closes
2011
Local businessmen announce plans for ice-skating rinks
2013
Mall renamed Forest Fair Village; Burlington Coat Factory closes
2014
Danbarry Dollar Saver closes; redevelopment plans with Prudential fall through
2017
The mall was put up for sale;
Christian media company expresses interest in using part of the property
2020
Building cited for code violations
2022
Demolition plans announced; mall closes on December 2
Latest Developments at Forest Fair Village
Delay in Demolition and Redevelopment Plans
The demolition of Forest Fair Village, initially scheduled to be completed by 2025, has encountered delays.
These delays are partly due to ongoing negotiations for tax incentives and rezoning between the developer, Hillwood Construction Services, and the local governments of Fairfield and Forest Park.
The Butler County land bank has extended the $7.9 million state grant for demolition until the end of 2025.
Anticipated New Developments
In an ambitious move to revitalize the area, Hillwood Construction Services plans to retain and improve the existing Kohl's department store on the property.
Additionally, they intend to construct four buildings, two of which will be closest to I-275. These buildings, varying in size from 262,000 to over 300,000 square feet, are expected to be light industrial.
The estimated value of these buildings is around $150 million, potentially creating between 900 to 1,500 jobs. This redevelopment is a significant step in transforming the area into an industrial and commercial activity​​hub.
Closure of Bass Pro Shops at the Former Mall
The existing Bass Pro Shops store, attached to the former Forest Fair Mall, is scheduled to close in a related development.
This closure coincides with the opening a new, larger Bass Pro Shops mega-store in West Chester Township. The new store, covering 123,000 square feet and including a 20,000-square-foot restaurant, is set to open in 2024.
This move reflects the shifting retail landscape in the area, with the new store promising to be a major attraction in the growing Streets of West Chester retail and entertainment complex​​.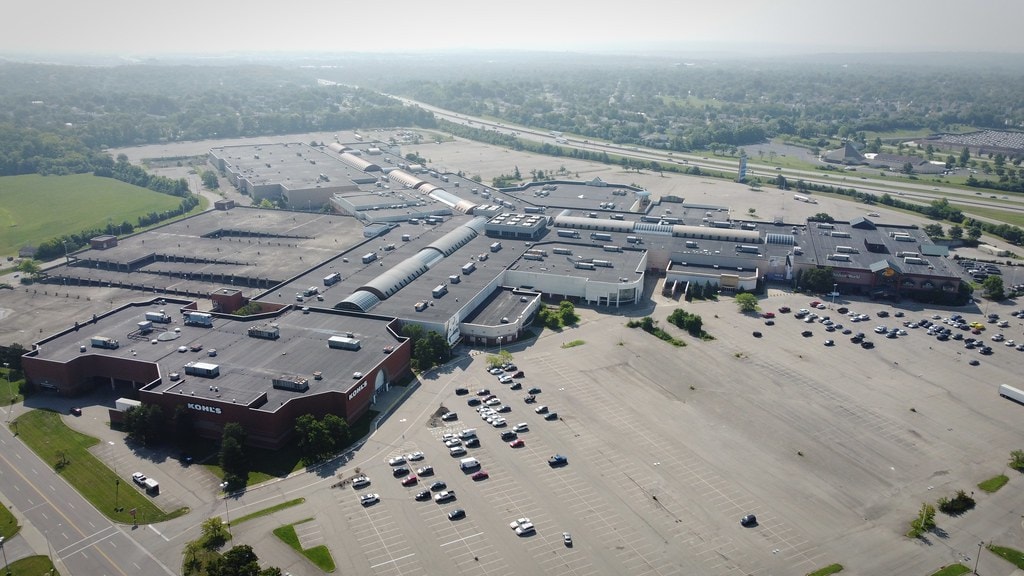 Conclusion
As the story of Forest Fair Village comes to a close, it leaves behind a rich tapestry of retail history marked by ambition, challenges, and transformation.
From its promising beginnings as a bustling shopping hub to its final days as an emblem of retail decline, the mall's journey reflects the evolving landscape of consumer habits and the retail industry.
Forest Fair Village began with a vision of becoming a premier shopping destination in Ohio. Its innovative design, diverse mix of tenants, and unique attractions set it apart in its early days.
However, as the retail environment shifted, the mall struggled to adapt. Financial difficulties, changing consumer preferences, wrong location, and the rise of online shopping contributed to its decline.
The mall's attempts at revitalization, through rebranding and repurposing, highlight the challenges large shopping centers face in maintaining relevance in a rapidly changing market. The series of ownership changes and the constant flux of tenants further complicated its stability.
Ultimately, the closure and planned demolition of Forest Fair Village signifies the end of an era. It stands as a reminder of the transient nature of commercial success and the need for adaptability in the face of change.
The mall's history serves as a case study for the retail industry, offering lessons on the importance of understanding market trends and consumer behavior.
The legacy of Forest Fair Village Mall in Fairfield, Ohio, will be remembered not only for its initial grandeur but also for its poignant representation of the cyclical nature of commerce and the ever-evolving demands of the retail world.