Oaklands Mansion: A Historic Gem in Murfreesboro
Oaklands Mansion, an extraordinary historic house museum, stands proudly in Murfreesboro, Tennessee, United States.
This magnificent architecture is listed on the National Register of Historic Places and is recognized as a local landmark due to its distinctive Italianate design.
The mansion boasts a storied past, having served as a shelter for officers from the Confederate and Union armies amidst the tumultuous Civil War.
Confederate President Jefferson Davis stands out among its many notable visitors, having stayed at Oaklands from December 12 to 15, 1862.
He was accompanied by his aide, George Washington Custis Lee, son of the famous Confederate General Robert Edward Lee.
Other prominent guests included former First Lady Sarah Childress Polk, Tennessee Senator John Bell, Confederate Naval Commander Matthew Fontaine Maury, Confederate Lieutenant-General Leonidas Polk, Confederate General Braxton Bragg, and Confederate Brigadier-General George Maney.
Notable Visitors at Oaklands Mansion
| Name | Role/Title |
| --- | --- |
| Jefferson Davis | Confederate President |
| George Washington Custis Lee | An aide to Jefferson Davis |
| Sarah Childress Polk | Former United States First Lady |
| John Bell | United States Senator |
| Braxton Bragg | Confederate General |
| Leonidas Polk | Confederate Lieutenant-General |
| Matthew Fontaine Maury | Confederate Naval Commander |
| George Maney | Confederate Brigadier-General |
First Battle of Murfreesboro: Witness to History
Amid the First Battle of Murfreesboro on July 13, 1862, Confederate cavalrymen under the command of Nathan Bedford Forrest encountered an unexpected defeat.
Federal forces established their encampment on the mansion's vast front lawn, close to the plantation's spring, and at the Rutherford County Courthouse.
This raid took place in Union-occupied Murfreesboro, and it is said that the children of Lewis and Adaline Maney watched the fighting from the second-floor hallway window.
Once the surrender was signed, soldiers from both armies gathered for a meal of black-eyed peas and sweet potatoes.
Colonel William Ward Duffield of the 9th Michigan Infantry suffered severe injuries and was captured by the Confederates during the initial stages of the battle.
However, the Maney family took him into their home and returned him to health.
Subsequently, Forrest took Duffield as a prisoner; however, given Duffield's weakened state, he was granted parole with the understanding that he would not engage in combat against the Confederate States until a formal exchange took place.
During Duffield's recovery, his wife was a guest in the Maney home, and the two families became friends.
After the war, the Duffields gifted the Maneys a silver tea service as a token of gratitude for their hospitality and care.
Restoration and Preservation: Oaklands Mansion Today
The last residential owner of Oaklands Mansion, Rebecca Jetton, moved out in the 1950s when she could not maintain the property.
The mansion was subsequently vandalized and fell into disrepair. The city of Murfreesboro acquired the property in 1958 with plans to demolish it.
However, a group of determined women came together to form the Oaklands Association, which led to restoring the mansion to its original splendor.
Since opening to the public as a museum in the early 1960s, Oaklands Mansion has attracted thousands of visitors yearly. In addition, it serves as a venue for various public and private events.
The dedication and hard work of the Oaklands Association in preserving this historic treasure allow present and future generations to experience and appreciate the rich history of this magnificent estate.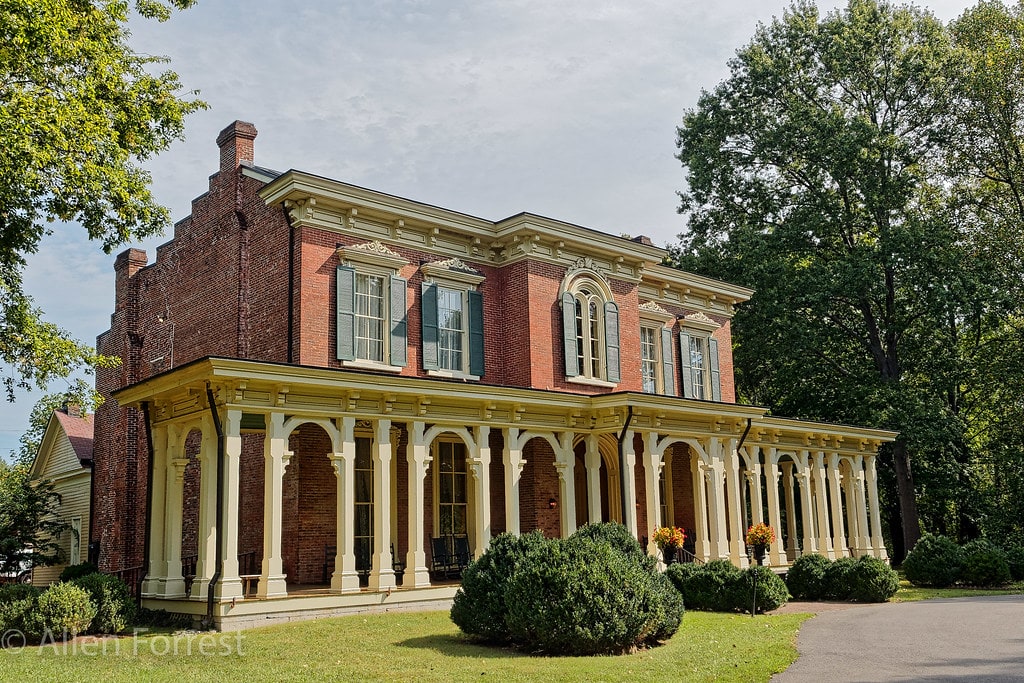 A Living Monument to History: Oaklands Mansion
Oaklands Mansion in Murfreesboro, Tennessee, offers a remarkable journey through time, allowing visitors to immerse themselves in the rich history of the Civil War era.
As an important local landmark, it is a testament to the resilience and dedication of those who fought to preserve it for future generations.
The mansion is a reminder of the past, providing an invaluable educational experience for all who visit.
Whether you are a history enthusiast, an architecture lover, or simply seeking a fascinating day out, Oaklands Mansion is a must-visit destination.
Don't miss the chance to walk the halls once graced by prominent historical figures and explore the captivating stories hidden within its walls.
So plan your visit to Oaklands Mansion today and experience the history that has shaped a nation.