The Early Days: Staunton Plaza
Staunton Mall, located slightly outside the city limits of Staunton, Virginia, was once a bustling shopping destination that locals flocked to. It opened in 1968 as Staunton Plaza, featuring J. C. Penney, Woolworth, Montgomery Ward, and Safeway as significant stores.
With an open-air concourse, the mall initially had a 300,000 square feet retail floor area and parking for about 2,000 cars. Several changes took place as the years went by, with Safeway being replaced by a Sears outlet store in 1984.
Transition to Staunton Mall
In 1986, renovation plans were announced, and the mall underwent a significant transformation. The open-air concourse was enclosed, and new stores were added, including a Leggett department store (now Belk). Upon completion of the renovations, the property was renamed Staunton Mall.
Despite these changes, the mall soon faced challenges with significant stores like Sears outlet and Woolworth closing down. So, in 1996, another round of renovations took place, including moving the food court, adding a theater, and opening a Stone & Thomas store (later sold to Peebles).
Ownership Changes and Struggles
Throughout the years, Staunton Mall changed ownership several times. In 1998, Colonial Properties Trust purchased the mall, renaming it Colonial Mall Staunton.
They also faced challenges, with anchor store Montgomery Ward going out of business in 2001. Finally, in 2007, First Republic Group Realty bought the mall and reverted its name to Staunton Mall.
The mall continued to struggle, with stores like Steve & Barry's and Books-A-Million leaving. Finally, after changing hands a few more times, it was sold again in 2020, and an announcement was made that all remaining tenants, except for Belk, would vacate the property.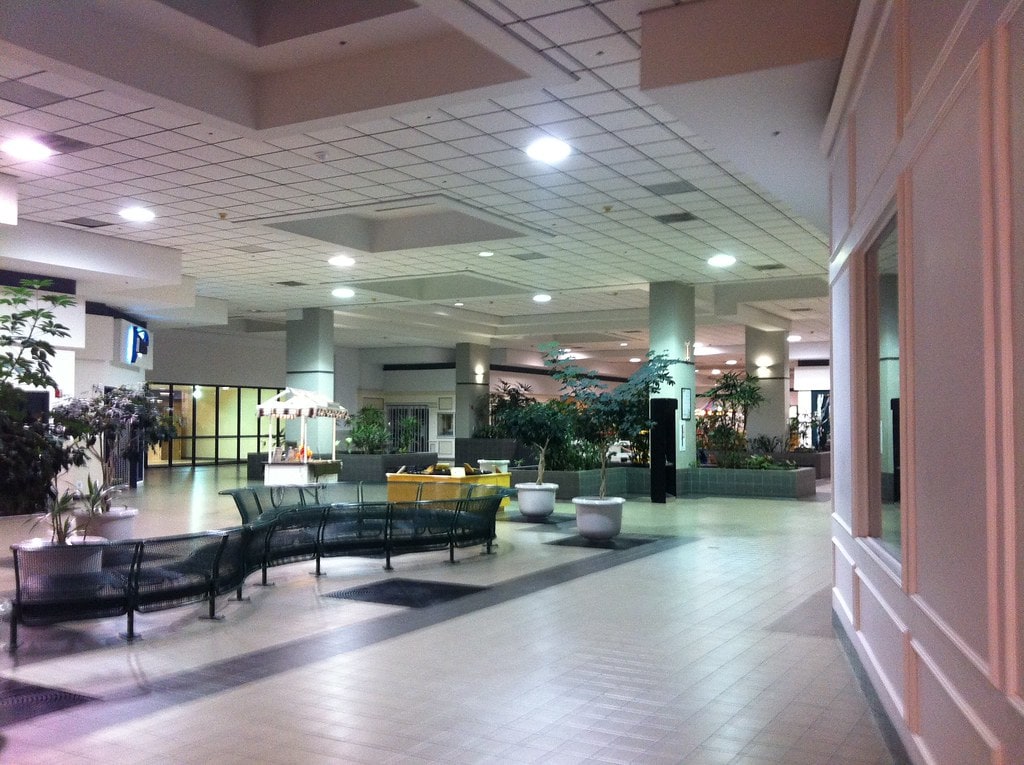 The End of an Era: Demolition and Future Plans
In June 2020, JCPenney announced it would close its store at Staunton Mall, and by 2021, Belk would be the only remaining anchor store. Next, plans for demolition were announced, and in March 2022, the process began with the JCPenney store being torn down.
As of February 2023, demolition is still ongoing, and there is no timeline for the development work. However, the vision for the future includes an open-air strip mall with retail and flex spaces, as well as multi-family residential buildings. The remaining stores on the property have Belk, Dollar Tree, Red Lobster, and McDonald's.
Timeline
Event
1968
Staunton Plaza opens
1984
Safeway replaced by the Sears outlet store
1986-1987
Renovations; property was renamed Staunton Mall
1996
The second round of renovations
1998
Purchased by Colonial Properties Trust; renamed Colonial Mall Staunton
2007
Purchased by First Republic Group Realty; renamed Staunton Mall
2020
All tenants except Belk are to vacate the property
2021
Plans for demolition announced
2022
Demolition begins
2023 (current)
Demolition is ongoing; plans include an open-air strip mall
and multi-family residential buildings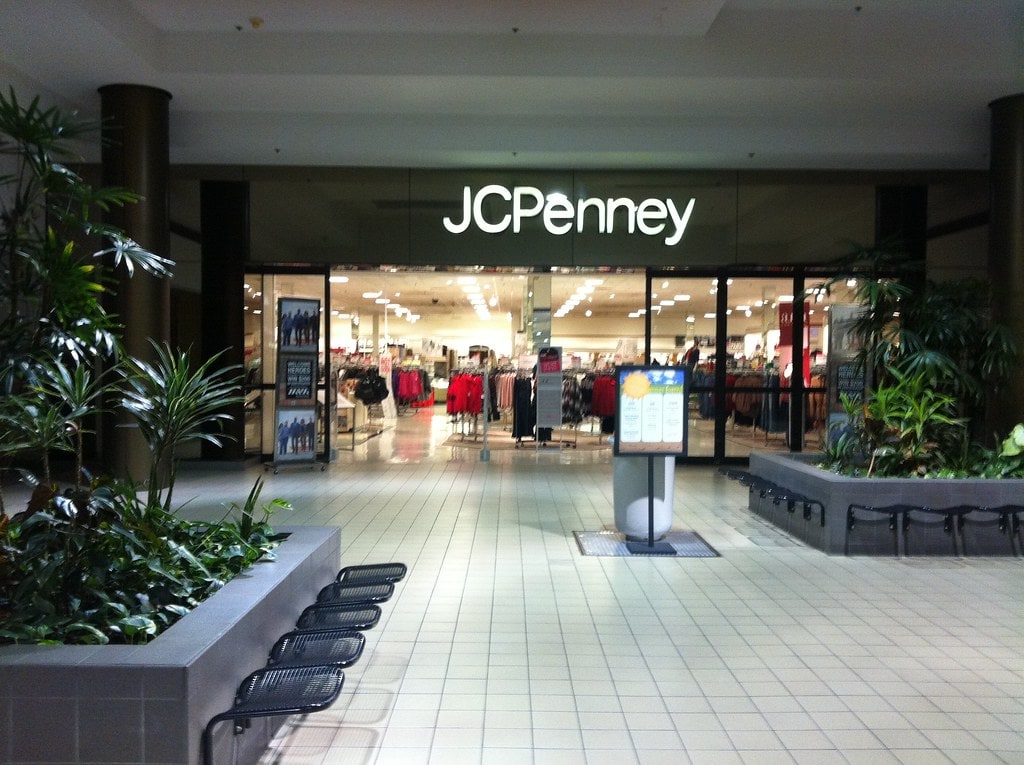 The Impact on Local Businesses and Economy
Throughout its years of operation, Staunton Mall played a vital role in the local economy, providing jobs and opportunities for small businesses to thrive.
However, as the mall's fortunes changed, so made the impact on the community. When anchor stores and smaller businesses closed, job opportunities were lost, and local commerce was affected.
Nevertheless, Staunton Mall was also a place where local entrepreneurs could test their ideas and launch new businesses. In addition, the mall offered a platform for these businesses to gain exposure and attract customers.
As the mall declined, many of these businesses faced difficulties, and some had to close their doors or relocate. However, the community's resilience and adaptability have been remarkable, with many companies finding new ways to succeed despite the challenges.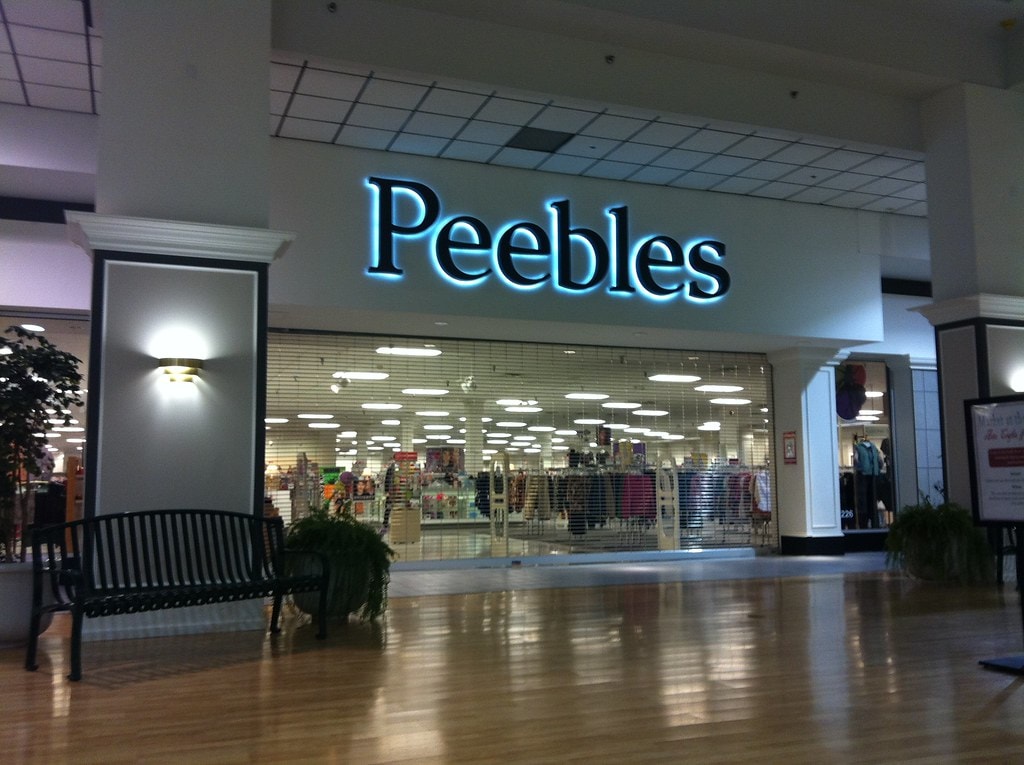 As plans for the mall's redevelopment take shape, the hope is that this new chapter will also positively impact the area. The proposed open-air strip mall and multi-family residential buildings have the potential to create new jobs and opportunities for local businesses.
Conclusion
It's hard not to feel a sense of nostalgia when thinking about Staunton Mall and the memories it created for the local community.
From its beginnings as Staunton Plaza to the changes and challenges it faced over the years, the mall played an essential role in the lives of many who lived or visited the area. Families and friends gathered there to shop, dine, and spend time together, creating memories that will last a lifetime.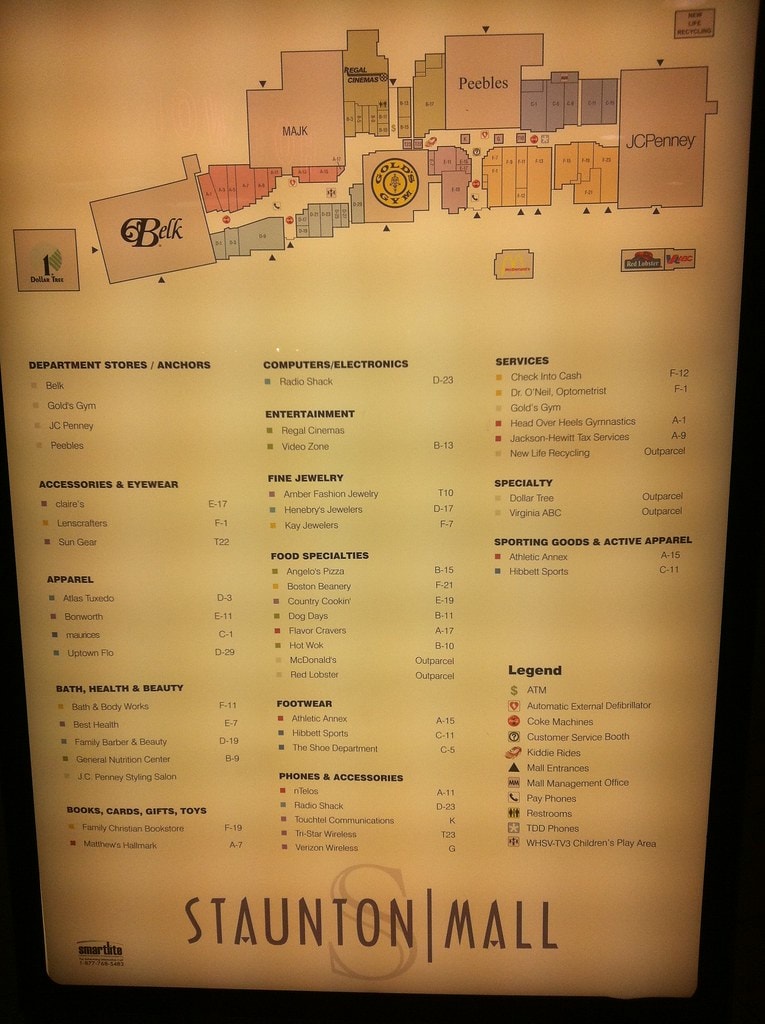 Though the mall's physical structure may be disappearing, its legacy will continue to live on in the hearts and minds of those who frequent it. As we look forward to the future, we can only hope that the new developments planned for the space will continue to serve the community and create new memories for future generations.
So, let's fondly remember Staunton Mall and cherish the memories it brought to all who visited, worked, or spent time there. It may be the end of an era, but it's also the start of a new chapter in the story of this beloved location.