Alderwood: A Regional Shopping Destination
Alderwood, previously known as Alderwood Mall, is a regional shopping center in Lynnwood, Washington.
Anchored by JCPenney, Macy's, and Nordstrom, Alderwood offers a unique shopping experience through a combination of a traditional enclosed mall and two open-air spaces called The Village and The Terraces. Brookfield Properties manages and co-owns the property alongside an institutional investor.
As Snohomish County's largest mall and a major shopping destination in the Puget Sound region, Alderwood has a rich history. It was named after the unincorporated area of Alderwood Manor, which is now part of Lynnwood.
The mall is home to one of the world's first Zumiez stores and the United States' first Daiso store.
Alderwood Mall Overview
| | |
| --- | --- |
| Location | Lynnwood, Washington |
| Opening Date | October 4, 1979 (43 years ago) |
| Developer | Edward J. DeBartolo Sr. |
| Management/Owner | Brookfield Properties |
| No. of Stores and Services | 166 |
| No. of Anchor Tenants | 3 |
| Total Retail Floor Area | 1.5 million square feet (140,000 m2) |
| No. of Floors | 1 (2 in anchors) |
| Parking | 7,000 |
Discover Shopping and Dining in a Garden-Like Atmosphere
Located just north of Seattle, Alderwood Mall offers a new way to shop in a garden-like setting. The mall caters to savvy shoppers with an extensive collection of stores offering the latest fashion, beauty, and more.
Visitors can also indulge in some of Seattle's favorite dining options and family-friendly entertainment, making Alderwood Mall the ultimate shopping destination in Lynnwood, Washington.
Alderwood Mall is conveniently situated near the eastern edge of Lynnwood proper. The mall is easily accessible through multiple highways and is surrounded by several strip malls, office buildings, and mixed-use developments, creating a bustling commercial district.
Transportation and Future Development
Alderwood Mall is well-served by local and regional transportation options. Community Transit offers several local bus routes, while Sound Transit Express connects to Bellevue Transit Center. The upcoming Swift Orange Line bus rapid transit route, set to launch in 2024, will also serve the mall.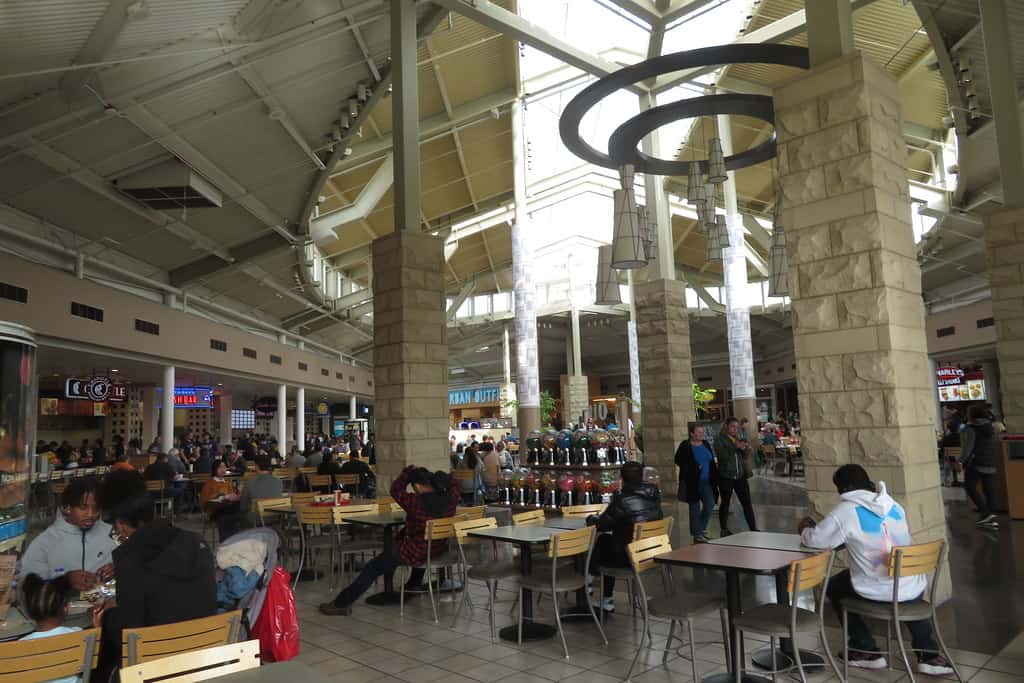 In addition, Sound Transit plans to add a light rail station near the mall as part of the proposed Everett Link Extension, although it is not expected to open until 2037.
Evolution of Alderwood Mall
Alderwood Mall opened its doors on October 4, 1979, after a decade of delays. Over the years, the mall has undergone multiple renovations and expansions, including the addition of The Village and The Terraces. These changes transformed Alderwood from a traditional mall into a lifestyle center.
Throughout its history, the mall has seen various changes in management and ownership, with General Growth Properties eventually becoming a co-owner in 1999.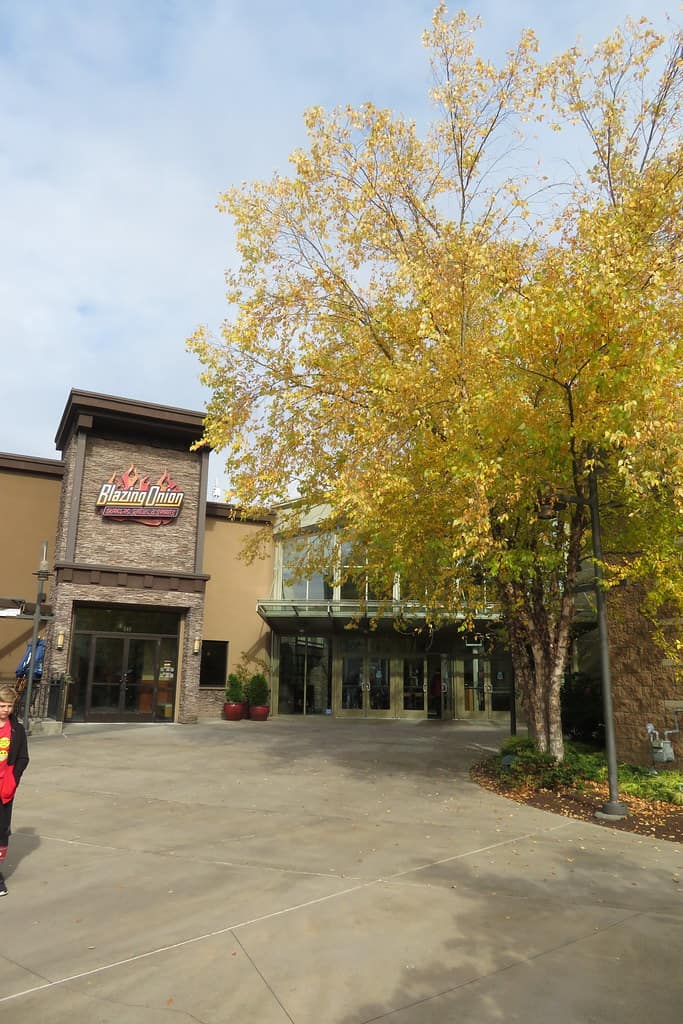 Recent Developments and Future Plans
In recent years, Alderwood has continued to evolve with new store openings and relocations. The Sears store, for example, was closed in 2017 and replaced by a mixed-use development featuring apartments and retail spaces.
Another notable development is the opening of Macy's Backstage, an off-price store, within Macy's location in 2018.
Alderwood in Popular Culture
Alderwood Mall has also made its mark on popular culture. For example, the shopping center is mentioned in the 1985 song "Searchin' USA" by Seattle indie rock band The Young Fresh Fellows, featured on their album Topsy Turvy.
Embracing Sustainability and Green Initiatives
Alderwood is committed to sustainability and green initiatives, promoting a positive environmental and local community impact. As a result, the mall has implemented various eco-friendly practices, such as energy-efficient lighting, waste reduction, and water conservation measures.
Alderwood also encourages alternative transportation by providing visitors with bike racks and electric vehicle charging stations. These efforts contribute to a healthier environment, enhancing the overall shopping experience and ensuring a brighter future for future generations.
Hosting Events and Community Engagement
Alderwood plays a significant role in the local community by hosting yearly events and activities. The mall brings people together to enjoy, learn, and connect, from seasonal celebrations and family-friendly workshops to charity fundraisers and community gatherings.
Alderwood's event calendar caters to diverse interests and age groups, creating a vibrant atmosphere where everyone feels welcome. By fostering a sense of community, Alderwood serves as a shopping destination and a hub for social interaction and engagement.
Summary: Alderwood – Lynnwood's Premier Shopping Destination
Alderwood, located in Lynnwood, Washington, is a regional shopping center that offers a unique experience for visitors. Combining a traditional enclosed mall with two open-air spaces, The Village and The Terraces, Alderwood provides a diverse selection of stores, dining options, and family-friendly entertainment.
With convenient access to transportation and ongoing developments, Alderwood continues to evolve as a must-visit shopping destination in the Puget Sound region.