Exton Square Mall: A Retail Landmark in Transition
The Strategic Location of Exton Square Mall
Nestled in the heart of Chester County, Exton Square Mall stands as a notable commercial hub at the intersection of Pennsylvania Route 100 and U.S. Route 30 Business.
This prime location, known as "the crossroads of Chester County," positions the mall uniquely, making it easily accessible from various parts of the region.
The mall's proximity to major highways like the U.S. 30 bypass, US 202 expressway, and the Pennsylvania Turnpike enhances its appeal.
Moreover, SEPTA bus routes and nearby Exton station, serving both SEPTA Regional Rail and Amtrak, add to its accessibility, drawing shoppers from Chester County and beyond.
Architectural Highlights and Store Array
Exton Square Mall's architectural design, with a distinct square shape, mirrors the local heritage. The southern half of the mall spans two floors, while the northern half comprises a single level, creating a unique shopping experience.
The central location of Macy's, flanked by other anchor stores and a food court at strategic corners, offers convenience and variety.
The mall, currently featuring Macy's and Boscov's as anchor stores along with Round One Entertainment, an arcade, and a bowling center, caters to a diverse range of shoppers.
Its assortment of stores, from retail giants to smaller specialty shops, ensures a comprehensive shopping experience.
Exton Square Mall in 2023: A Mixed Picture
As of 2023, Exton Square Mall finds itself in a transformative phase. Once bustling with activity, it now features many vacant spaces, reflecting retail centers nationwide's broader challenges.
Despite this, the mall continues to host popular events like the Spring Carnival, drawing crowds and keeping the spirit of communal gatherings alive.
Additionally, the mall's evolution over the years reflects the changing dynamics of retail and community needs, serving as a microcosm of the larger shifts in the shopping mall industry.
As Exton Square Mall navigates its future in the evolving landscape of retail and commercial real estate, its story remains fascinating, blending past glories with future possibilities.
Its journey from a bustling shopping center to a mall confronting modern challenges is a testament to the ever-changing nature of consumer habits and commercial trends.
Things to do in Exton, Pennsylvania: Exploring the evolving landscape of Exton Square Mall, with its unique blend of retail, entertainment, and community events, offers an intriguing insight into the transformation of traditional shopping centers in the 21st century.
Historical Evolution of Exton Square Mall
The Foundational Years of Exton Square Mall
In March 1973, the Exton Square Mall opened its doors, marking a significant milestone in the commercial landscape of West Whiteland Township.
Developed by The Rouse Company, the mall initially featured Strawbridge & Clothier as its sole anchor store, surrounded by smaller retailers.
This period also introduced Pennsylvania's first Chick-fil-A, a name now synonymous with fast-food chains nationwide.
The mall's development included restoring the Zook House, an 18th-century farmhouse, showcasing a blend of commercial growth and historical preservation.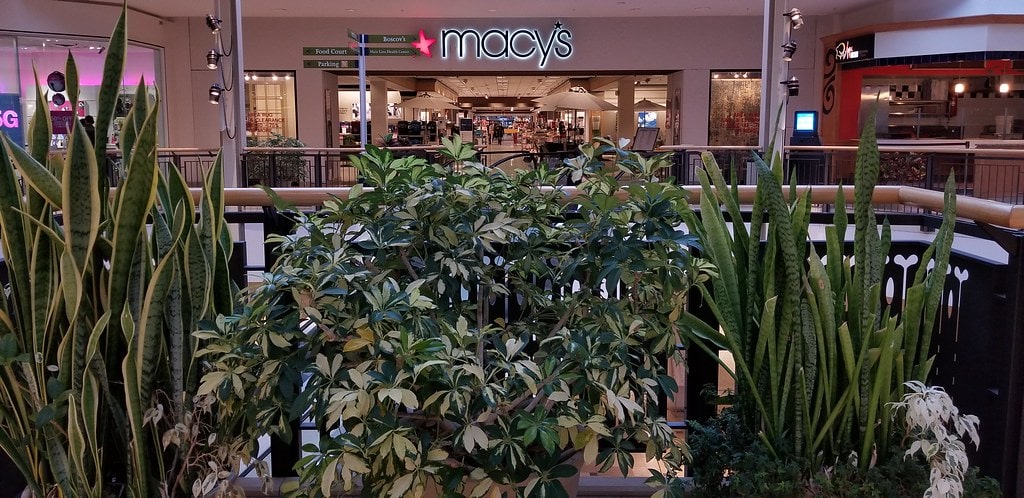 Expanding Horizons in the 1990s
By the 1990s, the Exton Square Mall began showing signs of aging, prompting plans for a significant expansion.
In a bold move to modernize and enlarge the mall, The Rouse Company purchased additional land and announced the addition of major retail players like JCPenney, Boscov's, and Sears.
This expansion, completed in 2000, doubled the mall's size and brought a new food court, parking garages, and an enhanced retail experience, reflecting the agricultural heritage of Chester County.
This transformation made Exton Square Mall a premier regional shopping destination, boasting diverse stores and amenities.
Changing Hands and Evolving Identity
The turn of the millennium saw further changes in the mall's ownership and structure. In 2003, The Rouse Company sold the mall to Pennsylvania Real Estate Investment Trust (PREIT), marking a new chapter in its history.
This period witnessed the transition of Strawbridge & Clothier to Macy's in 2006, adapting to the evolving retail landscape.
The mall continued to expand its offerings, including the introduction of a 32,000-square-foot healthcare facility by Main Line Health, adding a new dimension to its role as a community center.
The journey of Exton Square Mall from its inception to the early 2000s is a tale of growth, adaptation, and resilience, mirroring the evolving trends in retail and community needs.
As it entered the new millennium, the mall was poised to face the challenges of an ever-changing retail environment.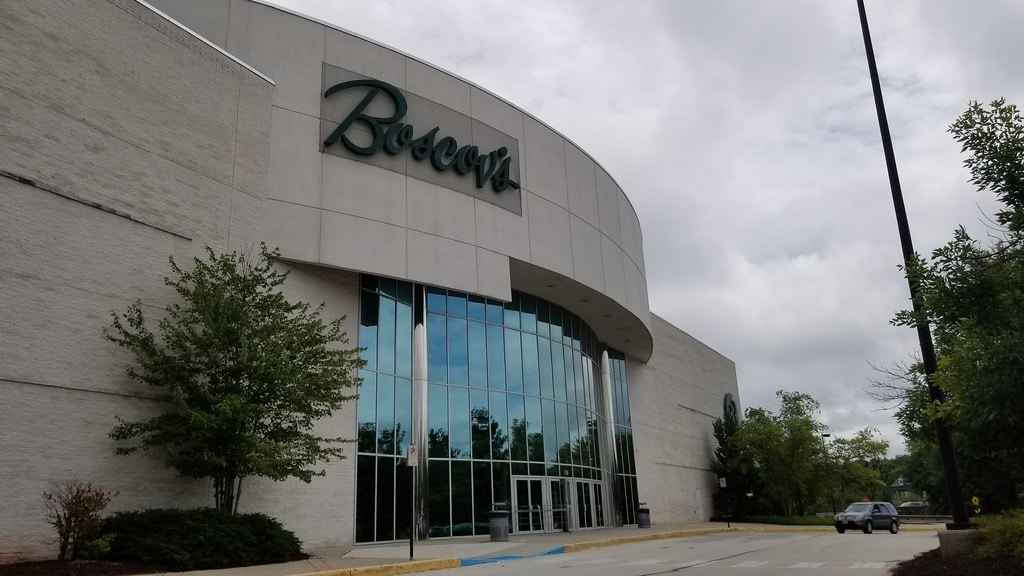 Exton Square Mall Timeline
| Year | Event |
| --- | --- |
| 1973 | Exton Square Mall opens with Strawbridge & Clothier as its anchor store |
| 1973 | Pennsylvania's first Chick-fil-A opens at the mall |
| 1992 | Plans for expansion, including two new anchor stores, are proposed |
| 1995 | The Rouse Company announces plans to double the mall's size |
| 1999 | Boscov's, Sears, and a new food court open |
| 2000 | JCPenney and 48 new stores open; grand reopening held |
| 2003 | PREIT purchases the mall |
| 2006 | Strawbridge's is converted to Macy's |
| 2014 | JCPenney closes; Main Line Health opens a healthcare facility |
| 2016 | Round One Entertainment opens in the former JCPenney space |
| 2018 | Whole Foods Market opens |
| 2019 | Sears closes |
| 2021 | COVID-19 vaccination clinic opens in the former Sears building |
| 2022 | PREIT announces plans to sell the Exton Square Mall |
Challenges and Redevelopment Efforts
A Shift in Retail Landscape: Challenges and Responses
In the early 2010s, Exton Square Mall faced new challenges, marked by the closure of significant stores like JCPenney.
These closures were a nationwide trend affecting many malls as consumer preferences shifted. PREIT, the mall's owner, responded by reimagining the mall's purpose and structure.
In 2016, they replaced the Kmart outparcel with a Whole Foods Market, signaling a shift towards integrating lifestyle and grocery options.
The same year saw the introduction of Round One Entertainment, a bowling and arcade center, in the former JCPenney space, adding a new entertainment dimension to the mall's offerings.
Adapting to New Retail Realities
The departure of traditional retail anchors necessitated a creative approach to space utilization. The closure of the Sears store in 2019, a significant blow to the mall, led to transforming the former Sears building into a COVID-19 vaccination clinic in 2021.
This transition from retail to healthcare services reflects the broader trend of malls adapting to serve community needs in diverse ways.
Moreover, the mall began to host non-traditional tenants like medical offices, an art studio, and a chess club, further diversifying its role in the community.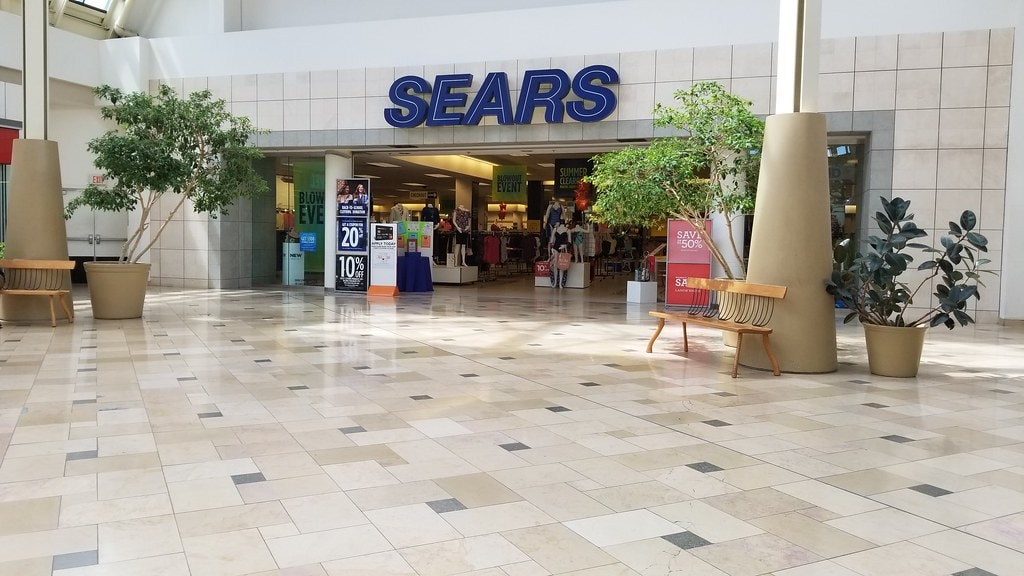 Navigating Financial Challenges
Despite these adaptive strategies, Exton Square Mall struggled with declining foot traffic and competition from nearby shopping centers, notably the King of Prussia Mall.
The occupancy rate in 2019 stood at 65%, indicating significant vacancies. The story of Exton Square Mall during these years is one of resilience and innovation as it navigated the turbulent waters of retail transformation and economic challenges.
PREIT's Financial Struggles and Strategic Shifts
The financial woes of PREIT, the mall's managing entity, added another layer of complexity to the mall's situation. Battling over $2 billion in debt, the company filed for bankruptcy protection in 2020, emerging later that year but still grappling with substantial financial burdens.
This precarious financial position has directly impacted the mall, with PREIT cautioning that a significant portion of its non-anchor leases were at risk.
Despite these challenges, the company reported a 14% increase in foot traffic in early 2022, hinting at a potential recovery from the pandemic's depths.
In March 2022, PREIT revealed plans to sell Exton Square Mall as part of a strategy to reduce its debt.
Fast forward to November 2023, PREIT faces financial hurdles, contemplating another bankruptcy due to a looming $1.1 billion payment deadline by the end of 2023.
The company expressed concerns about its ability to make this payment on time, raising uncertainties about its ongoing operations.
The Transitioning Retail Environment
Exton Square Mall's story mirrors the broader narrative of traditional retail spaces transitioning in the face of evolving consumer preferences and economic pressures.
The mall's increasing focus on non-traditional tenants and experiential offerings reflects an industry-wide shift as mall operators seek to reinvent their spaces to remain relevant and financially viable.
As Exton Square Mall continues to navigate these changes, its uncertain future is an interesting case study in the resilience and adaptability of retail spaces in the modern economic landscape.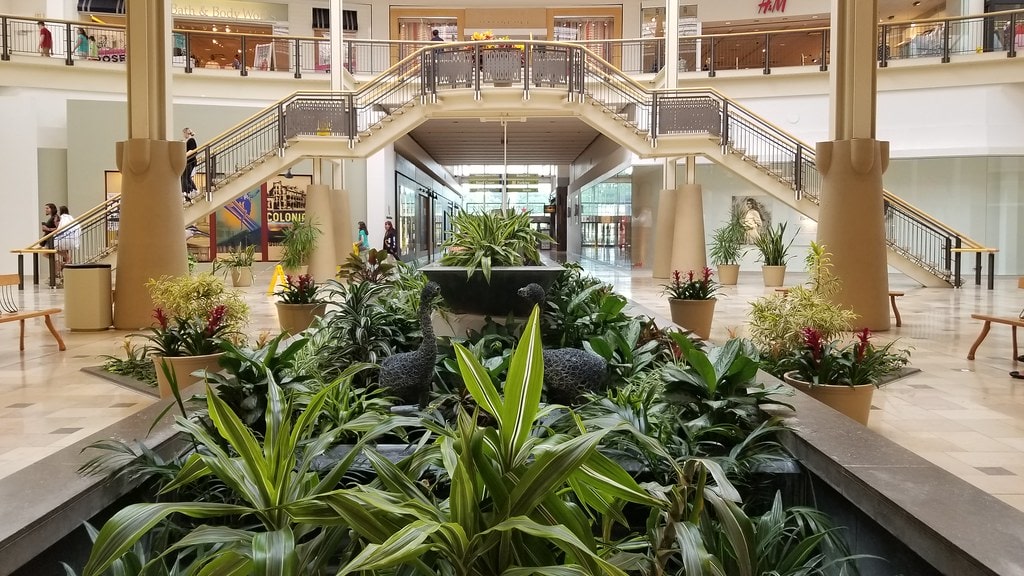 Anchor Stores and Their Evolution
The Evolution of Anchor Stores at Exton Square Mall
The anchor stores at Exton Square Mall have been pivotal in its journey. Macy's, originally Strawbridge & Clothier, has been a constant since the mall's inception in 1973, evolving in line with retail trends.
Boscov's, opening in 1999 as part of the mall's expansion, brought a fresh retail dimension. The third large space, formerly occupied by Sears, reflects the changing dynamics of mall department stores.
Sears closed in 2019, leaving a notable vacancy. These anchor stores have played a crucial role in defining the mall's identity and drawing foot traffic.
The Role of Entertainment and New Ventures
Round One Entertainment, occupying the lower level of the former JCPenney space since 2016, symbolizes the mall's shift towards entertainment-based offerings.
This diversification reflects a strategic move to attract a wider audience beyond traditional shopping. The introduction of entertainment options aligns with industry trends as malls increasingly incorporate experiential elements to remain relevant.
Adapting to Retail Challenges
The evolution of anchor stores at Exton Square Mall mirrors the larger retail industry's response to shifting consumer preferences.
The transition from traditional department stores to a mix of retail, entertainment, and vacant spaces illustrates the challenges and adaptations required in the current retail environment.
The story of these anchor stores at Exton Square Mall sheds light on the broader narrative of malls adapting to survive in an ever-changing commercial landscape.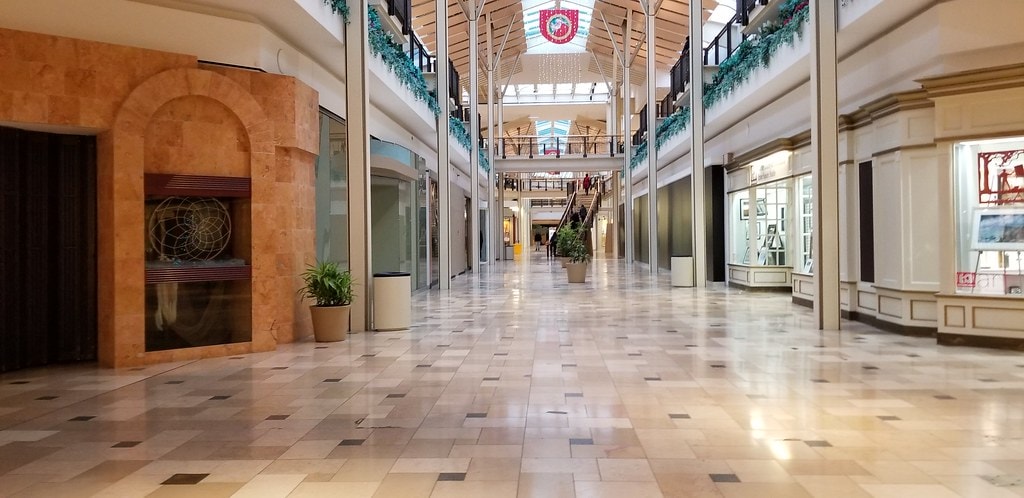 Exton Square Mall and the Community
Exton Square Mall's Impact on the Local Community
Since its opening, Exton Square Mall has been more than a retail center; it has been a focal point for the community.
The mall's arrival coincided with significant growth in West Whiteland Township, doubling the population from 7,900 in 1973 to over 19,000 by 2020.
This growth led to the development of shopping centers and office parks, altering the township's economic and social landscape.
The mall's presence also necessitated the creation of the West Whiteland Township Police Department, highlighting its impact on local infrastructure and public services.
Beyond retail, the mall houses the Chester County Library and Main Line Health as a hub for education and healthcare.
These facilities underline the mall's function as a community center, providing essential services and a gathering place for residents.
Economic Contributions and Future Directions
The mall has contributed significantly to the local economy, with sales per square foot reaching $332 in 2011. However, as the retail landscape evolves, the future of Exton Square Mall remains in flux.
Its transformation from a bustling retail hub to a center facing modern challenges reflects broader shopping and community needs trends.
As the mall adapts to these changes, its role in the community may continue to evolve, potentially offering new forms of engagement and service to the residents of Chester County.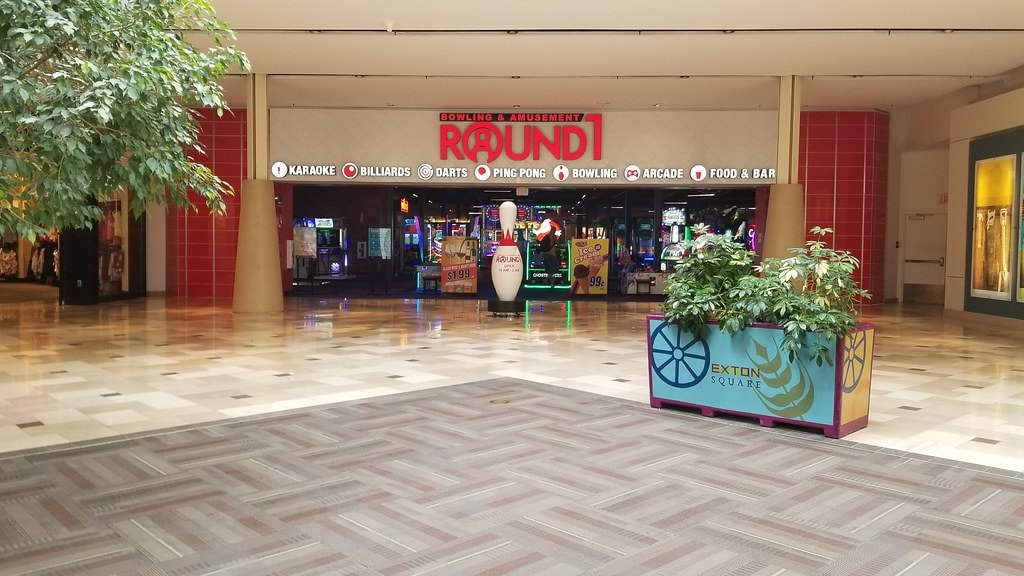 Reflecting on the Journey of Exton Square Mall
Looking back at the story of Exton Square Mall, it becomes clear that this iconic shopping center has been much more than a collection of stores. Its evolution over the years mirrors the changing tides of retail, community needs, and economic challenges.
Exton Square Mall's journey is a poignant reminder of the fluid nature of commerce and community spaces, from its early days as a bustling hub of shopping activity to its current state grappling with vacancies and a changing retail environment.
The mall's resilience in adapting to new realities, whether introducing entertainment options like Round One Entertainment, the diversification into non-retail services, or the strategic shifts in response to financial challenges, highlights the dynamic nature of commercial spaces.
It also underscores the importance of adaptability in the face of shifting consumer behaviors and market pressures.
However, the future of Exton Square Mall, particularly with current PREIT financial troubles, is a narrative yet to be entirely written.